Home Assistant Yellow is a smart home hub designed from scratch for the best, free & open source home automation platform available at the moment called – Home Assistant.
Yellow can be used by beginners or by advanced users with the same success, but what is good and what is bad about it?
Let's find out.
Home Assistant Blue vs Home Assistant Yellow
Home Assistant Yellow is not the first attempt of Nabu Casa team (that is the team behind Home Assistant) to make a hardware smart home hub. Their first one was the Home Assistant Blue, which was more likely a rebranding of an Odroid N2+ device with a nice blue Home Assistant logo on the case.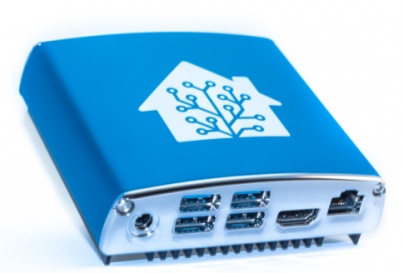 Nevertheless the Blue is now discontinued and Yellow is the successor.
The brains of the Yellow is a Raspberry Pi Compute Module 4 or CM4.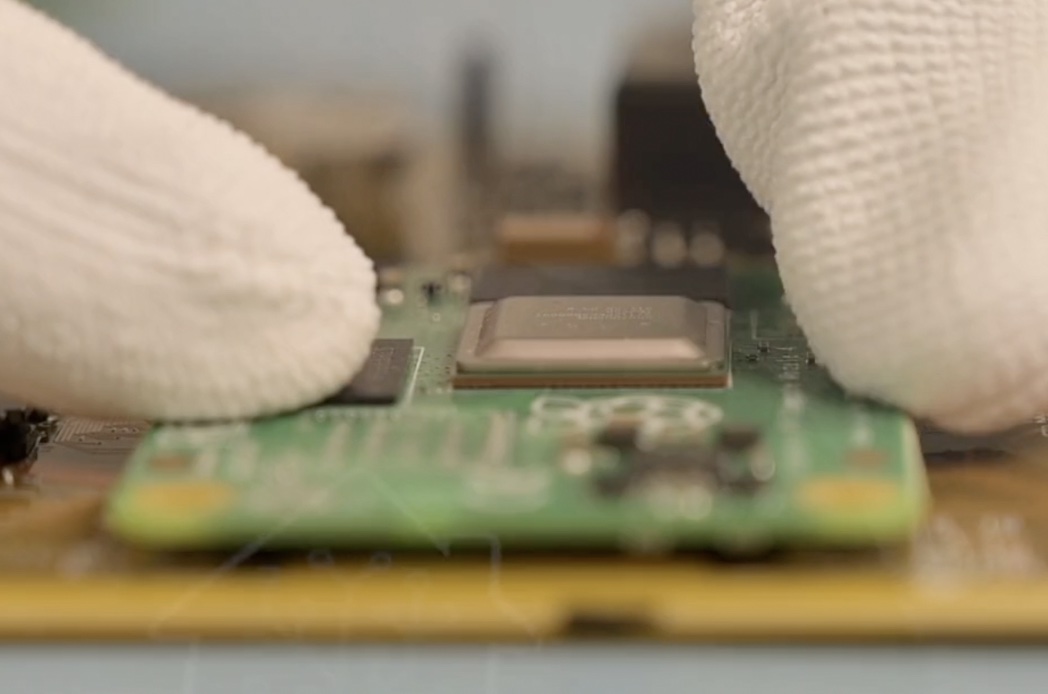 The device is also having a build in Silicon Labs Zigbee 3.0 chip inside that allow integrating ZigBee devices out of the box and also makes the device future proof as it is ready for the upcoming new Smart Home standard called Matter.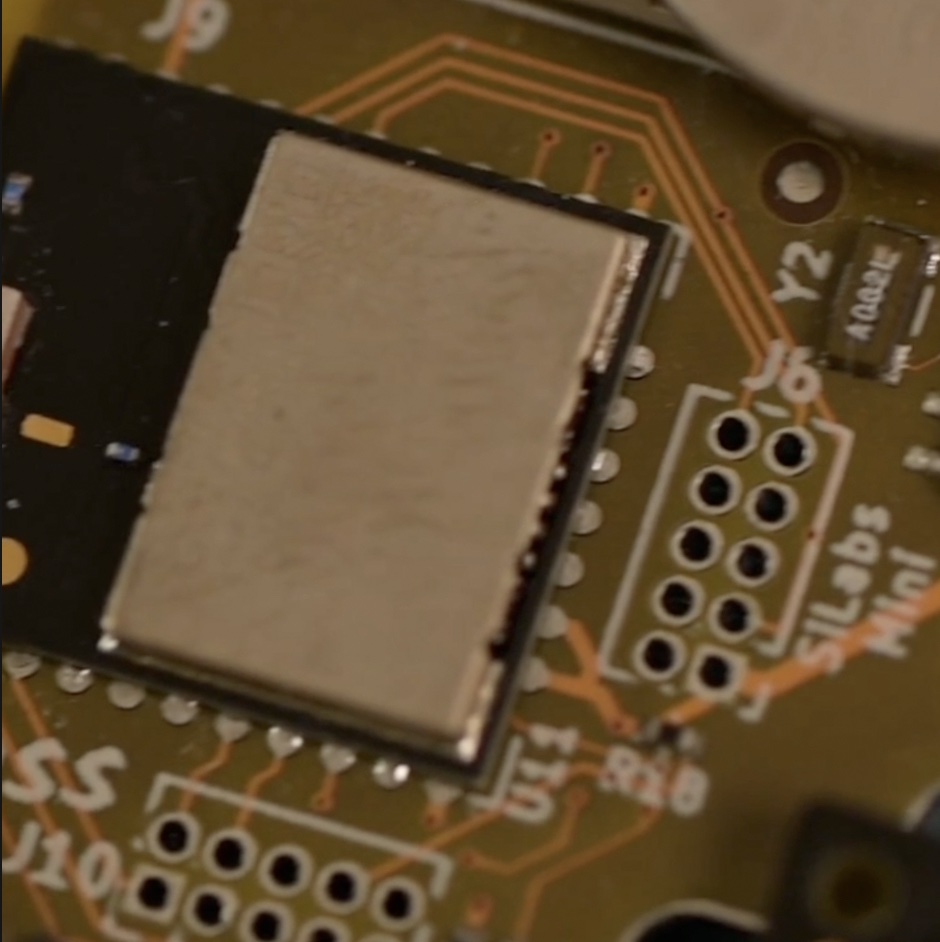 Here are the specs of the Home Assistant Yellow:
Carrier board for Raspberry Pi Compute Module 4 (CM4)

Quad-core Cortex-A72 (ARMv8) 64-bit / 1.5 GHz
Up to 8 GB RAM
Up to 32 GB eMMC

Integrated smart-home Zigbee wireless module

Supports Zigbee 3.0, OpenThread, and Matter

Expansion slot

For NVMe SSDs (M-Key)
M.2 socket M-Key

Gigabit Ethernet
2 x USB 2.0 Type-A host port
1 x USB-C 2.0 device port
High-quality stereo audio DAC
RTC backed by CR2032 battery
Power

12 V / 2 A through barrel DC power jack (5.5 mm x 2.1 mm)
Ethernet: PoE+ IEEE 802.3at-2009 Class 3 or 4 (selectable via jumper)
Typical power usage

Idle ~1.5 W
Idle with NVMe ~2.5 W
Load ~5-9 W
Smart Home Glossary for You!
If some of the Smart Home words or abbreviation are not so clear for you I have something that could help you. It is a free Smart Home Glossary that is available on my other website ⬇️
https://automatelike.pro/glossary
Inside this glossary you will find simple, but useful explanation of the most used words in Smart Home world. So, download it right now.
Now, let's continue!
Home Assistant Yellow Cons
Home Assistant Yellow does not have a WiFi, Z-wave or Bluetooth support!
Let's analyze that a bit more as it is important and here are my major concerns about this device.
Lack of WiFi
To connect the Yellow to your home network or Internet you can use the Gigabit LAN port of the device, so lacking a WiFi is not that such big of a deal. It is even fine as connecting your main Smart Home hub via WiFi is not a good idea overall.
Lack of Z-Wave
Next cons for me is the lack of Z-wave support.
The idea of having a smart home hub that is ready for every major Smart Home wireless protocol is very appealing. I really wanted that would be the case with Home Assistant Yellow, but unfortunately this is very hard to be accomplished.
Z-wave have a different communication frequencies for the different continents. Also, as far as I know Z-wave certification process is very hard and expensive.
As you might guest that would add to the total cost of the device.
Correct me if I'm wrong here in the comments, but I have the feeling, that Z-Wave is lagging behind ZigBee and WiFi lately. Z-wave is not as popular as the others wireless protocols among the new and exciting products that are released in the later years.
So, If you really need Z-Wave the best option will be to get a Z-wave stick like the one that I'm talking about in this article of mine How to update and add Aeotec Z-Stick 7 in Home Assistant using Z-Wave JS and your problem will be solved.
All of the above makes lack of Z-wave somehow understandable for me.  
Lack of Bluetooth
But what I don't understand here at all, is why there is no Bluetooth in Yellow?
This in my humble opinion is the biggest drawback of this device overall. Bluetooth is a must for me and I don't want to use USB Bluetooth sticks as there are some compatibility issues with some of them and also this will take one of the USB ports available and Yellow have only two of them.

So, one for the Z-wave stick and one for the Bluetooth stick and you are out of USB ports.
Again lacking of Z-Wave and WiFi is not so important to me, but Bluetooth is. I hope this will be sorted out in the next hardware Project of Nabu Casa team.
And that concludes my complaints about the Home Assistant Yellow. 
Home Assistant Yellow Pros
Now, I will try to show you why this device really shines… in Yellow. 
Yellow is Future proofed
The first thing that I have in mind is that you have to possibility to upgrade the device in the future if that is needed. As I said in the beginning the brain of Yellow is a Raspberry Pi Compute Module 4 which can be replaced (you just need a brain surgeon).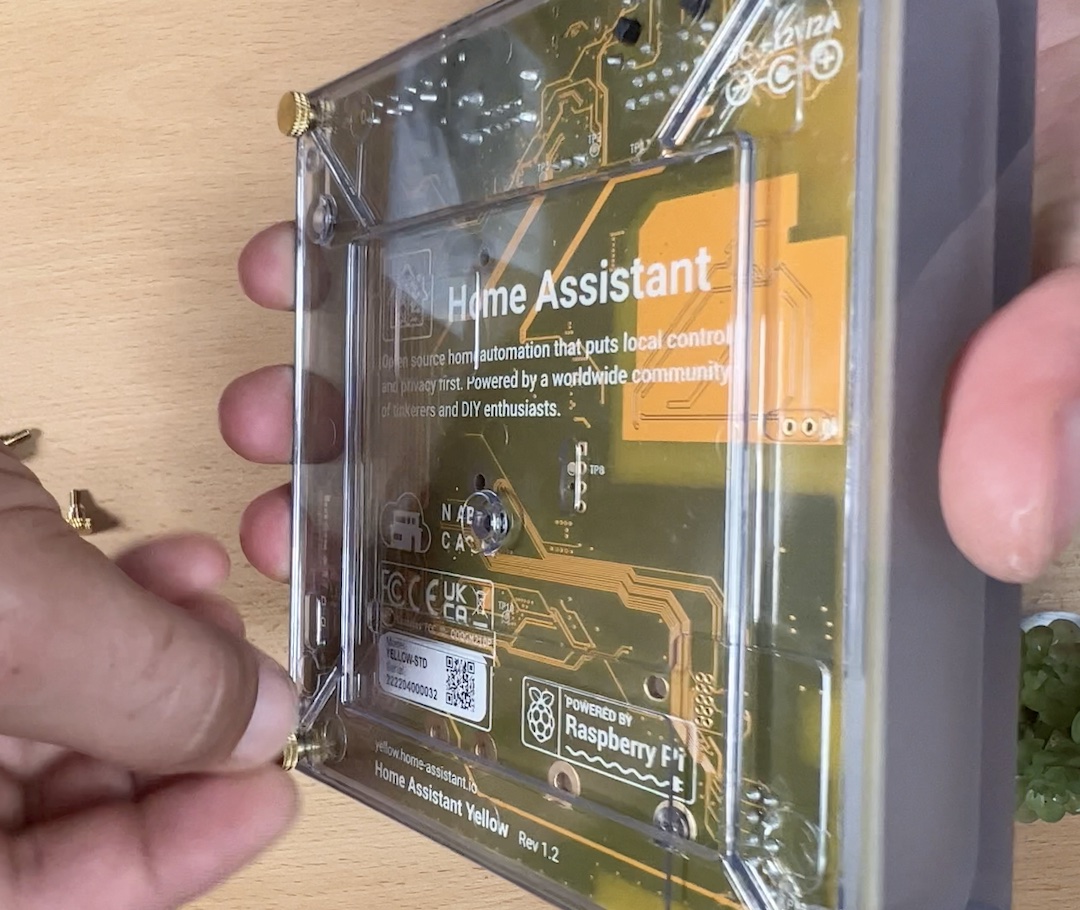 When Raspberry Pi Organization releases a new Compute Module 5 or 6 for example, chances are that the form factor will remain the same and you will be able to upgrade the brain module of your Yellow device very easily.  
Not enough space is not an issue
The standard, flagship version of Yellow have 2GB of RAM and 16 Gigabytes of eMMC storage and if the storage is not enough for you there is an M.2 extension port available so you can plug a solid state drive for more space.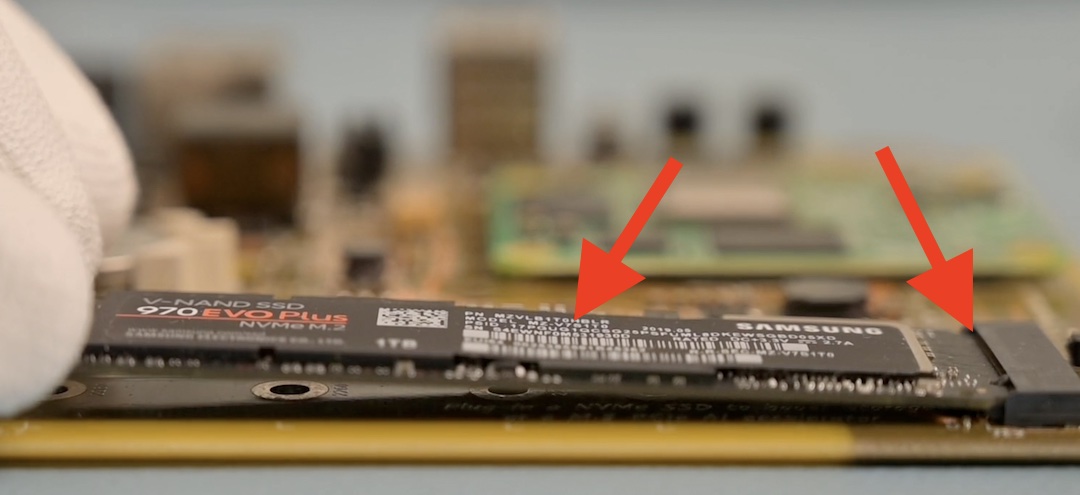 1st Class Support
Next, good thing about the Yellow is the support.
You should expect a first class support here and everything will most probably work as it should be. If not, you will have the chance to say:
Dear Home Assistant team, you sold me a Home Assistant Yellow, but as you can see mine is not quite yellow, so can you please update that OTA ASAP?
Where OTA means Over The Air & ASAP means As Soon As Possible. Hmm, I should probably add these acronyms in my Smart Home Glossary.
Kidding aside, if there are some glitches with the Home Assistant OS and Yellow I'm sure they will be fixed lightning fast, so you can sit back and relax while the Nabu Casa dev team working their arses off to deliver the fix for you. 
No Lock-in
Next good thing about Home Assistant Yellow is that there is no vendor lock-in and everything is open, so you can do whatever you want.
You want to stay local only – no problem, Home Assistant OS and Yellow can work without Internet.
You want to connect your Home Assistant to Internet, but you are afraid that that your data will be leaked, no worries everything is open sourced here and it is verified by hundreds of people exactly for such kind of potential issues. And none was found.
And because the brain of the Yellow is coming from Raspberry Pi organization you are free to install any Raspberry Pi compatible OS if Home Assistant OS is not your thing.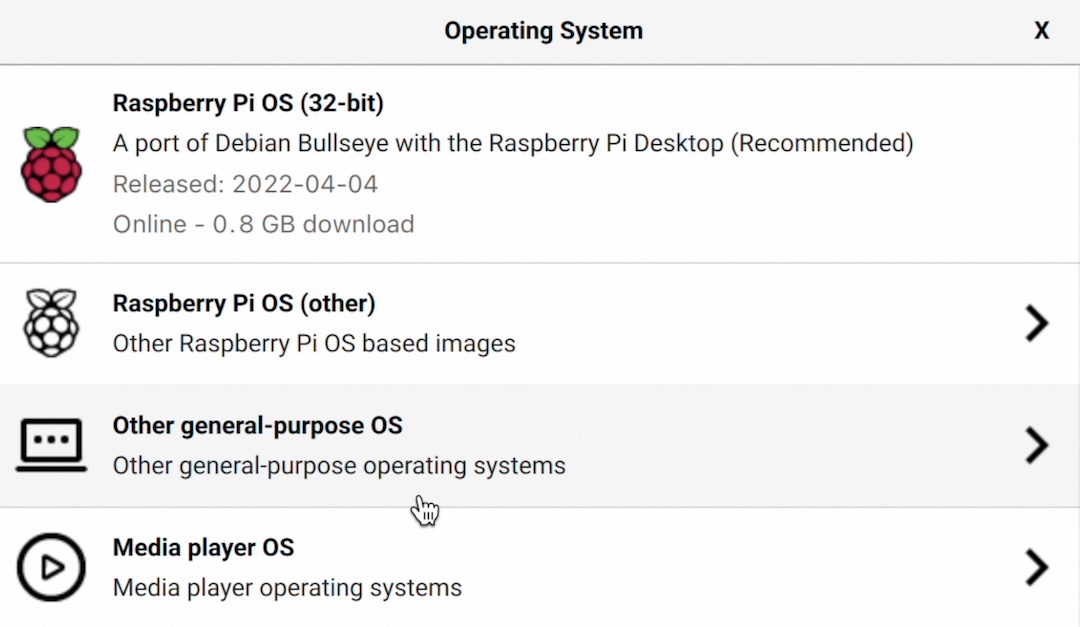 What are the different Home Assistant Yellow versions?
Yellow is sold in three different flavours.
The Standard Yellow or the flagship version have everything you need to get started with Home Assistant as everything is preinstalled. You just have to plug in the power supply and the Ethernet cable, both of which are included in the package and you will see Home Assistant in your network in no time. 
Next option is a Yellow Kit with Power-over-Ethernet. If you choose this option you will not have a power supply, but you will able to power the device over the ethernet. Also the brain that was the Raspberry PI CM4 module is not included in the Kit and you have to use your own. Which is great if you already have such module available or if you want to buy a more powerful one.
The final option is called – Yellow Kit with Power Supply. As the name suggest, you will receive a device with Power Supply and without Power-over-Ethernet support just like the flagship model, and also without the compute module 4. So again you will have the chance to use your own Compute Module or to order a more powerful one. 
And you can buy Home Assistant Yellow from this Crowssupply link – https://www.crowdsupply.com/nabu-casa/home-assistant-yellow#products
As summary with the first Yellow flavour, that is the flagship it is all plug-and-play, while with the second and third options – you will receive a Kit and some assembly and Home Assistant installation will be required by you. 
Home Assistant Webinar
And while I'm talking about the Home Assistant installation I must say that Home Assistant Yellow is not the only option to have Home Assistant. Options are a lot and there are four official methods to install Home Assistant on different devices.
I have a Home Assistant webinar and I want to officially invite you as I'm talking about these 4 official methods + 1 secret, not so official, but super easy way to start Home Assistant in under 5 minutes.
Go to my other website and register now ➡️ https://automatelike.pro/webinar
The Webinar is completely free. 
Should you buy Home Assistant Yellow?
Now, the big question is should you buy the Home Assistant Yellow? I will try to cover the most common situations here:
If you have a Raspberry Pi 4, don't bother buying Yellow, just buy a Zigbee stick instead if you need ZigBee or Matter support.
If you have Raspberry Pi 3 or older, then Yellow will be a good upgrade for you and you can go ahead and buy one. 
If you have Home Assistant Blue device some will say that you will even downgrade your hardware if you buy Yellow. That is because Odroid N2 is pretty powerful device and you don't need to buy Yellow. Again, just buy a ZigBee stick if that is needed. 
If you have some kind of Intel NUC, or an always on computer, or a Virtual Machine stay as you are, unless you have some glitches with power consumption or some kind of stability issues with your system as a whole.
If you don't have anything yet, Yellow is a perfect device for you and I can two hands recommend it.
Unfortunately, due to the global electronic component shortage you will have to wait a bit for the Yellow if you order it now.
But there is a good Bulgarian saying for that – the good things happens slowly!
Should you buy anything?
Below you can find some affiliate links to the products mentioned in this Home Assistant Yellow article. Affiliate links, means that I will receive small commission if you decide to buy something with no additional cost for you. So, here they are:
Hope you enjoy this Home Assistant Yellow review.
Subscribe for my Newsletter if you want to stay in touch.
I'm Kiril and I'm done writing. Bye!