Amazon, Apple, Google and dozen of other big companies announced an open source initiative called Project Connected Home over IP. The project aims to build a new unified standard for communication across smart home devices, mobile apps, and cloud services. Everything will be royalty free.
The Problem
Currently there are wide variety of technologies for wireless connectivity at all layers of the network stack.  All major providers, including Amazon, Apple and Google, have implemented different approaches. 
While this can give competitive advantage for individual companies. For the end users and Smart Home industry as a whole this situation is highly problematic.
Such kind of fragmentation is naturally incompatible with everything that is not in the same ecosystem . In other words you cannot make Siri & Alexa to work out of the box. 
Goal?
Goal of the Project Connected Home over IP project is to simplify development and increase compatibility for the end users. Most importantly – to have unified royalty-free standard that everyone can use.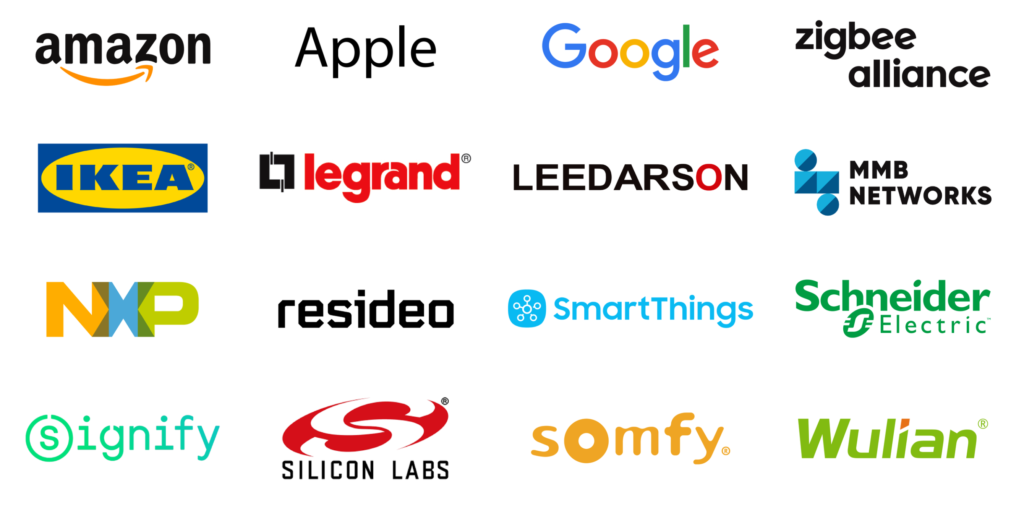 That means all smart devices compatible with the new Project Connected Home over IP will be kind of plug-and-play. 
Question?
By the way, do you think that this project will meet its goals? Let me know your thoughts in the comments below.
Speed up
Developing such standard takes time. Apple, Google and Amazon are seriously involved, and they even contributing their own IoT standards to help this specification. This significantly increases the odds for successful project delivered on time.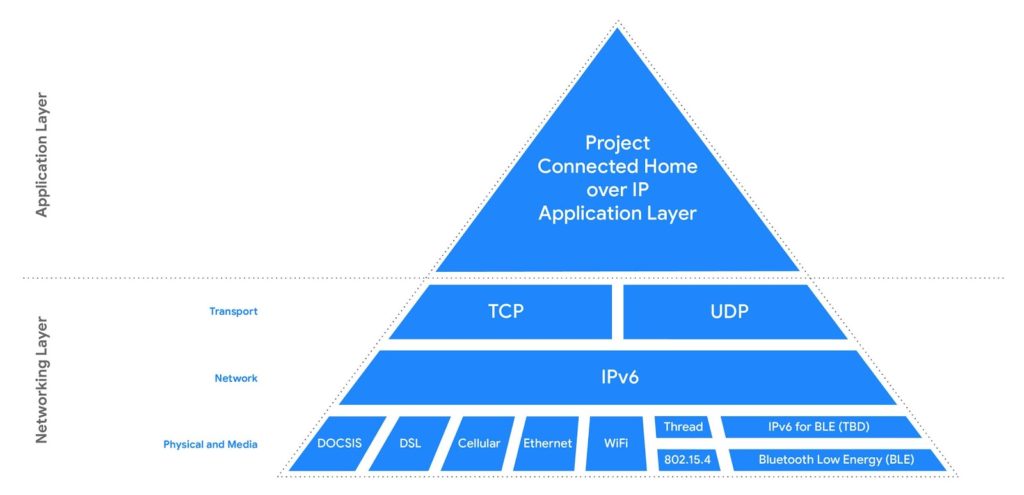 As part of the Connected Home over IP announcement, Apple has released an open source version of their Accessory Development Kit (ADK). The ADK allows devices to be controlled by HomeKit controllers.
Moreover the working group will speed up the process by using market-tested and open-source smart home technologies like OpenWeave and Thread. Both products are built on IP and have been integrated into millions of homes around the world. 
OpenWeave & Thread are application protocols that works over many networks like, Wi-Fi, Bluetooth Low Energy, and cellular. Even when devices are on different networks, these protocols allows devices to securely communicate with each other.
What's the Benefit?
Developers and end users will all benefit from this new universal smart home connectivity standard. For example – developers can use the same code to speed up and simplify their product development. 
Consumers will have the power to choose how to control their homes, independent from the smart home technology. Smart home devices will be compatible with different platforms, so you will be able to mix between Google Assistant, Amazon Alexa, Apple Siri or other platforms. 
Will current smart home products continue to work?
You may wonder if the current smart home products will continue to work? In short – Yes. Amazon, Apple, and Google are committed to continue the support for developers and their products. 
Moreover, the planned new protocol will complement existing technologies. Working Group members encourage device manufacturers to continue innovating using technologies available today.
Wen ETA?
So you may ask yourself when you can start using this new stuff – don't hold your breath too much. The Working Group has a goal to release a draft specification and a preliminary reference implementation in late 2020. 
Want to Join? 
As this is open source everyone can join the effort. If you want to get involved or to receive updates, you can fill the form on the official Project page and submit your information.
https://www.connectedhomeip.com – (bottom of the page)
Conclusion
This project brings us closer to the vision of helpful home that takes care of the people inside it. I hope we will see more of these collaborations from tech giants in the future, because It's a win-win situation for everyone.
Any sort of engagement on this site & YouTube channel does really help out a lot with the Google and YouTube algorithms, so make sure you that you subscribe to my newsletter. I will give you a free PDF gift immediately after subscription.
You may also check my other videos – here
Don't forget to hit the Subscribe & Bell buttons If you enjoy my videos.
Enter your questions in the comments section below, if you have an Idea for my next video/article – please share it there as well – all of this will help me a lot. Also feel free to add me on Twitter. I post there pretty much daily. 
I really hope that you find this information useful and you now know what Project Connected Home over IP is.
Thank you for reading/watching, stay safe and see you next time.