Looking for the perfect Christmas gift for a beloved one in your life? Maybe you'd like to give a relative or friend a taste of the world of Smart Home and IoT devices? Whatever you're looking for, this Smart Home -Christmas shopping guide 2019 will point you in the right direction.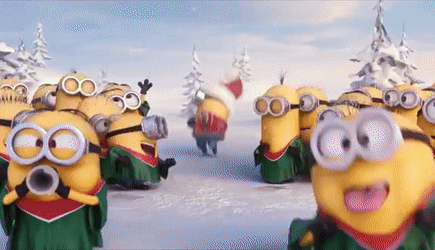 For the beginners
Thinking about introducing someone special to the wonders of IoT & Smart Home devices during the holidays? Here are some of my favourite stuff to get them started.
1. A Raspberry Pi 4 Official Desktop Kit will give your favourite maker everything they need to get started. After that you can give them this link to my other getting started article about Raspberry Pi.
2. And if you are on a budget you can get the cheaper option which is not as powerful as the above one, but it is more than enough for getting started. Again this article will be in great help after you give your gift
3. One of the best and cheapest Wireless Smart Home Camera with Night Vision, 2-Way Audio that Works with Alexa & the Google Assistant out of the box. It supports RTSP, so you can connect it to your Home Assistant or Node RED (These are one of the most popular Open Sourced Smart Home software hubs)
4. One of the most popular smart speaker with a fabric design that fits perfectly into small spaces. It allows you to Voice control your smart home – Turn on lights, adjust thermostats, lock doors, and more with compatible connected devices. You can connect Echo Dot to Home Assistant and Node RED.
For the hobbyist and tech whizz
If you don't understand half the things your mates talk about at the dinner table, but they seem to be enthusiastic and that's all that counts. Then this section is for you(them):
1. This is a smart remote control switch: You can check your home appliance status anytime & anywhere, and control them on/off with just a click on your smart phone or tablet. It's no limit to the distance. This switch can be work as it is or it can be flashed with custom firmware called Tasmota. Flashing this device will opens to you a door to a whole new world of possibilities.
2. Let Someone In From Anywhere: Unlock your door from your Nest app. Create passcodes for family, guests and people you trust. Get alerts whenever someone unlocks and locks the door. With touchscreen Keypad: No phone? No problem. Unlock your Nest x Yale Lock by entering your passcode on the touchscreen keypad. Create passcodes for people you trust.
3. Wi-Fi Smart Thermostat: Connect the Nest Thermostat to Wi-Fi to change the temperature from your phone, tablet or laptop. Works with 95% of 24-Volt heating and cooling systems, including gas, electric, forced air, heat pump, radiant, oil, hot water, solar and geothermal. Home/Away Assist: The Nest Thermostat automatically turns itself down when you're away to avoid heating or cooling an empty home
For everyone else
You can go wrong with a good book. Everyone have a different taste so you better check this link and find the right one by ourself.
My gift for you
I also have a gift for you! To get my free little bonus – just enter your email below and I will immediately will send it back to you. It is a beautiful Smart Home getting started guide.
Thank you for reading my Smart Home Christmas shopping guide for 2019.
Happy holidays and gift-giving this 2019!