Home Assistant 2023.6 was just released and I will jump right into what is fresh, but before that I want to inform you that the new things will be ordered in ascending order starting from the least exciting and ending with the most exciting new features, so stick with me till the end and you will be able to know the most interesting thing.
A quick spoiler alert – The Home Assistant integrations dashboard is now changed, but before that let's see the other new stuff.
New Entities – date, time & date_time
There are three new entity types in the Home Assistant 2023.6 release: and these are date, time & date_time.
These entities allow to be used by Home Assistant custom and official integrations so that they can provide input controls from the UI. No integrations are using them yet, as they are quite new, but we will see what will be the future state of these new entities.
Related Menu in Home Assistant 2023.6
Moving to something more exciting that will be available from Home Assistant 2023.6 and onwards – namely Related information.
A new Related menu is now visible on several dialogs like media players and in the Blueprints section.
If you click on a Related button in a media player dialog you will probably see the integration that provides this media player, the device name, the area, the related entities and is this part of any automations or scripts.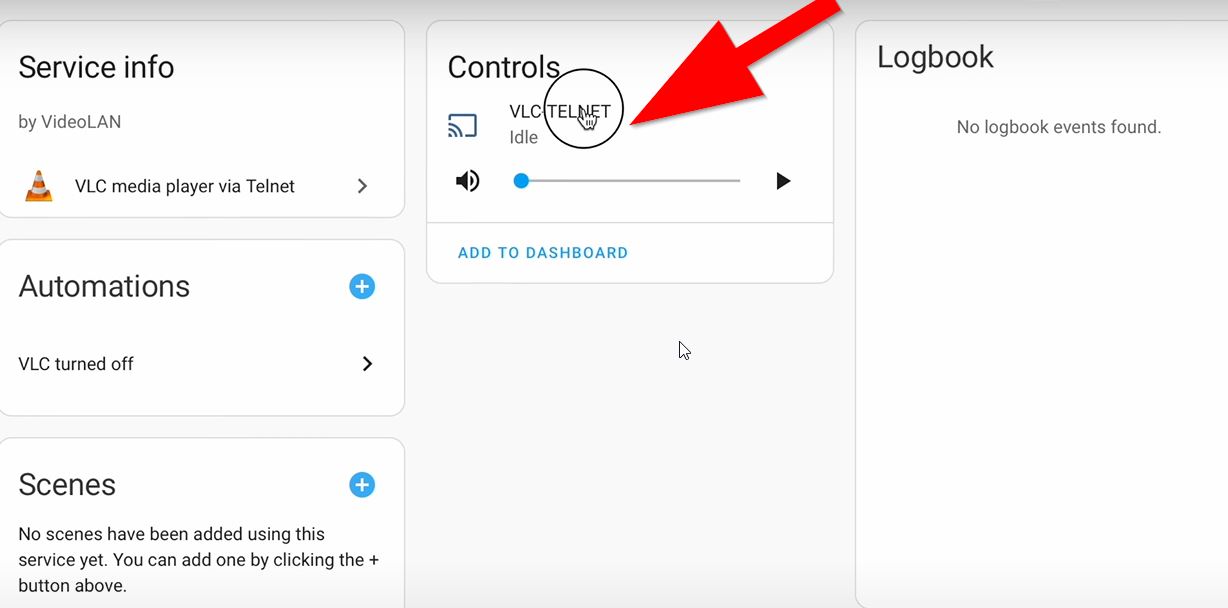 And if for example you go to the Blueprints section of Home Assistant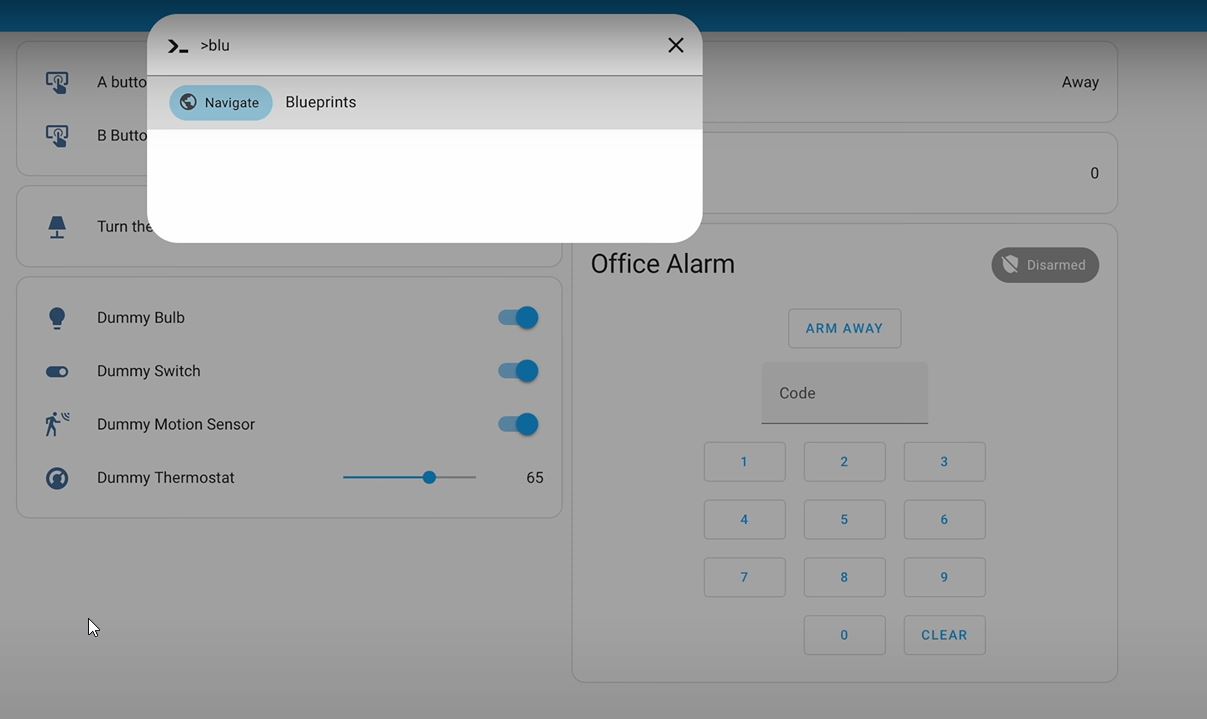 and if you click on the three dots menu and then on Show automations using this Blueprint button next to one of your Blueprints and if you actually have automations that are created out of this Blueprint they will be shown as related.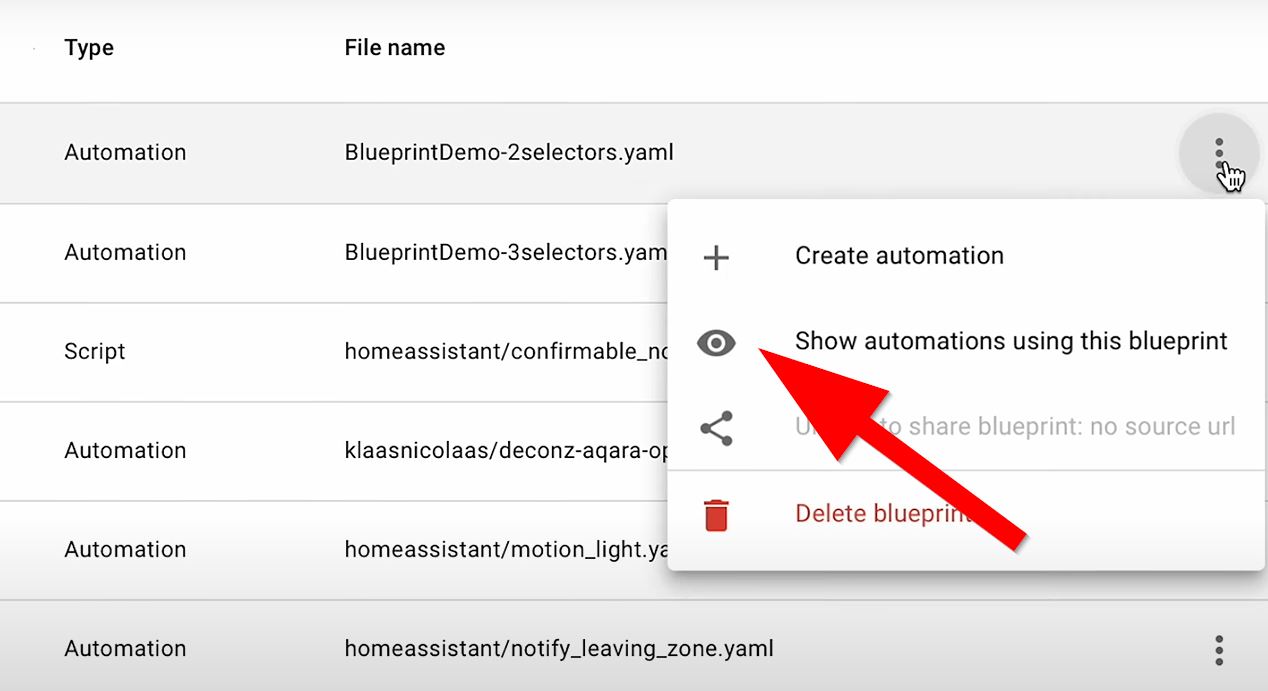 Which is kind of nice, because you can keep an eye of them that way. Also, if you try to delete a Blueprint and there are automations created from this Blueprint Home Assistant will now know that and It will show you a warning message.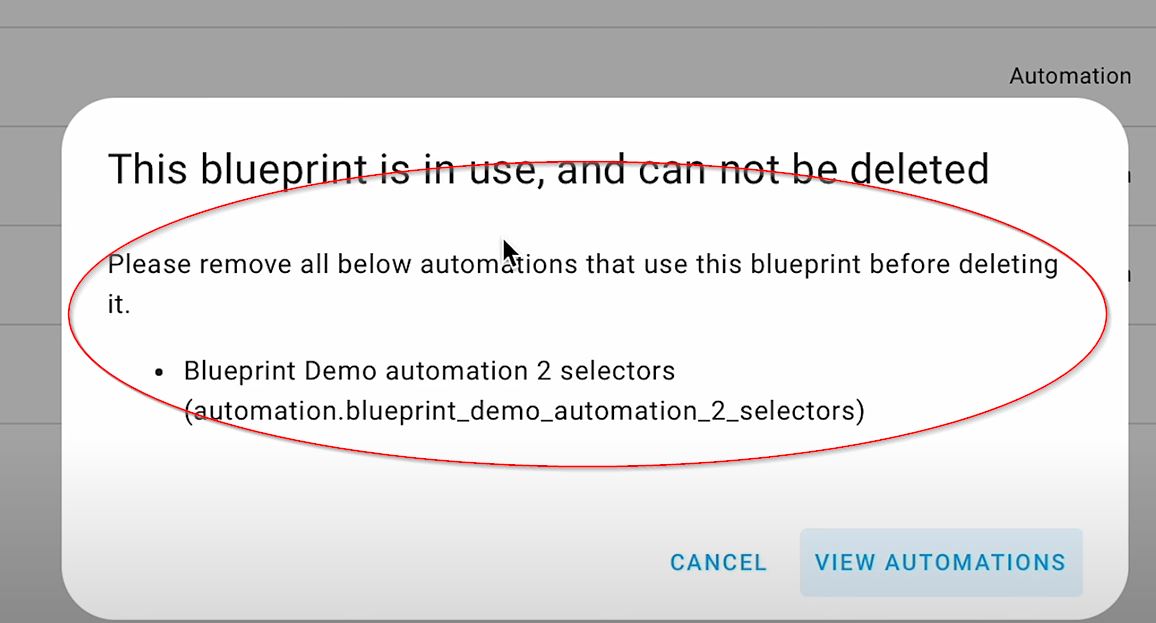 Updated Light Entity Dialog
Something even more interesting is the Light entity dialog improvements, with favorite colors.
That means that the light entity dialog is now a bit changed in this latest Home Assistant release, so that the percentage of the light if it supports dimming is now visible at the top and there is a text showing when was the last change of the state of this light, which kind of nice.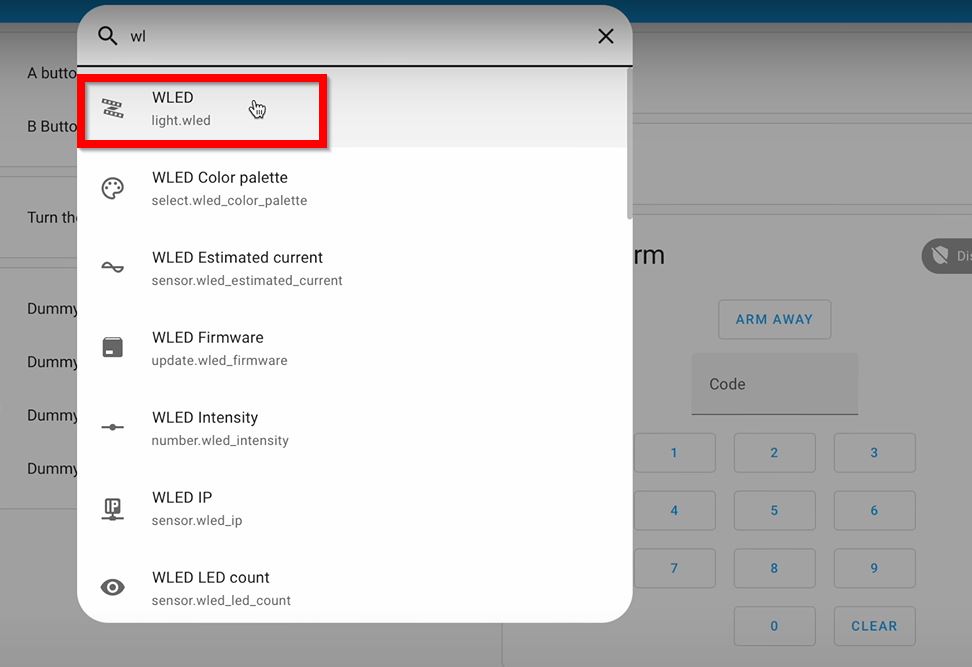 What is even nicer is that at the bottom you can set your favorite colors as quick selection list. That way you can switch your lights between predefined by you colors very quickly.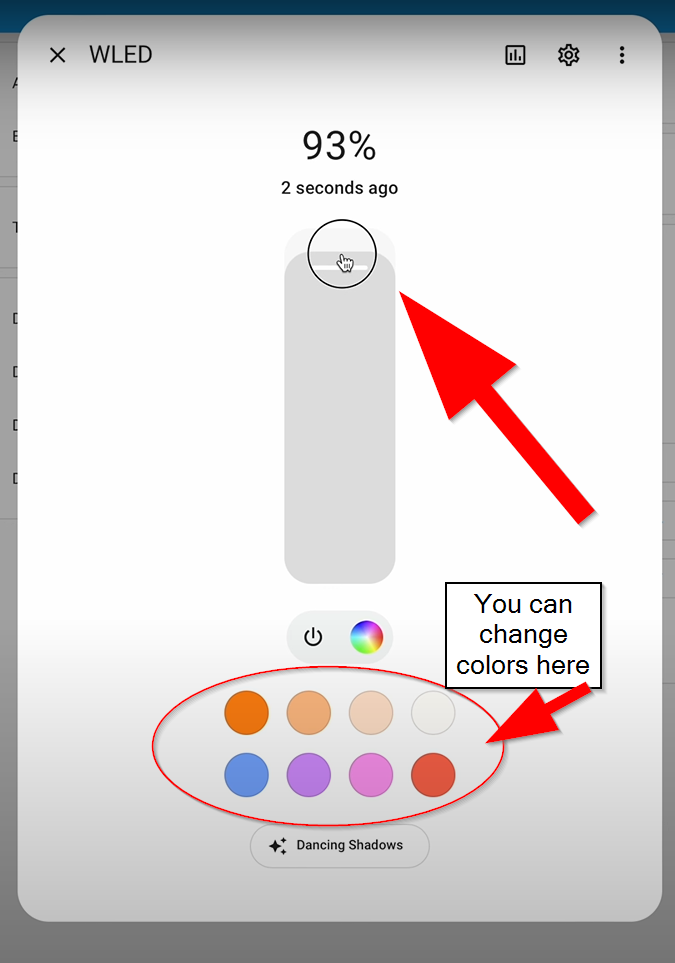 And here is some heavy frontend lifting, If you hold on one of the predefined colors, similarly to an iOS device all the colors will start to jiggle.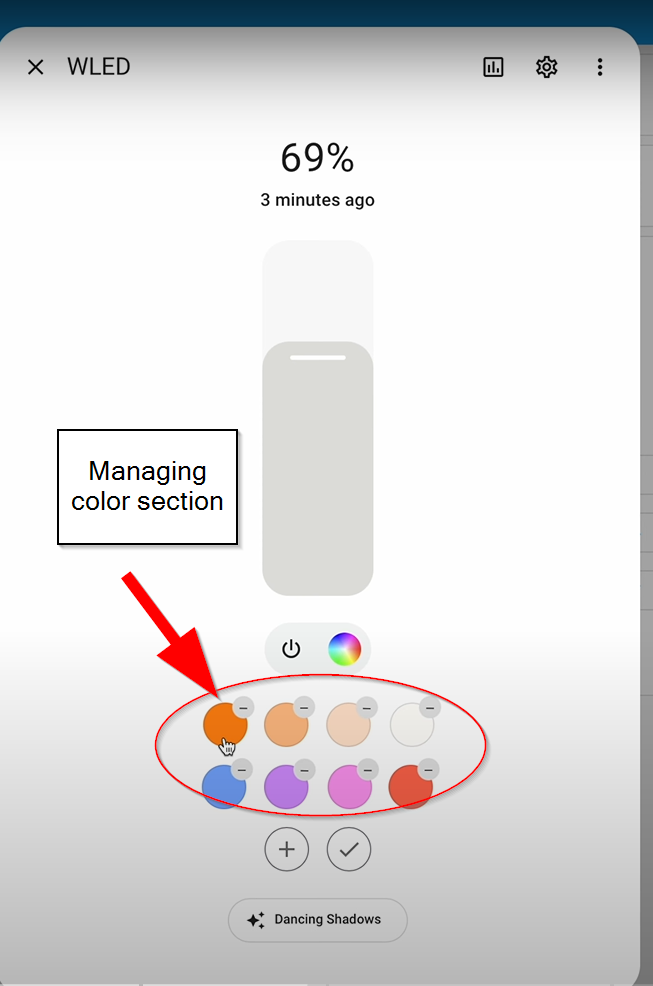 And from there you can change the color, so that it stays as your new quick selection, you can add more colors to the list, you can change the order by drag and drop or remove them completely.
Glossary?
By the way, if some of the terms that I'm using are not so clear for you, you can download my Smart Home Glossary that is coming as a PDF document that is full of simple but useful explanations of the most common Smart Home Words and acronyms.
And it is absolutely free, so just follow the link https://automatelike.pro/glossary and enjoy it.
Copy/Paste in Automations
Moving forward in our Home Assistant 2023.6 new features ranking and it is time for some serious copy/pasting. Every trigger, every condition and every action in the automation editor can be now copied and pasted from within the automation, but that is not a big of a deal isn't it?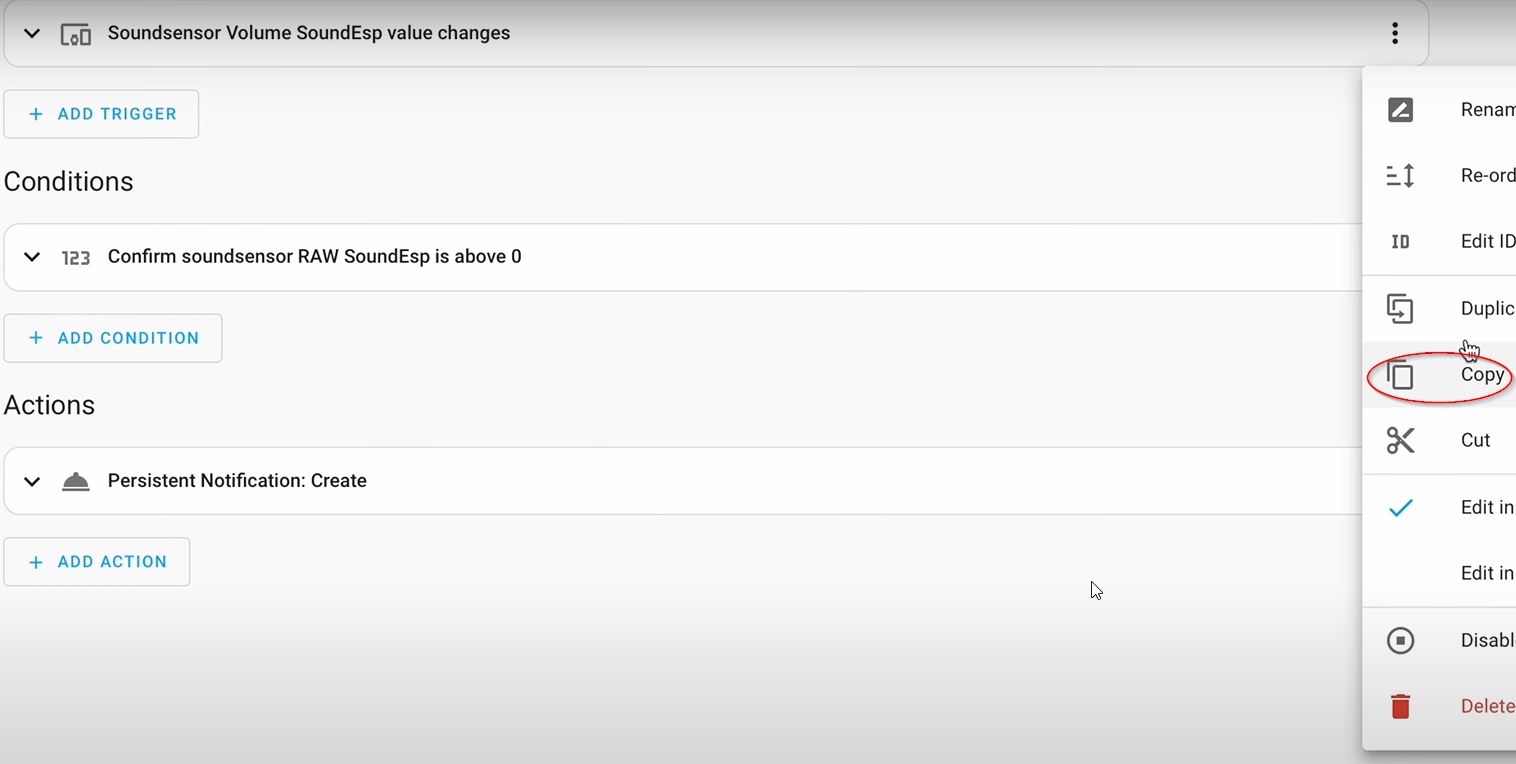 What is a big deal is that you can copy and paste between different automations or between existing automations and new ones that you are currently creating for example. You can even copy a trigger and paste it as a wait for trigger action.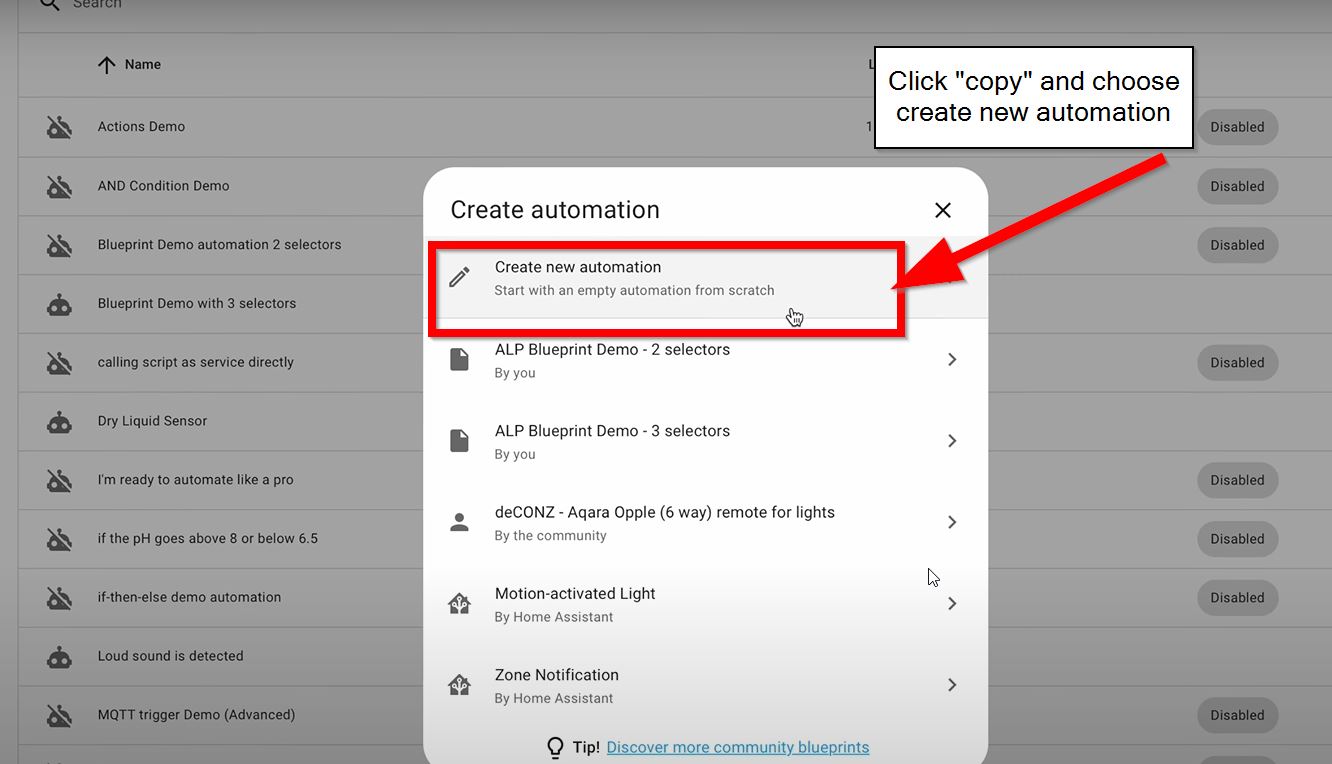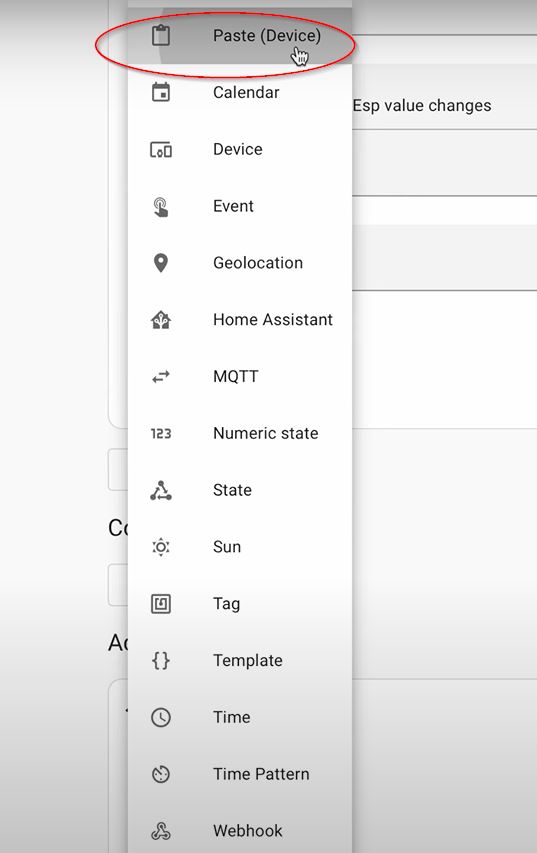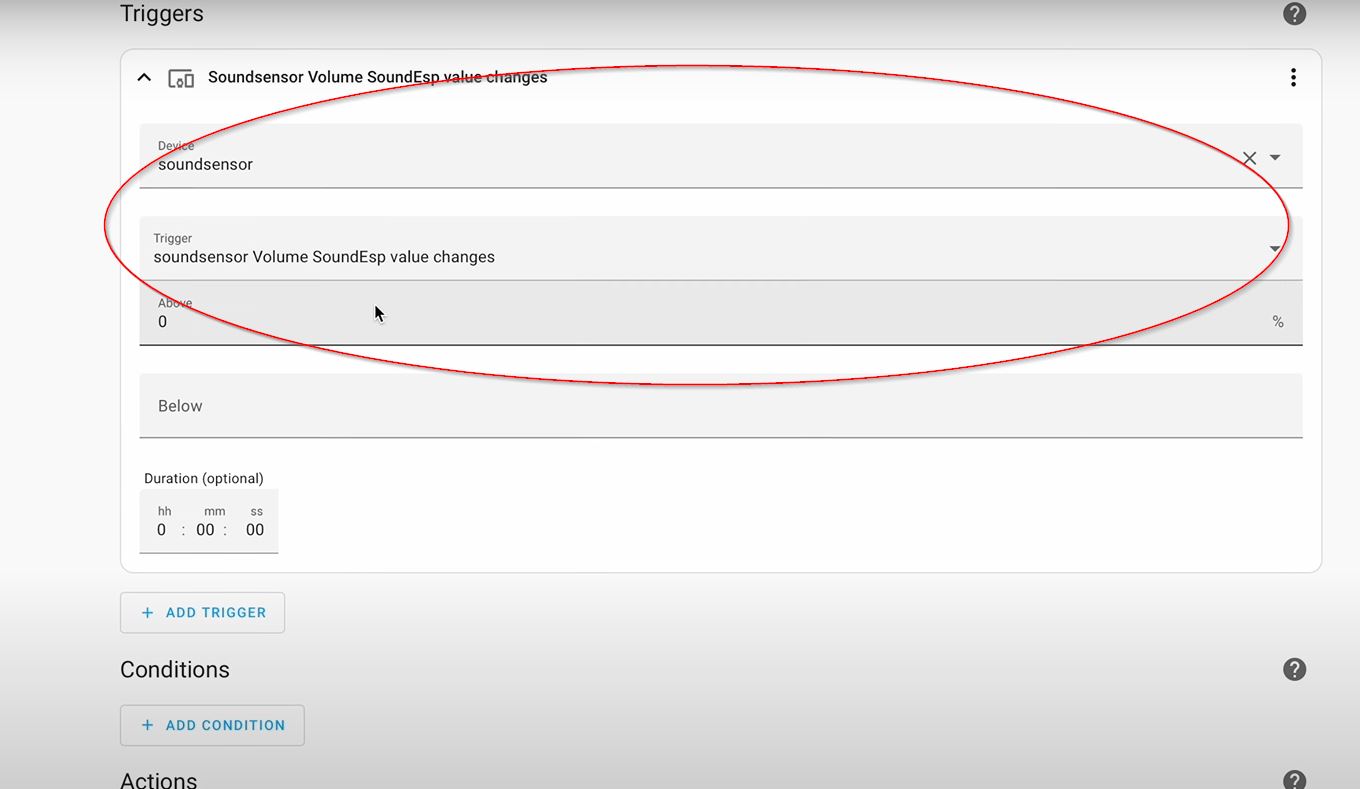 All of that is a good time saver and brings a lot of comfort so I highly appreciate that new feature. But you may think otherwise. If so, you can share what do you think in the comments.
Shared Folders in Home Assistant
From Home Assistant 2023.6 and onwards you can use your existing NAS or Network Attached Storage if have one in Home Assistant. That includes local network drives and shares from devices like Sinology, QNAP, TrueNAS and so on.
You can add these shared folders from the Storage Menu in Home Assistant > Add Network Storage.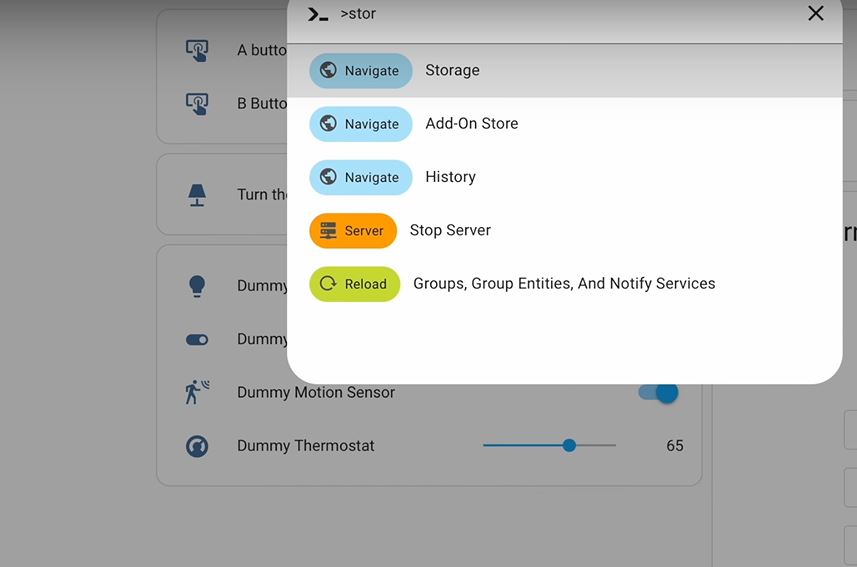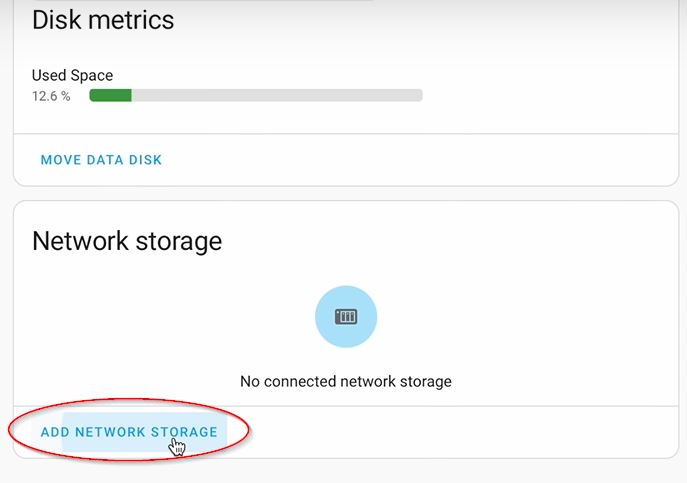 Also from there, from the Storage menu you can see your already added mounts and you can manage them. But what is the big deal about that? Well, if you have a media folder somewhere you can easily add that media to Home Assistant this way and use it.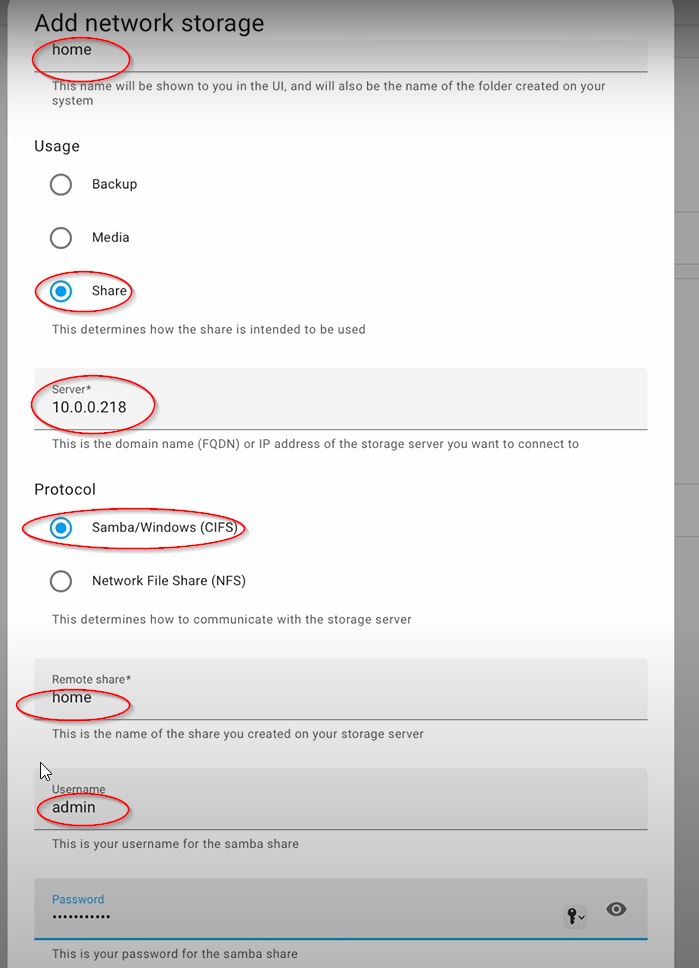 Or if you extensively record your security camera snapshots and video and you will probably need need a bigger space – this is the way to easily add more storage for such purposes.

You could also use these network mounts as a backup target so you can start backuping your Home Assistant somewhere outside of the device running Home Assistant which is really a good idea.
This new Home Assistant feature support some of the most popular network sharing protocols namely CIFS & NFS. So you should be fine no matter what type of NAS device or Operating System are you using for these network shares.
Updated Integration pages
As I quickly shared in the beginning the integrations dashboard is now looking a bit different so if you have an integration with one device and another integration with 20 devices like ESPHome for example the integration card will look very similarly as size. Before that these same multiple ESPHome devices were shown in a card with a scroller.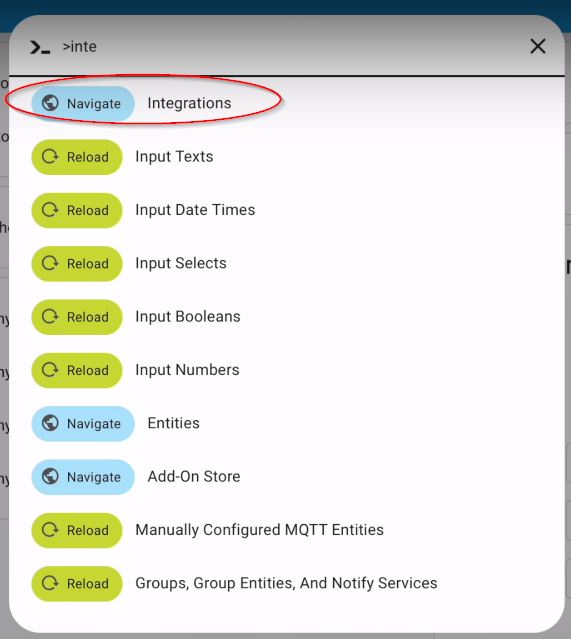 Errors and warnings in the integration card are now looking a bit different which makes everything much more consistent and ordered.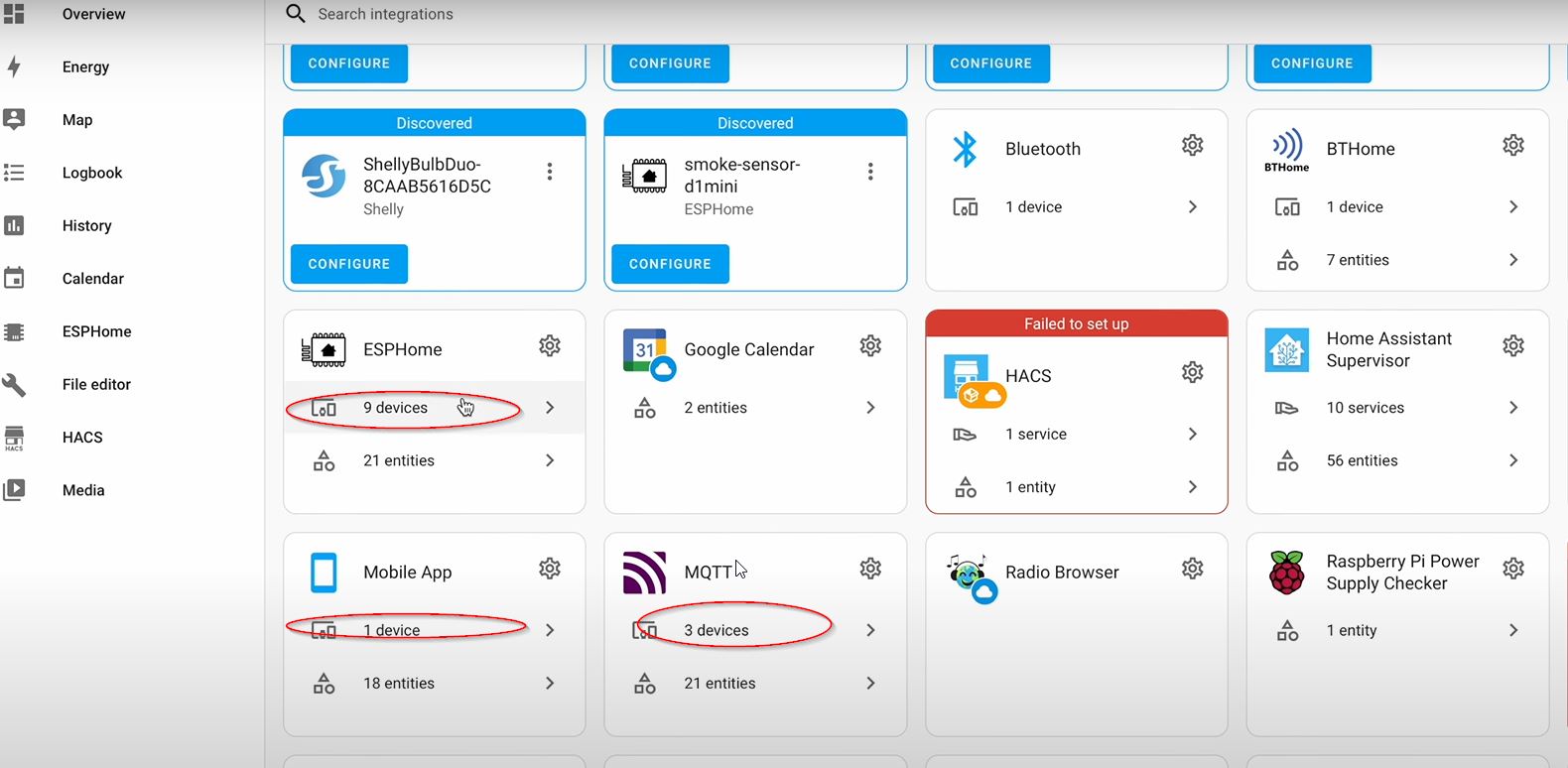 Also, there is now a good visual indication showing which integration is Cloud based and which is custom. If it is custom integration the Cloud is yellow otherwise it is blue.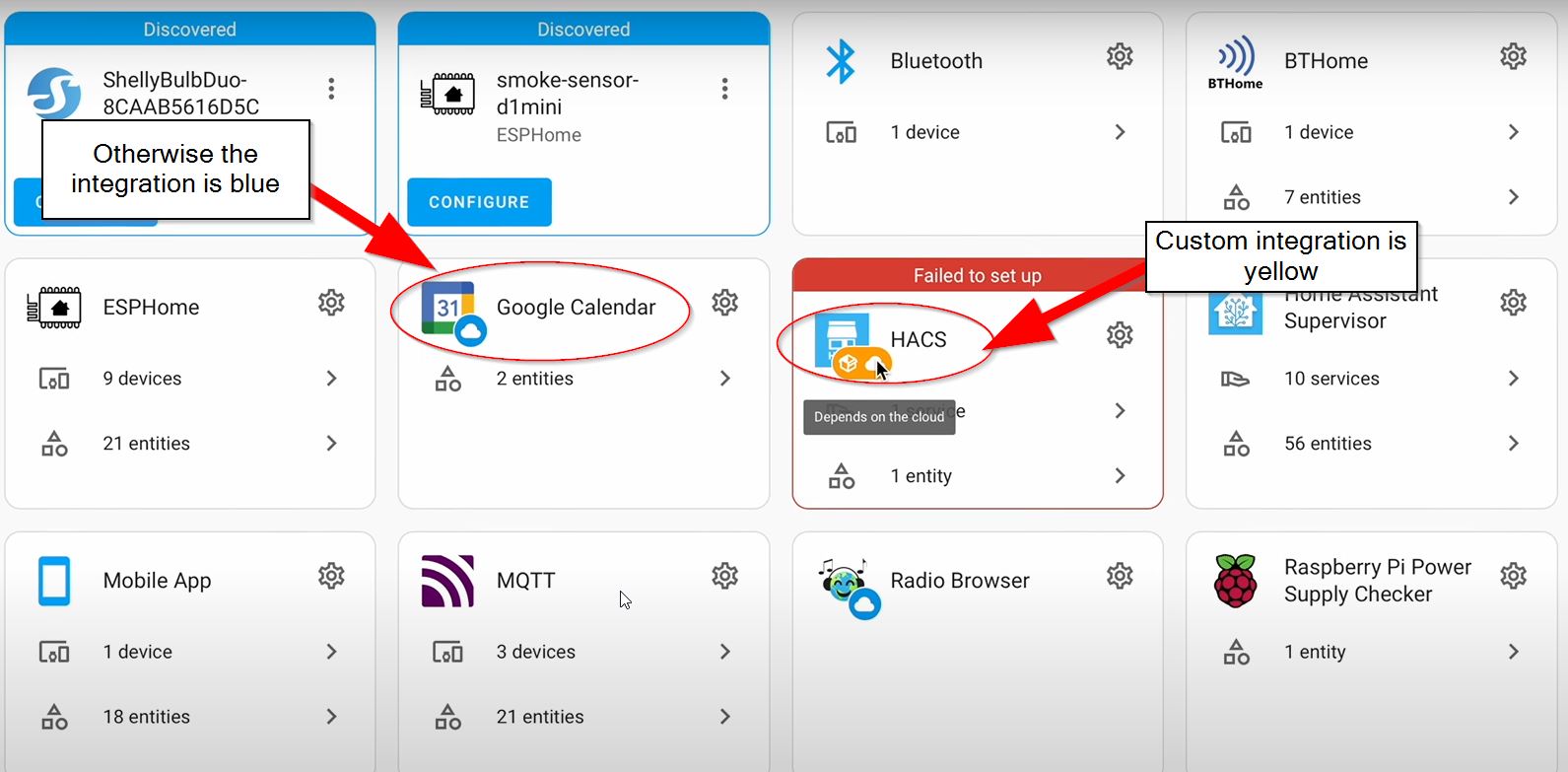 These were just small visual changes, but what about controls that were available under the integrations card? They are all now moved to a new dedicated page which is accessible by clicking on the cog wheel button next to the integration. From this page you can configure, add/remove/reload and everything the same way as before.
Better Performance – Python 3.11
Next, who doesn't like better performance for free? If you are a Home Assistant OS, Home Assistant Supervised or Home Assistant Container user you don't have to do anything special to get this performance boost caused by the newer and faster 3.11 version of Python.
You just have to update your Home Assistant as usual and that is it you will be in turbo mode, because Python 3.11 it Is more faster then it's predecessor between 10 and 60 percent which should result in faster Home Assistant experience.
All of that is valid for the 96% of the Home Assistant users according to the Home Assistant analytics.
On the other hand, If you are Home Assistant Core user, along with the Home Assistant update you have to manually update your Python version to 3.11 and you will have around 2months time to do that or in other words until Home Assistant 2023.8 release. I believe if you within these 4% of users you will know what to do.
HA Webinar?
And if these Home Assistant installation types that I mentioned, again these were: Home Assistant OS, Supervised, Container and Core means nothing to you then please feel free to join my free Webinar about this topic where I will explain everything essential about these methods to start Home Assistant + 1 secret way to get started on a PC in under 5 minutes.
The link is here: https://automatelike.pro/webinar
If you want more Home Assistant articles from me check this category – https://peyanski.com/category/smart-home/home-assistant/
I'm Kiril, thanks for reading and I will see you in the next one. Bye!