So you have an Alexa (Amazon Echo Device) or you have plans to buy one. You want to understand more about Alexa Smart Home Skills, because you also have several Tuya, Shelly, Sonoff, SmartThings, Broadlink or Philips devices that you want to control or you have plans to buy some. On top you have Home Assistant and Node-RED or you have plans to install them.
No matter where you are at the moment this article will try to help.
For what this article is about?
We are going to talk about Amazon echo devices also known as Alexa. We will also talk about skills and routines that can be used to control several of the most popular smart home products out there.
And when we are talking about smart home products – thanks Tuya for sponsoring my article today, but more on that later.
What is Alexa / Amazon Echo Device? 
For those of you who lived under a rock during the last several years (lucky you) and who don't know what is Amazon Echo device, here is a quick intro.
Amazon Echo Device also known as Alexa is a smart speaker that can be woken by a special word like Alexa, Computer, Echo, and so on. You can ask the device about the weather, time, wikipedia facts, to set reminders, add stuff to shopping lists, play music and more, but most importantly you can ask to turn on or off smart home products or to set specific parameters only with your voice.
You can even ask Amazon Echo device the following:
Alexa, can you smash the subscribe button for the Kiril's newsletter?
It seems that mine device is defective as it is always answer that question – "I don't know that", but you can try to smash it anyways 💥

Amazon Echo / Alexa devices are coming in different size and forms, but they all work the same. The biggest and newest Amazon Devices have better sound and they are unnoticeably faster than the old ones.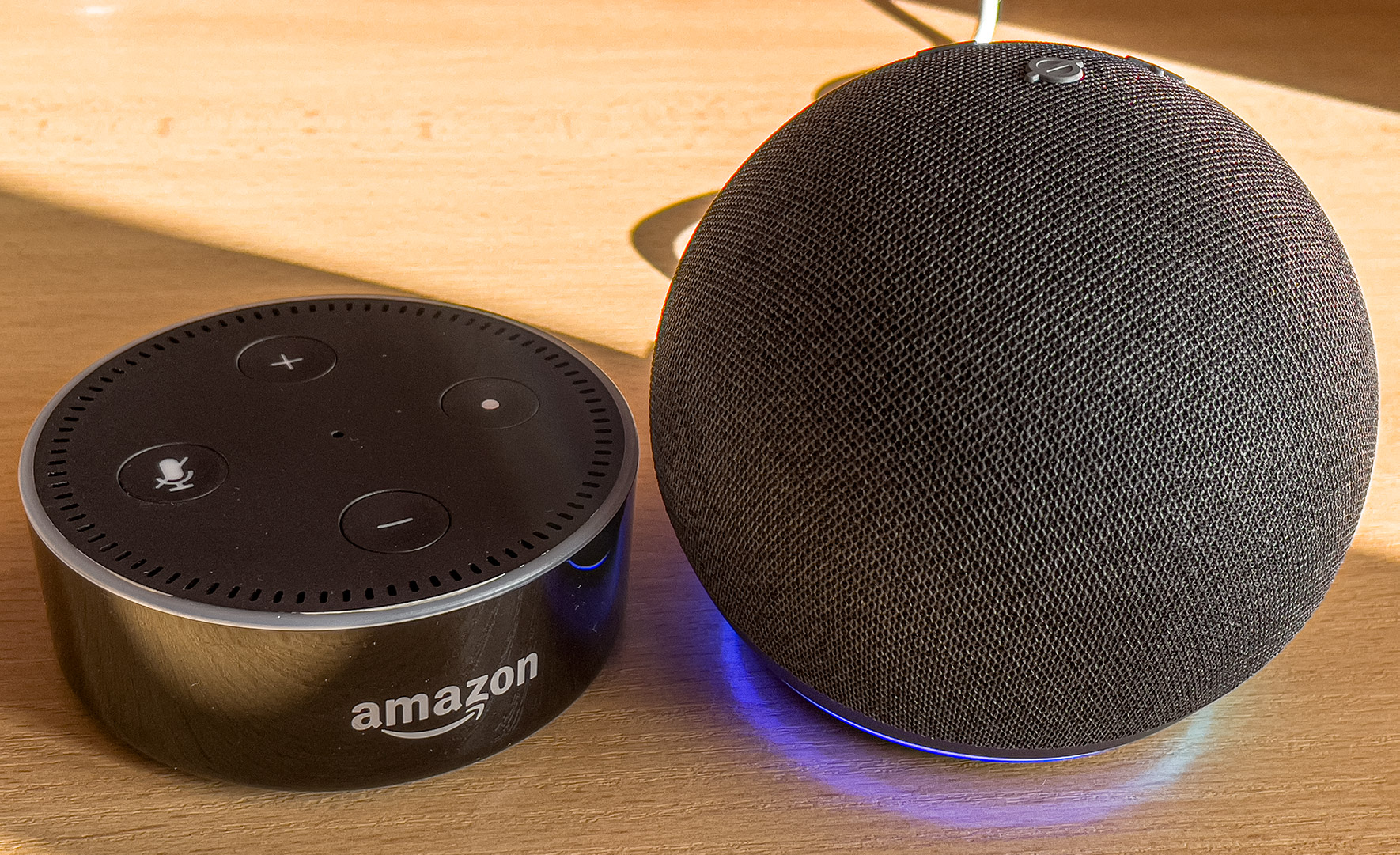 What is Echo Dot device?
Echo Dot devices are the smallest and cheapest devices out there and if you are on a budget you can buy such device no matter the generation.
Use this if you want to buy the same (Amazon Affiliate) 👉 LINK
What is Echo Show?
There are also devices with screens where you can make video calls and you can ask the device to show you the image of a compatible security camera. These Alexa's are called Echo Show.
Amazon Echo 4th Gen
One device that pop up above the rest is the Amazon Echo 4th gen which is basically a bigger Echo Dot, but it have an embedded ZigBee hub inside.
Which means you can control even more devices with it without having to do anything special.
What Alexa device do I have?
I personally have two Amazon Echo Dot devices:
the 2nd generation and Amazon Echo Dot 4th generation.
Except the better sound for the latter, there is no other difference that I could find.
Is every Alexa have ZigBee Hub?
I didn't read the tech specification well and I thought that every Amazon device from the latest generation have ZigBee inside, so I bought myself the smallest Echo Dot, it turns out that there is no ZigBee hub here – silly me. If you are going to invest in Amazon Echo device, please consider this as well.
And If you buy anything from the links here you will immediately support my blog and channel with no additional cost for you. Almost every link here is an amazon affiliate link and that means I will receive small commission from your purchase.
With that being said let's see how we can actually control Smart Home devices with Amazon Echo device a.k.a Alexa
How to initially setup your Alexa?
To initially setup your Alexa (Amazon Echo) device you have to install Amazon Alexa app from your mobile store:
Add your device from:
Alexa App > Devices > + button
Then you have to follow the instructions to join the device to your WiFi, to set a name, location and so on and so forth – nothing complicated here and no special instructions are needed.
What are Alexa Smart Home Skills?
The Alexa Skills are like add-ons or plug-ins for your Amazon Echo device. Some skills are created by the Smart Home vendors itself like the Tuya and Shelly, and some are created by single developers or communities.
How to Install Tuya Skill in Alexa?
Let's say you have a Tuya device that you want to control from your Amazon device.
To access the Alexa Skills, you can go to the skills section:
Alexa App > More > Skills & Games
Then:
Search for Tuya Smart skill and enable it (install it),
Log in with your TuyaSmart credentials, that is your username and password that you are using for the TuyaSmart app and you are ready.
The only thing left is to ask your Amazon Echo to discover the new devices, either with your voice or through the mobile Amazon Alexa app.
From now on you can control that Tuya device only with your voice and you don't have to worry about servers, updates and complicated configurations. It all just works.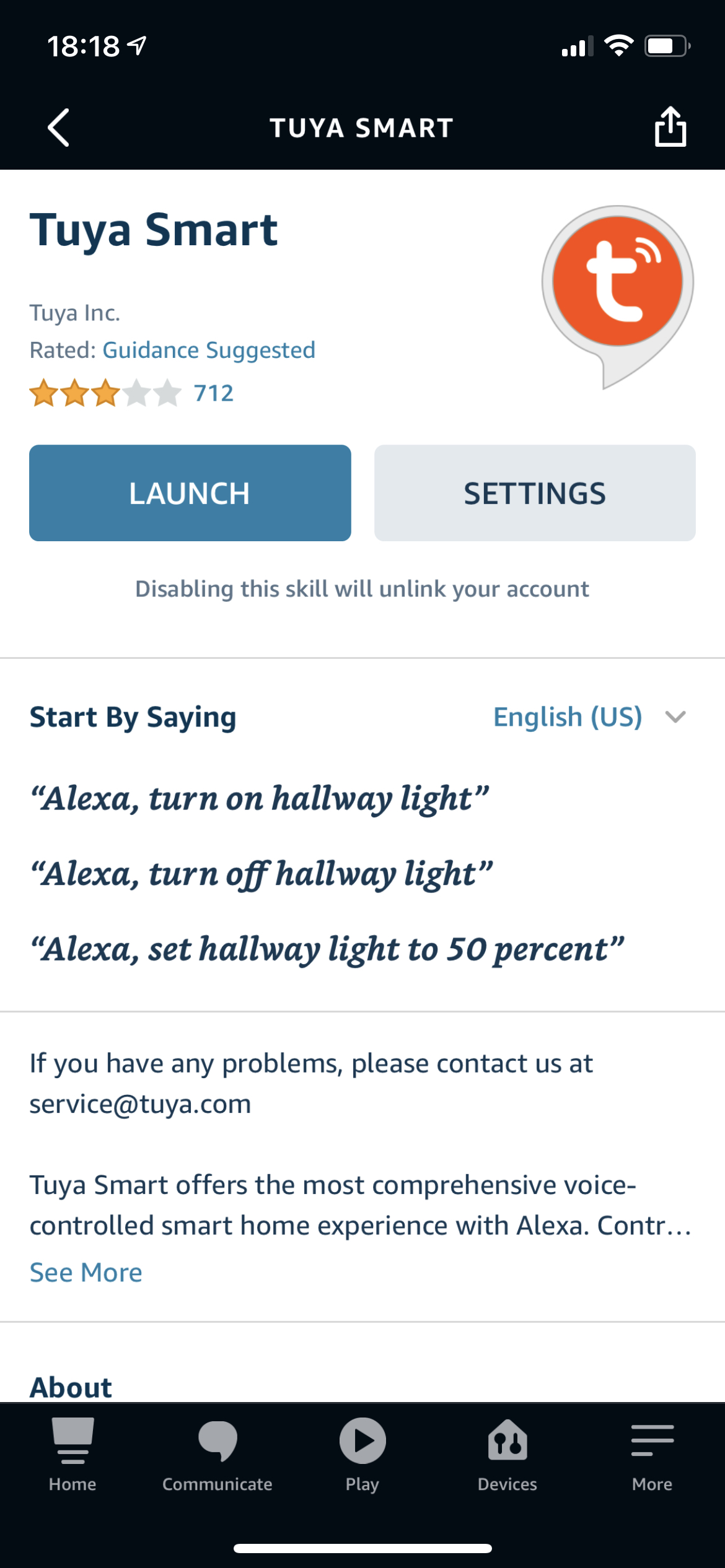 Tuya Online IoT Expo TIE
And when we are talking about Tuya, now it's the best time to announce that the annual IoT Tuya event is coming. The event is called TIE and it is online.
Link to the event 👉 HERE
If you register you will get exclusive information and possibility to connect with over 10,000 IoT suppliers and explore over 1,000 product categories like:
lighting,
security,
home appliance,
healthcare
and more.
Most of the products there support voice control.
Wait a minute what is Tuya?
If you don't know anything about Tuya I will just say that they become the first all-in-one IoT platform designed to let any company to easily make its products smart.
So if you see a Tuya logo on a product most probably you can easily integrate that product with any smart speaker or home assistant and node-red for example.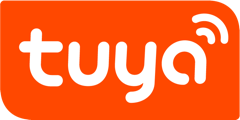 Now back to Amazon Alexa…
The same procedure of skills adding is valid for all smart products.
For:
Shelly devices – you have to search for shelly cloud skill,
For Sonoff the skill Is called eWelink smart home,
we have also SmartThings, Philips Hue, Broadlink, etc.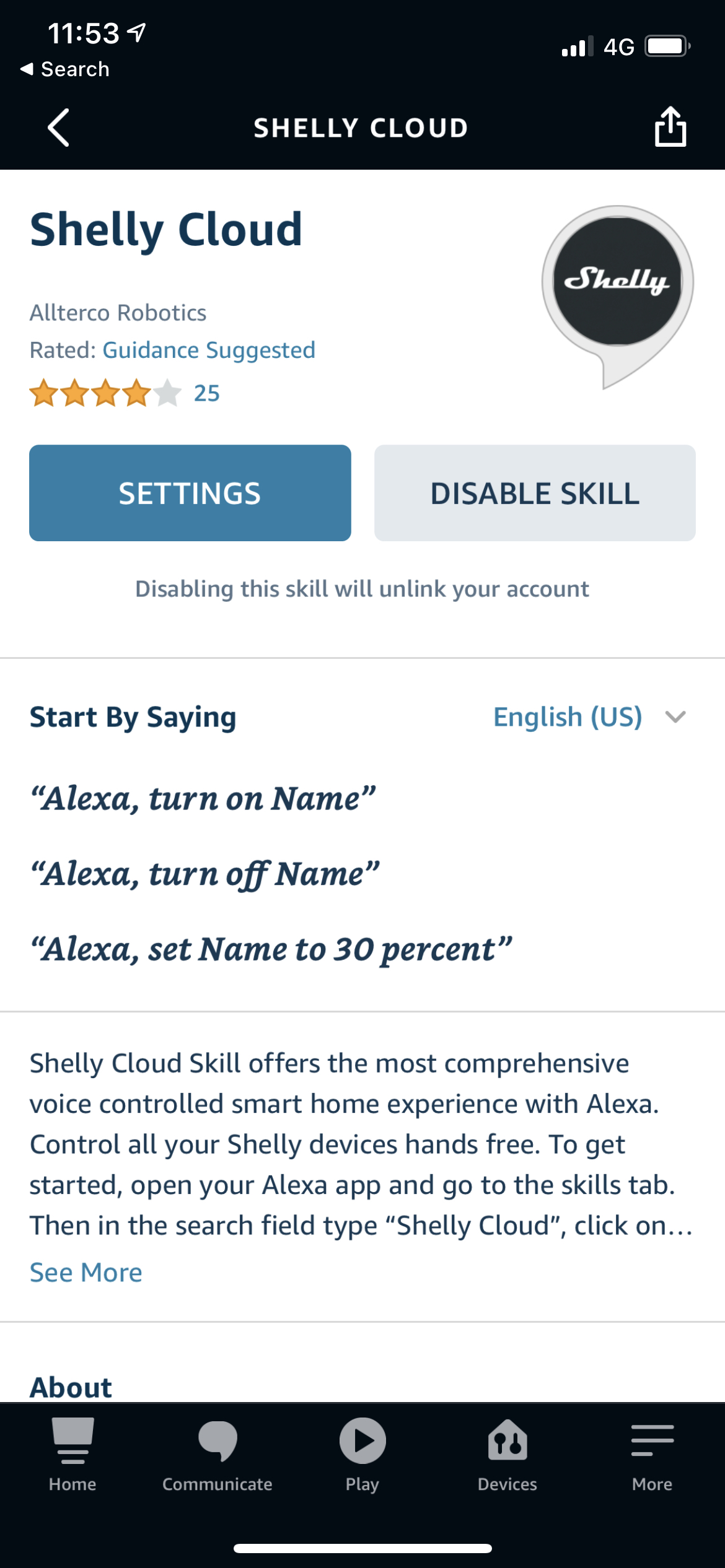 Everything is here and it is waiting to be used and abused. You can add these skills and you can control your devices the same way as you saw during the Tuya demo.
You can even find Home Assistant and Node-RED skills inside.
What are Alexa Routines?
The beauty of Alexa in my personal opinion is the easiness of creating automations or so called routines.
With routines you can create a custom voice command, add a pre-defined action(s) for your already added smart devices, you can add delays and finally a custom voice answer that can confirm everything is fine and done. That is just priceless and it is constantly evolving.
Is anything bad in Alexa?
Everything I said about Amazon Echo Decides until now was good, but what about the bad?
As you may guess Amazon Echo Devices are heavily dependent on Internet connection and the Amazon Cloud Services. Everytime you say a command, your voice goes straight to the Amazon Servers, where your speech is processed by super computers and the answer is returned back to your Amazon Echo device in a matter of milliseconds.
That means Amazon knows a lot about you. And if they care they can query stuff like:
How many hours you are watching TV?
How often you turn on or off your devices?
At what time you are usually going to bed?
For what are you talking while you are in the bed?
Just kidding for the last one, it is not true, at least I hope so…
However there is a proven method that can stop anybody spying on you. My YouTube buddy Paul Hibbert is the inventor of the method and if you want to know more about it go check his YouTube channel.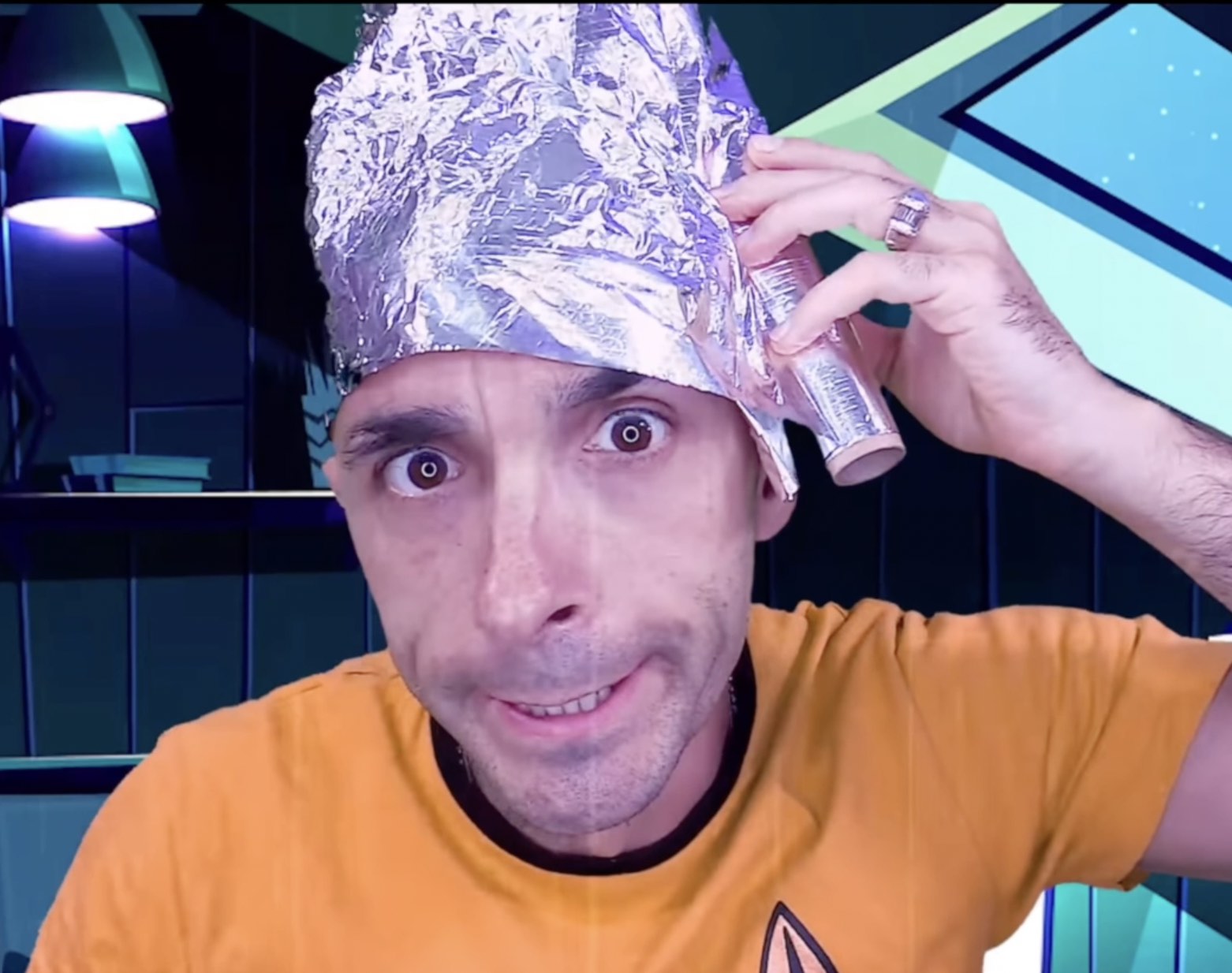 Question for You!
And now is your turn, can you share what is the best or worst thing that could happen when a big company like Amazon, Google or Apple know your habits better than you?
Let me know in the comments below.
One more thing…
I have a Smart Home getting started guide that I just update and enrich to version 2.0.
Inside there is a lot of info and tips about voice assistants, Smart Home hubs, products, connectivity options and more.
On top if you buy it now you will get all future versions for free directly to your email.
See you next Wednesday!
With that being said stay safe and don't forget home smart, but not hard.
Thank you for watching and I will see you in my new video which is happening every Wednesday.
Peace ✌️