Let's talk about security, but a smart one that includes five key smart devices coming from Aqara. These devices are Aqara G2H Camera Hub that supports ZigBee communication, Aqara Door & Window Sensor, Aqara vibration sensor, Aqara motion sensor and Aqara wireless mini switch.
This setup takes minutes to install as almost no cables are involved. Yet, it is secure enough to protect your belongings and your family.
Aqara G2H Camera Hub review
I will start with the Aqara Camera Hub G2H as it is the core component of today's Smart Security System. It is a 1080p camera with 140 degree wide angle lens and embedded smart home hub that is ZigBee 3.0 certified. You can connect up to 64 devices.
The Aqara G2H Camera Hub is also having a full Apple HomeKit Secure Video & Audio support. That means the Aqara Camera has passed the Apple HomeKit rigorous certification and allows better integration with Apple devices. It can even recognize faces based on your iCloud library so that you can receive notifications when your family members arrive home.
Aqara G2H Camera Hub mobile app pairing
To pair the Aqara G2H Camera Hub to your local network you will need the Aqara mobile app that is available for free in Apple Store & Google Play. Install the Aqara app, open it and follow the instructions below:
From My Home section > Tap on the "+" button in the upper right corner > Select Camera Hub G2H from the list > Agree & Continue with the legal conditions.
Plug in the Aqara Camera Hub G2H in the outlet and wait for the voice prompt saying that the camera is ready to connect. If you do not hearing anything you have to reset your camera by inserting the included PIN into the RESET hole.
Enter your Wi-Fi credentials, and scan the QR code that will be shown with the G2H camera.
You should hear voice prompts from the camera saying that the Wi-Fi connection is successful.
Click Done and you are ready!
That was adding the Camera to the Aqara app.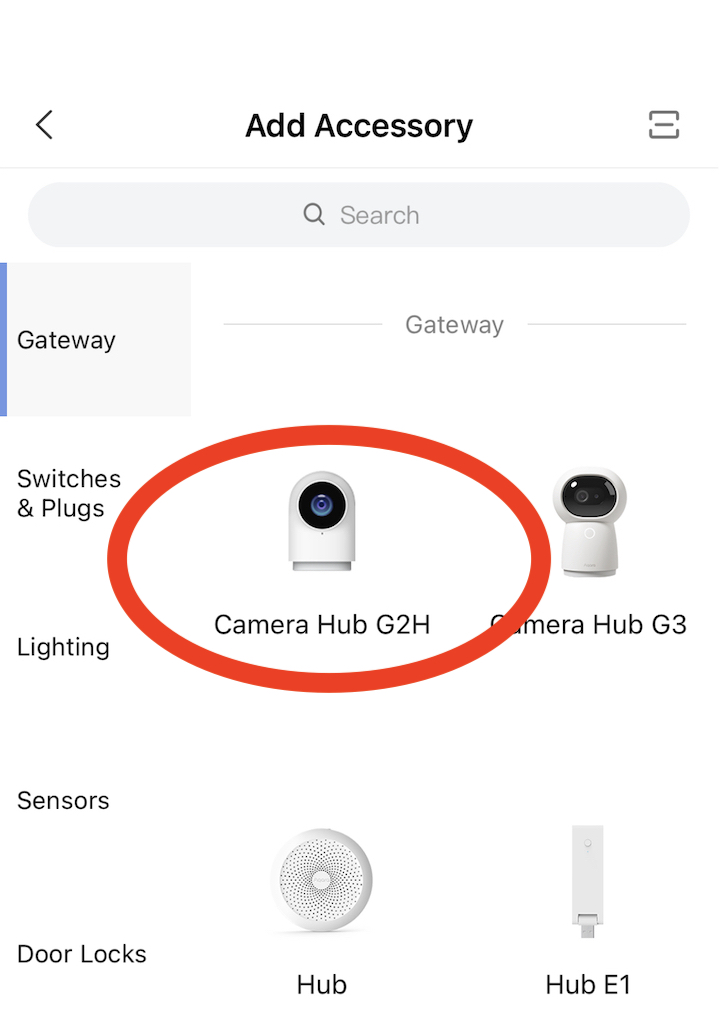 Adding Aqara G2H Camera Hub to Apple HomeKit
Optionally, If you have Apple Devices you can connect the Aqara G2H Camera Hub to your Apple Homekit.
To do that, Open Apple Home app, click "+" on the upper right corner, and then enter the "Add Accessory" page. Scan or manually enter the HomeKit Setup Code at the bottom of the camera to bind the camera to HomeKit.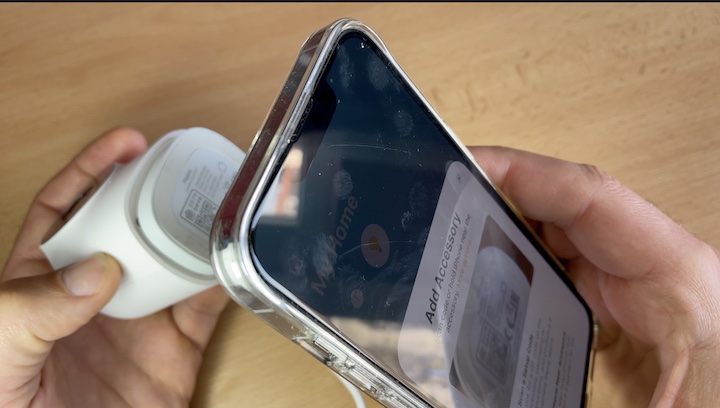 After adding the device to the Apple Home app, you need to either have a HomePod, Apple TV or an iPad that has been set as home center to realize remote control and to check and control your Aqara devices from all over the world.
Correlation feature in Aqara G2H Camera Hub
Another nice thing that Aqara G2H camera hub is having is the correlation events feature. A correlation event means that the G2H can send notifications to your phone when certain events are triggered by Aqara sensors, and these events will also be saved in the video timeline for you to review.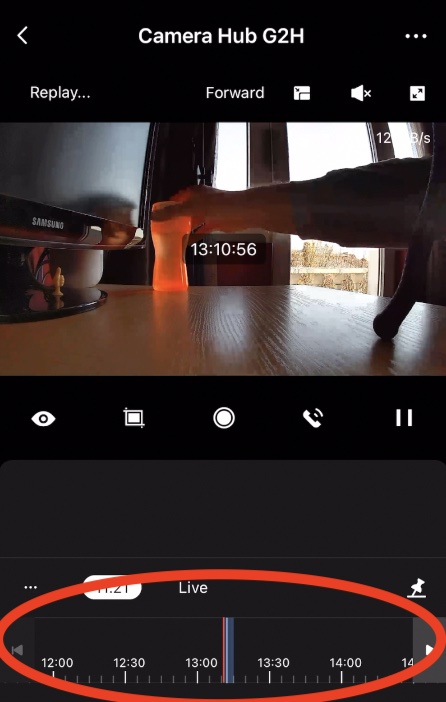 Adding devices to Aqara Camera Hub G2H
Time to add some child devices to the Aqara G2H Camera Hub, namely the Aqara vibration sensor, the Aqara Door & Window Sensor, Aqara motion sensor and a wireless mini switch. Because all of these devices are from the same ecosystem adding them to the Camera Hub is super, super easy.
Aqara Vibration Sensor Review
Tiny, but smart Aqara Vibration Sensor Is very interesting security sensor that can be used to secure your belongings. It is battery powered and can detects vibration and movement of objects and again it communicates with the Hub via Zigbee protocol. Aqara Vibration Sensor can also works with other smart accessories to set various smart scenes when it detects vibration, tilt, or drop movements.
Adding Aqara Vibration Sensor to Aqara app
Adding sensors and other devices to the Aqara Hub is pretty easy and straightforward process that is very similar for every Aqara device. Here is how I added my sensor:

When I opened the Aqara app, I tapped on the "Home" and then on "+" in the top right corner to enter "Add Device (Accessory)" page. I have to select my device, in this case it is a "Vibration Sensor", then I just have to follow the instructions that Aqara app provided and my sensor will be added to my Home Screen from where I can control it or check its status.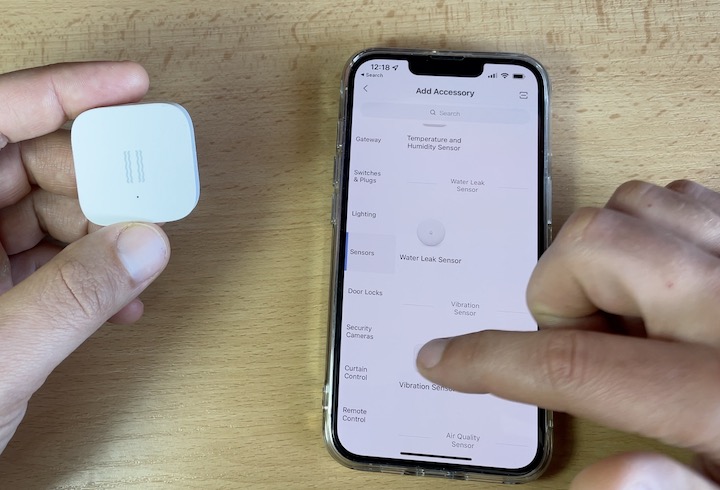 Simple Effective Range Test
While installing Aqara device, simple, but effective range test can be easily performed by single pressing the reset button on the Sensor at the desired location. If you hear the Hub makes voice prompts, then the location is suitable for installation. If you do not hear anything, adjust the location of the Vibration Sensor and try again.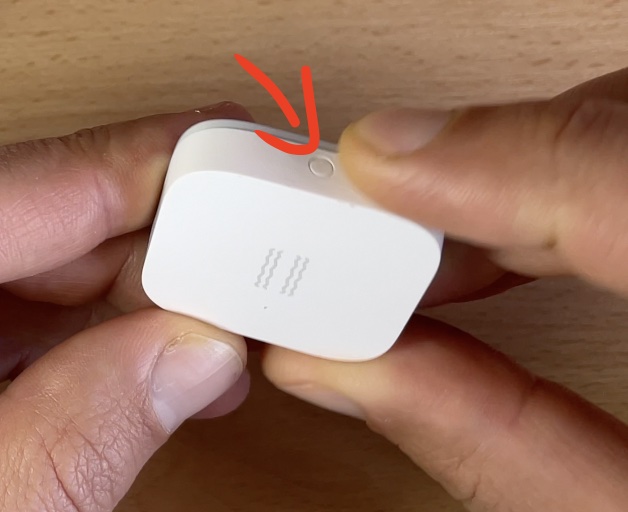 Aqara Motion Sensor review
The next smart security sensor that I will show you is the Aqara Motion Sensor, which can detects human movement with passive infrared. It works with other smart accessories to set various scenes, such as turning on or off the lights automatically when it detects activity or inactivity.
The motion sensor consumes very low energy and with one CR2450 battery can last up to two years. No special tools are needed for the Aqara Motion Sensor installation as you simply have to place it or stick it anywhere you wish.
Adding the Motion Sensor to Aqara App
Adding the sensor to the Aqara app and respectively Aqara Hub is a piece of cake. It all happens the same way as with the vibration sensor. Namely, it is just tapping on the "+" button in the upper right corner and then selecting the "Motion Sensor" from add device page.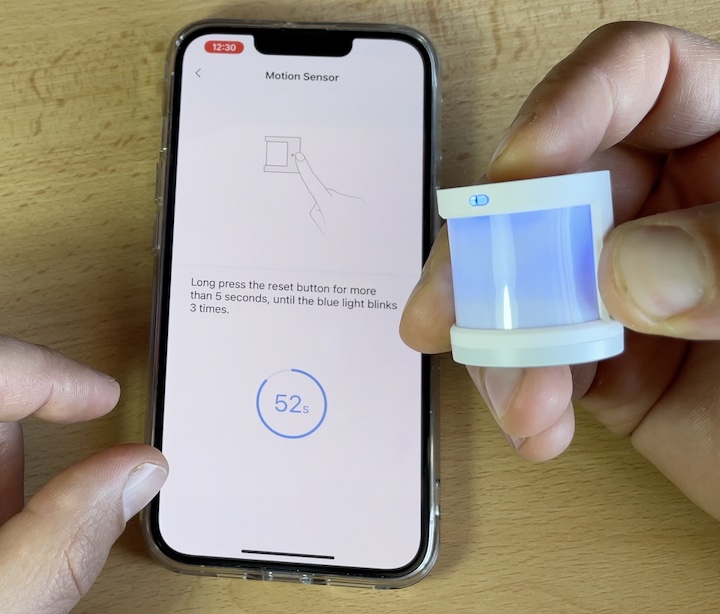 Aqara Door & Window Sensor review
Moving to Aqara door and window sensor that can detects the open and close state of doors or windows through detecting the distance between the sensor unit and the magnet.
The Aqara Door/Window sensor consumes very low energy as it can last around 2 years with one CR1632 battery. And again no special tools are required for the installation as you simply have to peel and stick.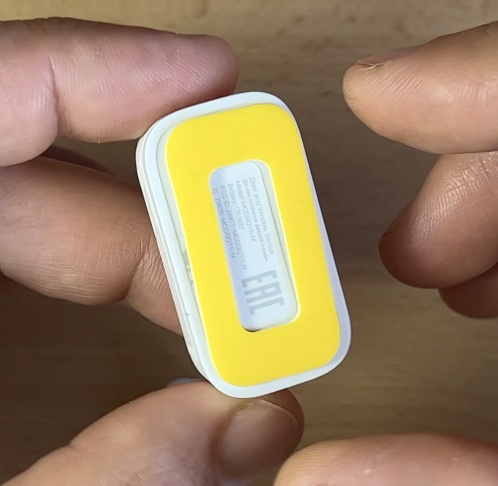 There are few tips here that I would like to share:
Avoid installing Aqara door and window sensor on metal surface to maximize signal strength.
During installation, try to align the marker line of the sensor unit and the magnet.
It is recommended to install the sensor unit on the unmovable surface and the magnet on the movable surface.
And finally, make sure that the installation gap is less than 22 mm when doors or windows are closed.
Aqara Wireless Mini Switch review
Next, I will talk about Aqara Wireless Mini Switch which is a battery powered remote control switch with a very compact design. It supports three different actions: single press, double press, and long press. These three actions can be configured to control other smart devices, to start scenes and automations.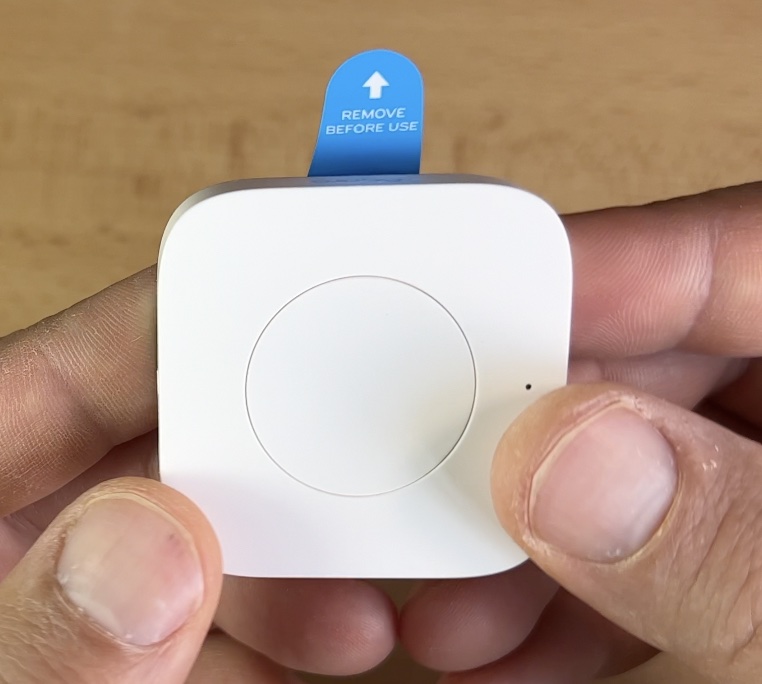 Again, the Aqara Wireless Mini Switch can last up to 2 years with one battery and again you can add it to the Aqara app using the same steps as shown above.
Where to buy?
If you like any of the Aqara products so far, you can buy them using the affiliate links that I will put in the below. That way I will receive small commission from your purchase with no additional cost for you.
Also, I can highly suggest to check the prices right now, as there are some Black Friday promotions at the moment and you can get these Aqara Smart Products cheaper then their usual price.
Outro
And now, do not wonder what to read next and just click on my previous article about the Aqara products where I'm discussing some very interesting automations that you can implement in your Smart Home.
With that being said, please smash the Like & Subscribe buttons (with the notification bell) on my YouTube channel 👉 LINK.
Don't forget to subscribe for my Newsletter, if you haven't done that already.
Follow me on Twitter, join my Discord server, stay safe and remember – Home Smart, But Not Hard!
I'm Kiril and I'm done writing. Bye!