Today I will talk about how much money YouTube pays me by showing you some real data from my YouTube channel analytics. I will explain what needs to be done to monetize a YouTube channel and how long it took me to start displaying ads.
YouTube as main income source?
I will be as open as possible and I will show you everything including how much I'm currently earning from YouTube, so you can decide by yourself is it worth to have your own YouTube channel as your primary source of income.
Not my usual topic
I know that this topic is somehow distant from my usual articles about Smart Home and IoT.
I also know that a lot of you have done some very interesting projects and I'm sure at some point you were thinking what it takes to have a YouTube channel seriously?
With that being said, let's start with some basics:
What is needed for YouTube channel monetization?
To monetize a YouTube channel you have to become part of YouTube Partner Program or YPP for short. You need to hit four requirements before your channel will be accepted into YPP. And the requirements are:
1000 subscribers,
4000 watch time hours over the last 12 months,
AdSense account set up,
And last, but not least you have to comply with all YouTube's policies and guidelines.
1000 subs and 4000hours watch time
Only 1000 subscribers is not enough. To apply for YouTube Partner Program you have to have 4000 watch time hours of your content.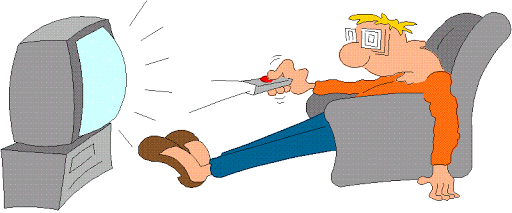 This may not seems much at first, but just for comparison that equals of one single person watching your videos non-stop for 166days.
Comply with YT policies and guidelines
Having 1000 subscribers and 4000 watch time hours is also not enough as
YouTube is always trying to balance between creators, viewers, and advertisers, so they have their policies and guidelines and review process.
YPP Review Process
When you apply for the YouTube Partner Program, you'll go through a review process.
The review of your channel will be something like checking these things below:
Channel Main theme
Most viewed videos
Newest videos
Biggest proportion of watch time
Video metadata (including titles, thumbnails, and descriptions)
Only channels that meets YouTube's policies and guidelines will be accepted into the YPP program.
AdSense Account
Next on the list is AdSense account that is needed in order YouTube to be able to actually pay you.
Creating such Adsense account is free and easy, but again there is an approval process and address verification process which can be slow and painful, especially in pandemic times like now.
To verify your address in AdSense, Google/YouTube will send a personal identification number (PIN) via regular mail to your payment address when your earnings reach the verification threshold. You'll then be required to enter this PIN in your account. And you are done.
MY TIPS HERE:
If you already have an AdSense account you can use it for YouTube as well.
Don't wait to reach 1000 subs or 4000h watch time to apply for AdSense, but apply as soon as possible.
When you reach the verification threshold, double check if your address is correct and request a PIN immediately, then request it again after 4 weeks if you still didn't receive it. Repeat this 4 times if you still did not receive your PIN.
If you still don't have your PIN and if 4 weeks are passed after your last attempt try to use the PIN troubleshooter. Depending of your country you may be offered a from to send a utility bill or bank statement as well as copy of your ID to verify your address.
If you did all of the above and nothing worked, try to contact the support, not from AdSense account, but from your YouTube account. I manage to resolve my eight months AdSense verification journey that way.
My Story Short
Before we find out how much money YouTube pays, I will share with you my YouTube journey so far.
I post my first video on September 8, 2019 and I hit the 1000 subscribers mark on March 3th, 2020. Which is a little less than 6 months of posting videos on a weekly basis, except the 1 month period between my first and my second video. On 4th of April 2020 I reached the next threshold of 4000h watch time.
I applied for YPP on 5th of April and luckily my application was reviewed by YouTube quickly and on April 18, 2020 my channel was approved for monetisation. Meaning from that date you guys started to see some ads in my videos as pretty much anywhere on YouTube.
That doesn't mean I started to receive money from YouTube right away. Just stick a bit long and you will find out why.
In my case I was approved for AdSense long before I hit the 1000 subscribers, somewhere in January 2020, but my AdSense address verification concludes at least I hope so just few weeks ago on 14th of December 2020.
That means I received my first YouTube payment after 463 days since I started my YouTube channel, and 240 days after my channel was approved for Youtube Partner Program.
How much money YouTube pays usually?
Usually YouTube pays between $3 – $5 per 1000 views, but this can vary. The exact amount depends on several factors like:
Your channel RPM (total revenue for 1000 views after YouTube share)
Number of monetised views (views with at least one ad shown),
Audience Origin (for views coming from countries with stronger economies like USA, Canada, UK, etc. – YouTube will pay a little bit more)
Season (companies tends to spend more money on ads in the last quarter of the year).
How much money YouTube pays me?
Let's check my real data in YouTube analytics to see how much money YouTube pays me since my channel monetisation approval.
In the picture below you can see my RPM and CPM for Nov 29 – Dec 26.
CPM is the cost per 1000 ad impressions before YouTube revenue share. And RPM is my total revenue after YouTube's share again per 1000 views.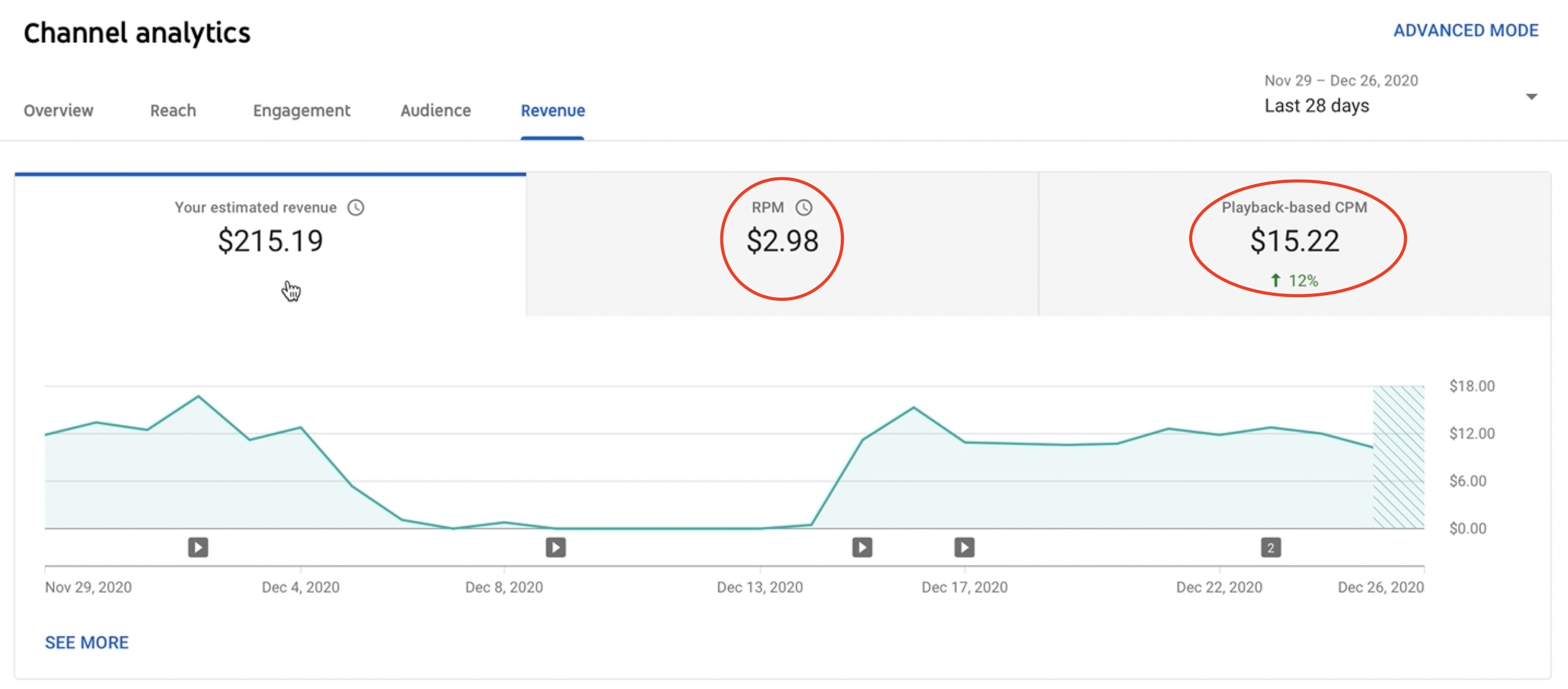 On the next picture you can see my earning from YouTube from April till December, as well as the monetised views for the same period.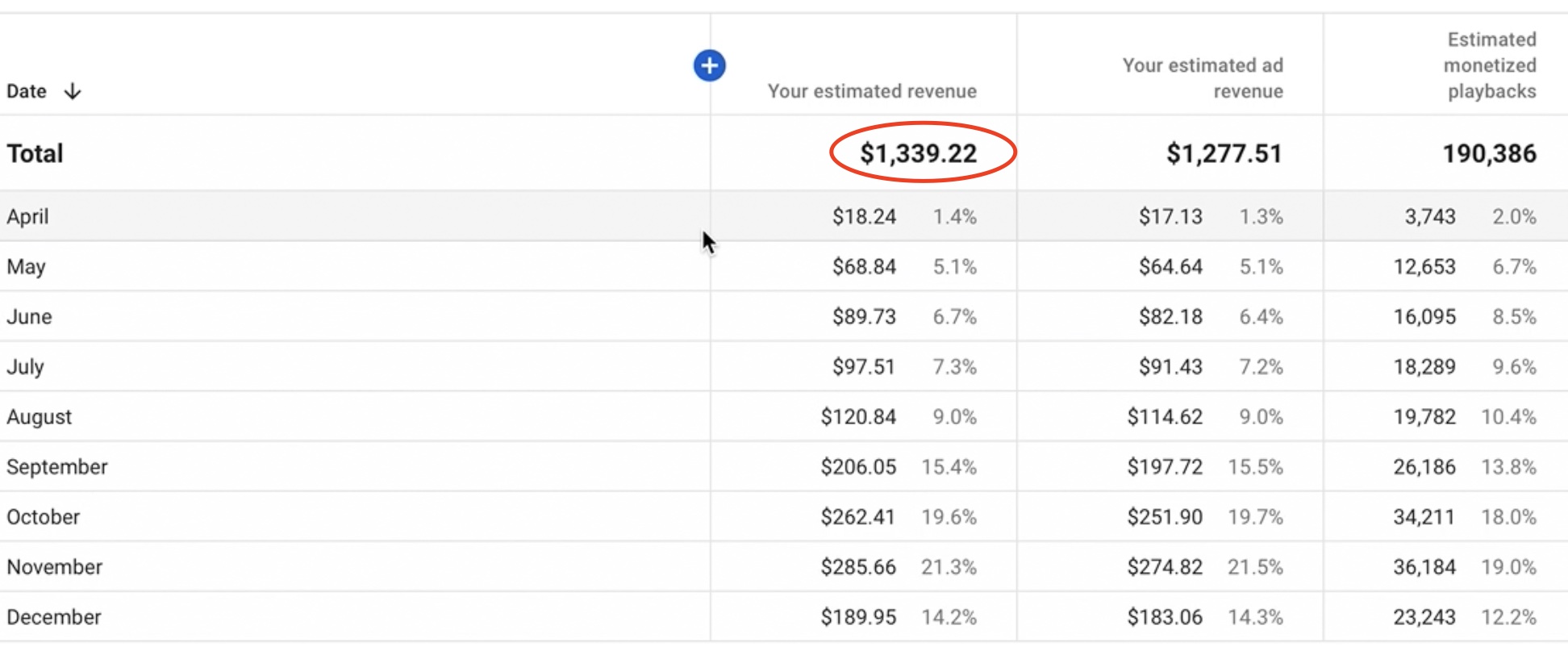 It seems that I earned 1339.22 US dollars for around 8 months. That means I make around $170 monthly on average before taxes from YouTube.
To be honest it is not very much considering the amount of work and the work hours that I put into my channel, but I will try to continue to do that no matter how much I'm earning.
Grateful for what I have
Don't get me wrong this article is not a complaint or show off or something like that. I'm just trying to be honest with you. I'm very grateful for what I have thanks to you and me together.
I just want to say don't let my stats or someone else's to stop you because they are too high or too low. If you are still hesitating whether to start a YouTube channel. Go for it, try it out and see by yourself if YouTube is your thing.
Just don't start a YouTube channel only for the money as you can see the money may come or may not come soon, they can be not much or they may not come at all.
Start it only if you enjoy doing it and you love helping, teaching or entertain other people.
Support my Work!
I really hope that you find this information useful and you now know more about what needs to be done to monetize a YouTube channel.
If you want to secure this blog existence you can become one of my supporters. You can see exactly how in this section of my site.
I can't thank enough to all wonderful guys that are supporting my work already – you are amazing!
Any other sort of engagement on this site and my YouTube channel does really help out a lot with the Google & YouTube algorithms, so make sure you hit the subscribe, as well as the Like and Bell buttons.
If you are just entering the Smart Home world you could also buy my digital product called: Smart Home – Getting Started Actionable Guide 👉 LINK
Also feel free to add me on Twitter by searching for @KPeyanski.  You can find me on my Discord server as well.
Stay safe and don't forget – Home Smart, But Not Hard!