With the latest SwitchBot Lock and SwitchBot Keypad, you can convert your door lock and make it Smart. But what exactly are these SwitchBot devices? What is the good and bad about them. Well, let's find out. 
What is SwitchBot Lock?
I will start with the SwitchBot Lock. The best part about it is that it does not require any modifications of your existing door or lock. As long as you have a thumb-turn lock you are good to go and this is the biggest upgrade that the SwitchBot Lock has to offer.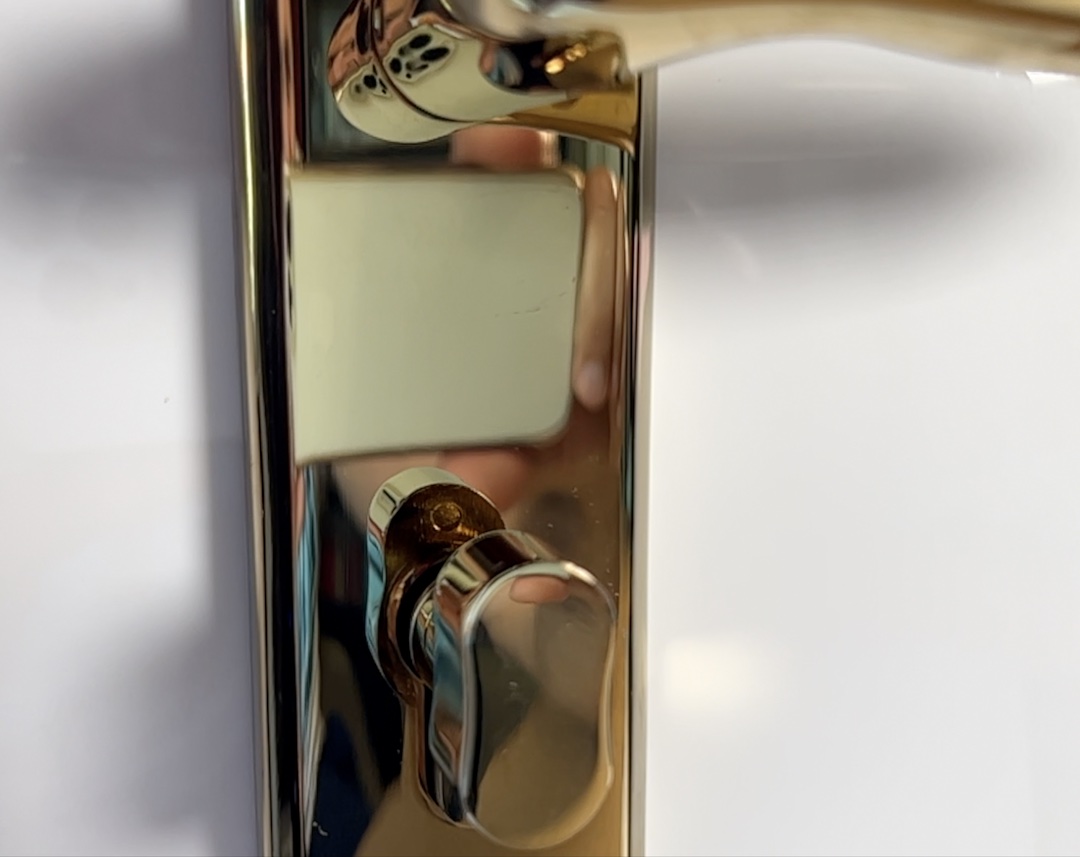 It does not need any refit on your current lock to transform it into a smart lock. All you have to do is to stick the SwitchBot Lock to your door using the 3M Double-sided adhesive tape and you are ready. The SwitchBot Lock has a 3 different thumb-turn adapters that controls your lock to either lock or unlock it.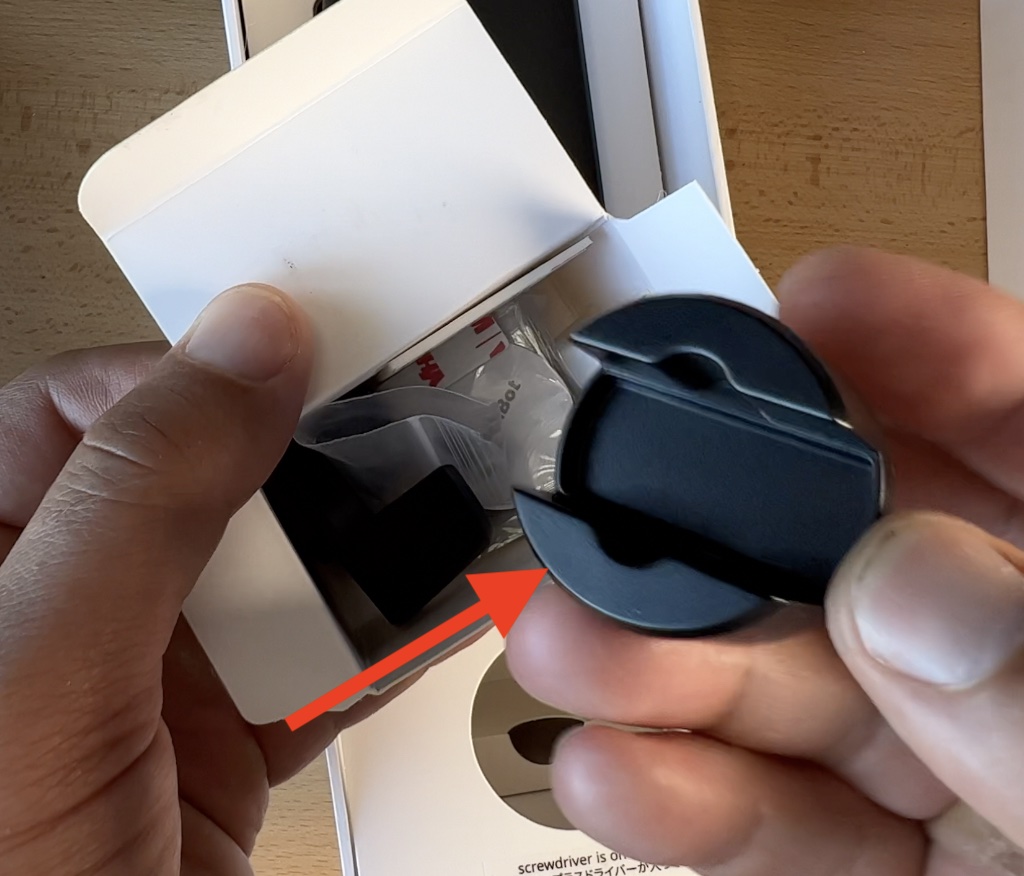 It is compatible with multiple kind of deadbolt locks so you don't have to worry and you just have to pick the right thumb-turn adapter. 
As a smart gadget, the SwitchBot Lock allows controlling it using your smartphone or your smart watch using the SwitchBot app locally when you are at home. To make the experience even smoother you can additionally add a SwitchBot Hub Mini in the whole picture, that is sold separately and after that, apart from the local control already available for you, you can start locking and unlocking your door from anywhere in the world or using any of the most popular Voice Assistants.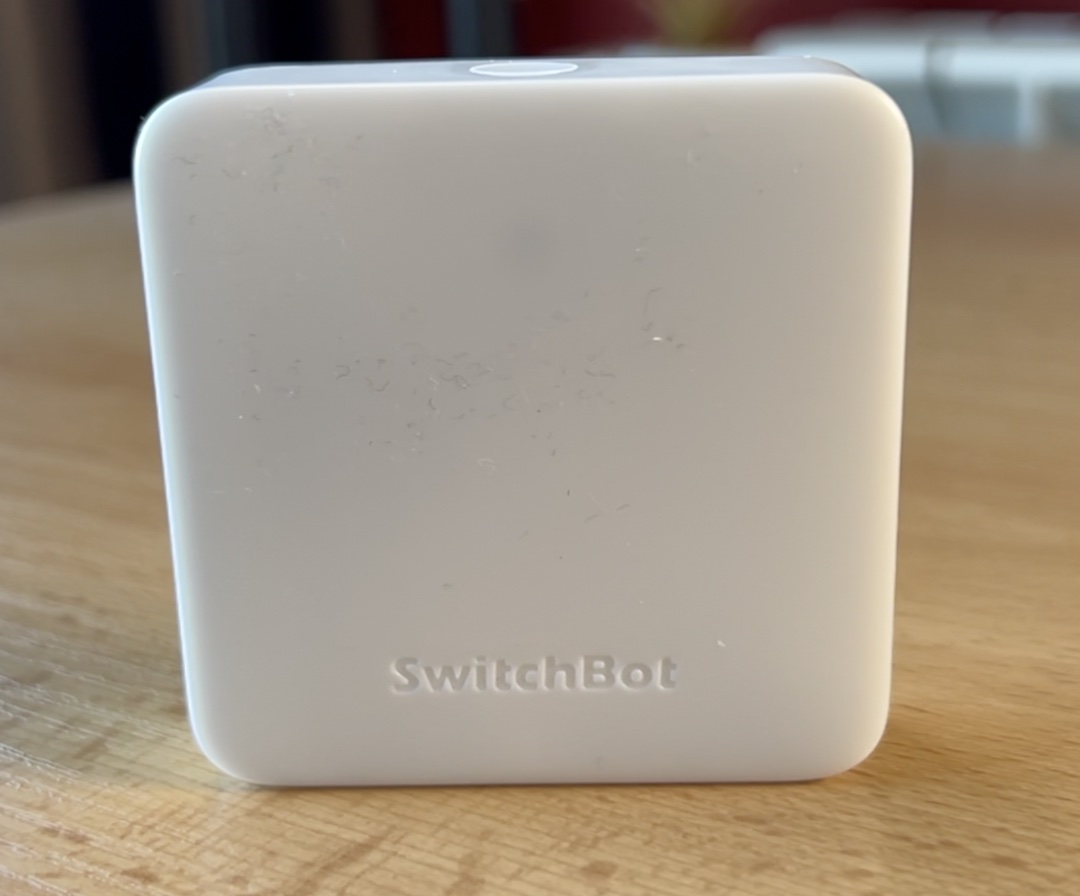 That is because, connecting the SwitchBot Lock to the SwitchBot Hub mini allows easy integration with Alexa, Google Assistant, Siri, IFTTT or SmartThings. One more local control option of the SwitchBot Lock is also worth mentioning. That is NFC tags, they even included one NFC SwitchBot Tag in the package for your further convenience, so you can start using this feature right away.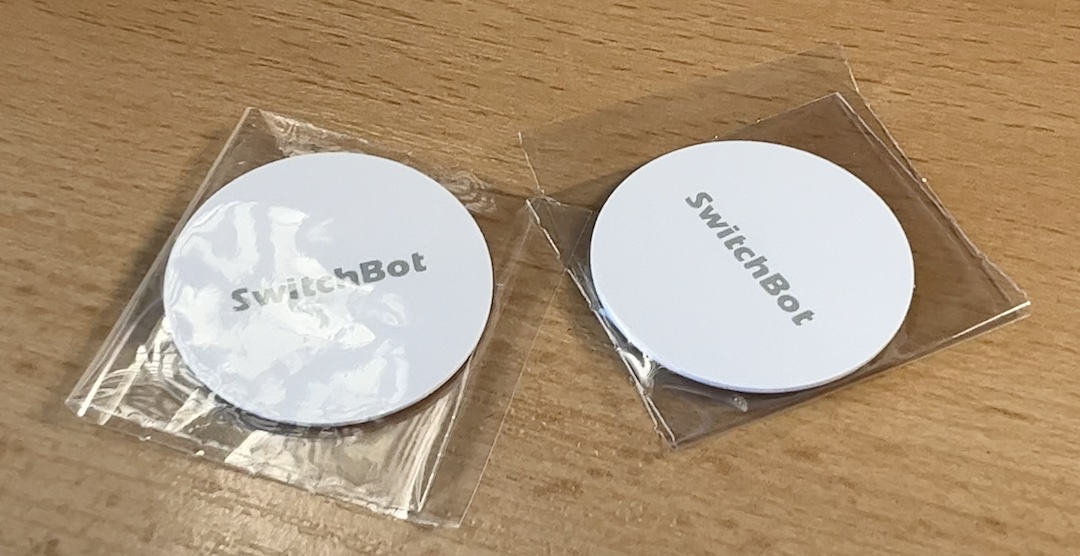 What is SwitchBot Keypad?
Interestingly, the SwitchBot Lock doesn't come alone or rather it shouldn't, it is evenly paired with a keypad that prides itself on being "a lock match made in heaven."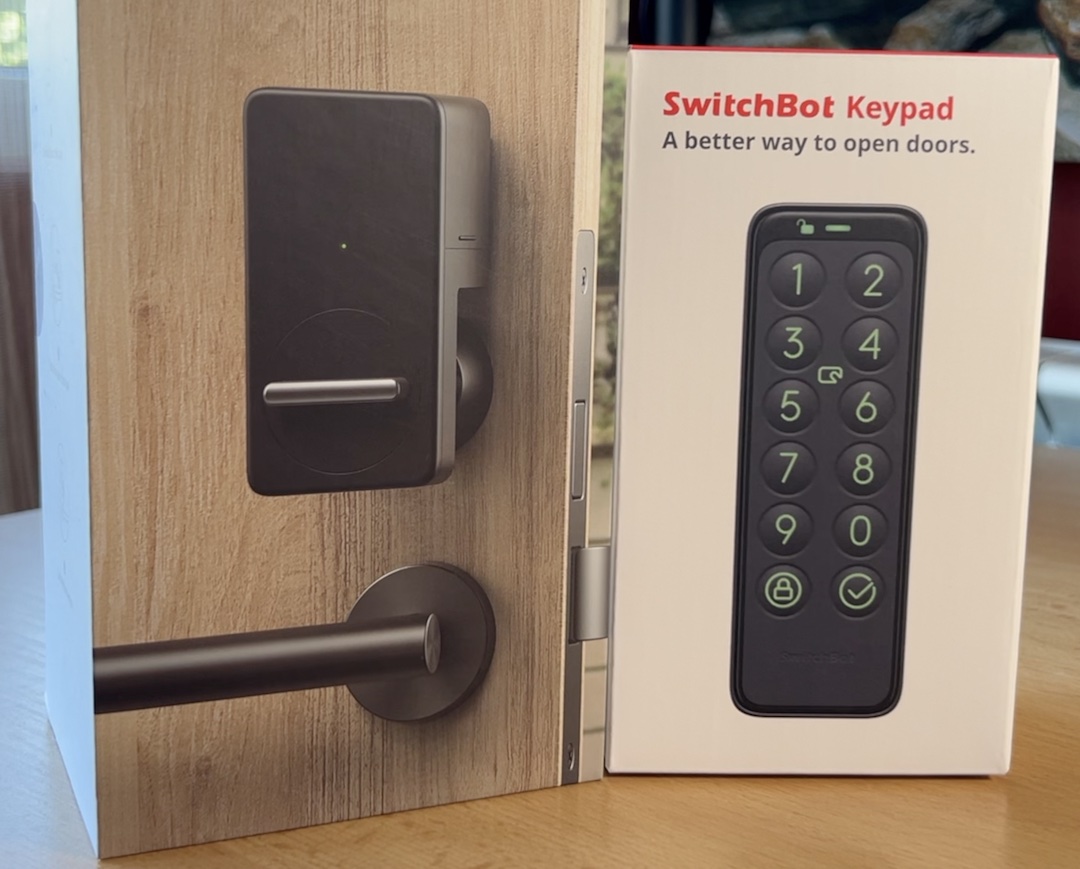 The SwitchBot keypad uses passcodes, NFC cards, to lock or unlock your door in seconds. There is also a model that have a fingerprint identification sensor, but mine model is not having it. 
The Keypad can be used by very young or older people who are not tech-savvy, where I believe that all kids today are tech-savvy. The SwitchBot keypad offers several ways with which you can unlock your doors by using  permanent, temporary, one-time and emergency passcodes, as well as NFC cards and depending of the model  that you have a touch ID. With the inclusion of the keypad, you can wave goodbye to physical keys or even your smartphone. Because the SwitchBot Lock can be unlocked using just a password or the built-in fingerprint sensor. 
One great aspect of the keypad is that it can record up to 100 groups of passwords, and this means that your whole family can unlock the door using different passcode. You can easily set a temporary or one-time passcode that will work great for singular occasions. For instance, if you are expecting a friend to come over or a package delivery.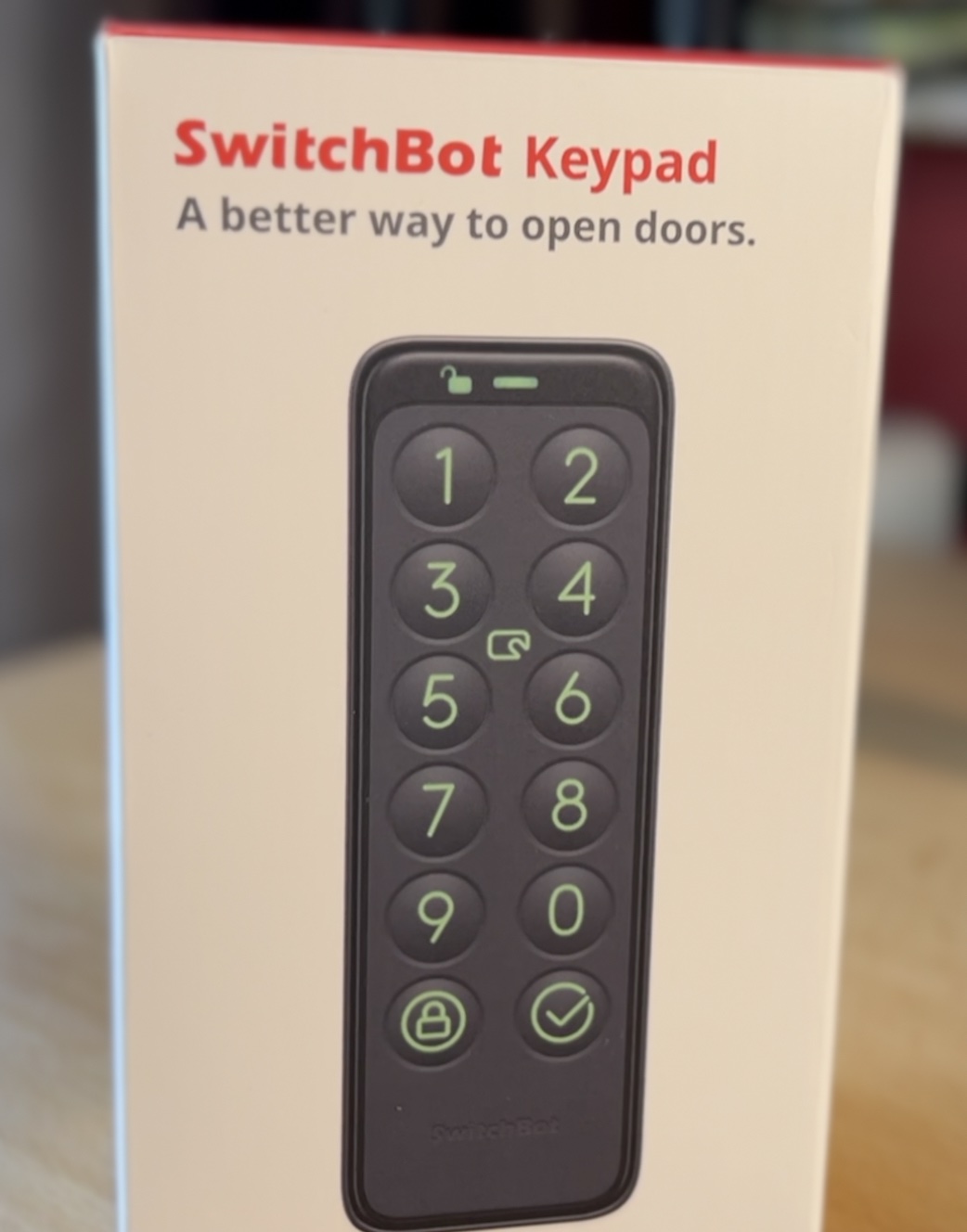 As a bonus feature, the SwitchBot keypad can help you hide your passcode, so that people around you who are watching you would not know your real password. You just have to Input a 20 random digits and your real passcode somewhere in the middle. This will ensure your privacy as nobody will be able to remember all of the 20 digits and their order.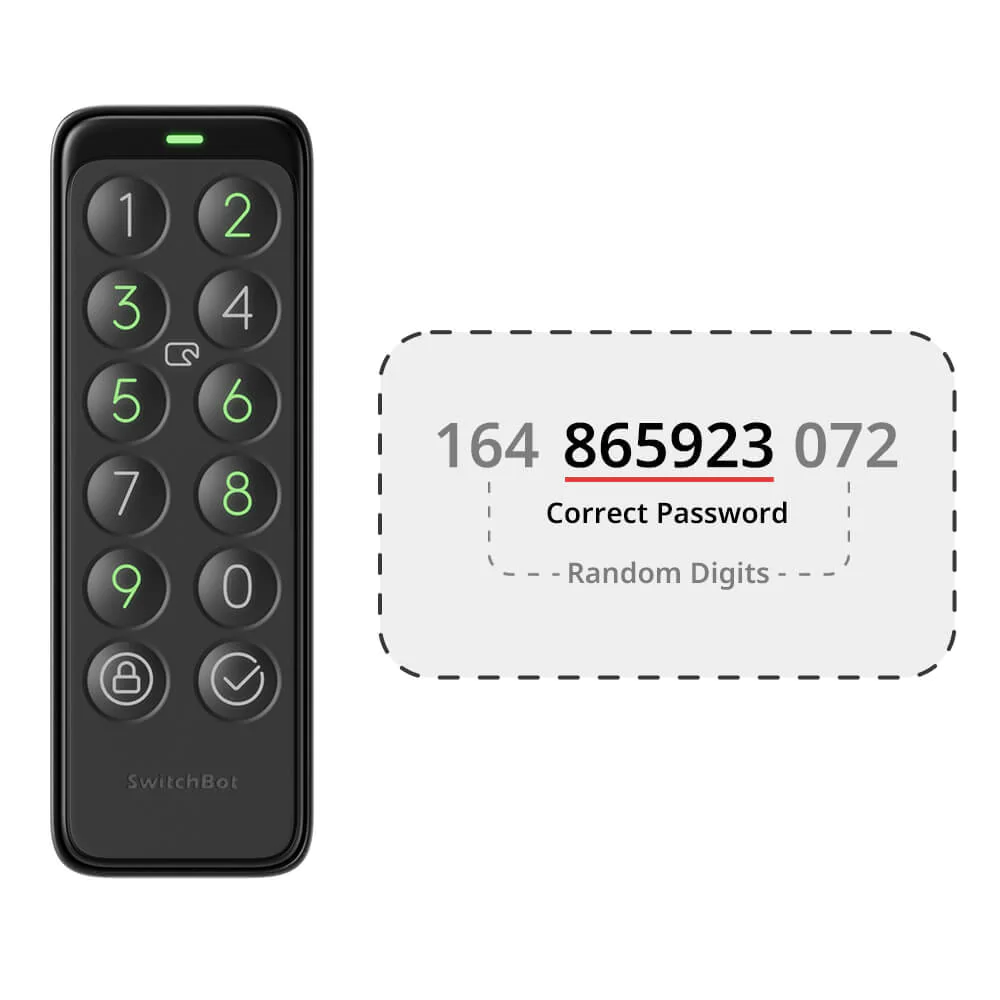 What are the SwitchBot Lock Cons?
So what is good and what is bad about the SwitchBot Lock in my humble opinion. First, I will start with the things that I didn't like. 
Lack of official SwitchBot Home Assistant integration. 
The main issue for me is the lack of native Home Assistant integration. Please, SwitchBot team, if you are watching this, I'm pretty sure that very few people care about the native IFTTT integration that you have. It is good that you have it, but you will make a lot more people happy if you develop a good SwitchBot Home Assistant integration. If you don't believe me, check the analytics.home-assistant.io website and see how many potential customers you will have if you make such Home Assistant SwitchBot integration. 

There are some efforts in this direction already from some enthusiasts and some SwitchBot devices are able to work with Home Assistant as you can see in these articles of mine: 
But I believe this will not be the case with the SwitchBot Lock and Keypad as the communication is heavily encrypted. So, the best option here will be an Official Home Assistant integration coming directly from SwitchBot team. That was the first cons of the SwitchBot Lock for me and it may not be a problem for you at all if you are not a Home Assistant user. 
SwitchBot Lock – for Indoor use only?
The second cons for me is that unlike the SwitchBot Keypad the SwitchBot Lock is for indoor use only. I would love to have the Smart Lock outdoors and I will even try to build some kind of a weather cover.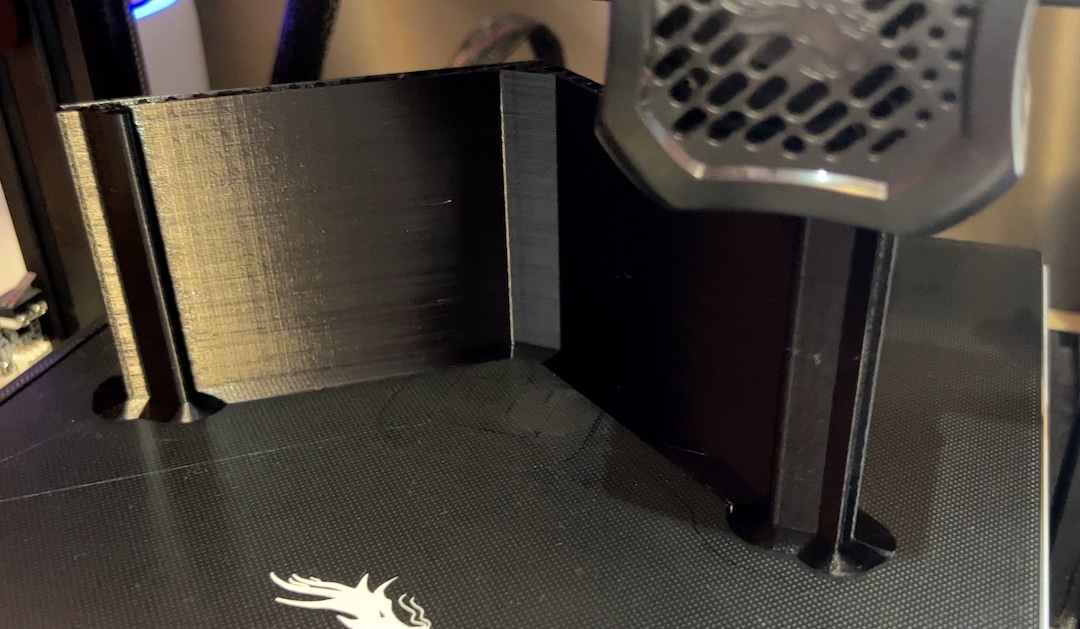 If I manage to do it and if it is working OK I will post some pictures here on my website. I'm pretty sure that the battery life will suffer during the winter, but I will share that info as well if I manage to mount the SwitchBot Lock outdoors.  
What are the SwitchBot Lock Pros?
Enough about the cons, let's talk about what I really like about the SwitchBot Lock and SwitchBot Keypad. I will start with SwitchBot Lock first:
Super Easy to Install
As I mentioned earlier, the smart lock and keypad are super simple to install, just peel off the cover paper covering the sticker, stick it to your door, and start using it.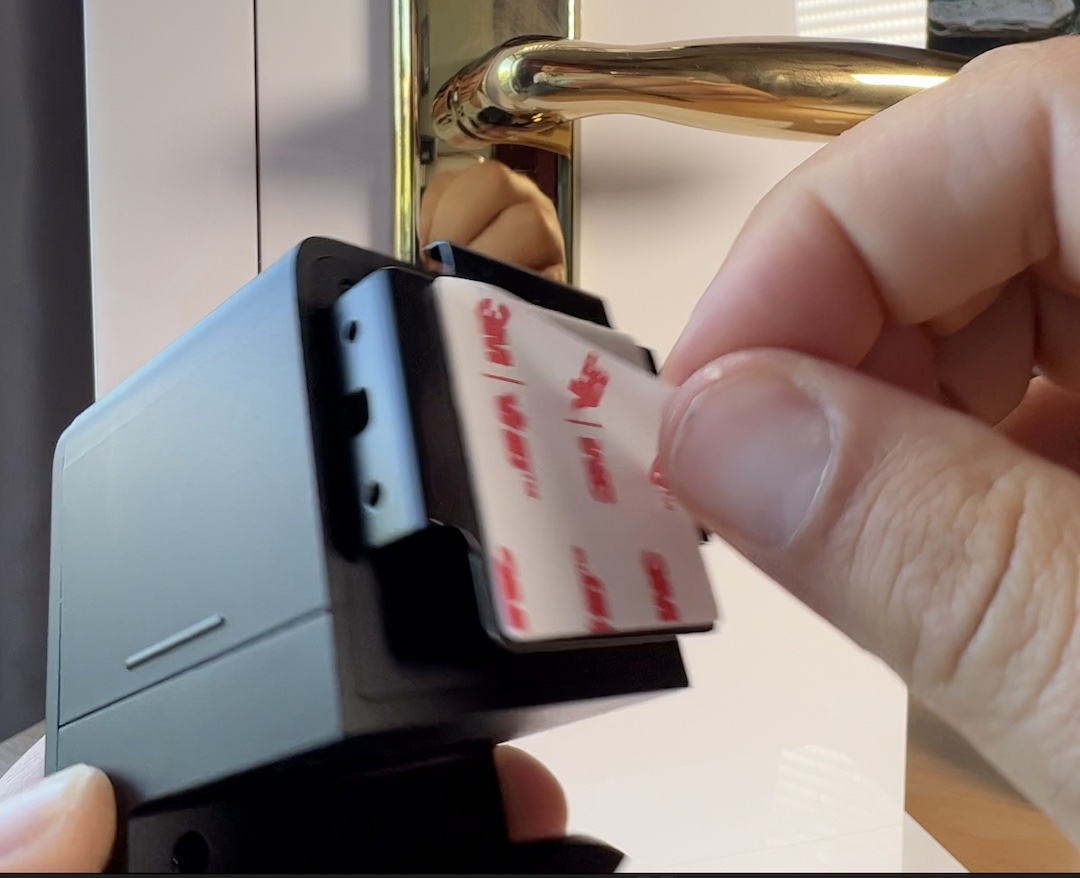 It's close to genius, I've never seen such gadget before and it so simple and at the same time so useful. It is not a coincidence that the SwitchBot Lock won a reddot award for this year – https://www.red-dot.org/project/switchbot-lock-57574 
Logs to see what happened at any time.
Once connected to your smartphone, you can go to the event logs to see when the SwitchBot Lock has been used. This allows you to check what happened in the past on days when you are not sure if you locked the door or not and if something happened on that particular day.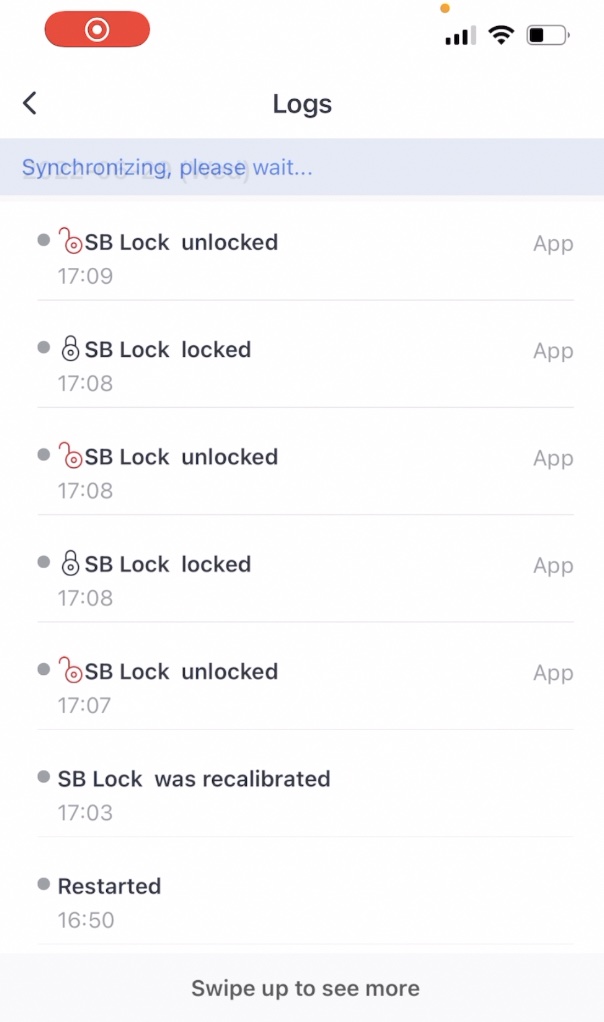 Voice controlled with security in mind
Another great aspect about this SwitchBot smart lock is that it can be voice-controlled. You don't always have to use your smartphone or your smart watch to control it.
For example:
Locking the lock with Alexa is done as usual, you just have to say: Alexa, lock the name_of_your_device.
But unlocking is a little bit complicated, due to some security reasons. First, you have to activate unlocking form Alexa app and to set a 4 digit pins. After that if you say Alexa, unlock the name_of_your_device. The Alexa will say ok, but what is you PIN. If you say it right, only then the lock will be unlocked. Which is more then OK and I love this extra layer of security. At the end of the day everyone can activate your Alexa and unlock your doors otherwise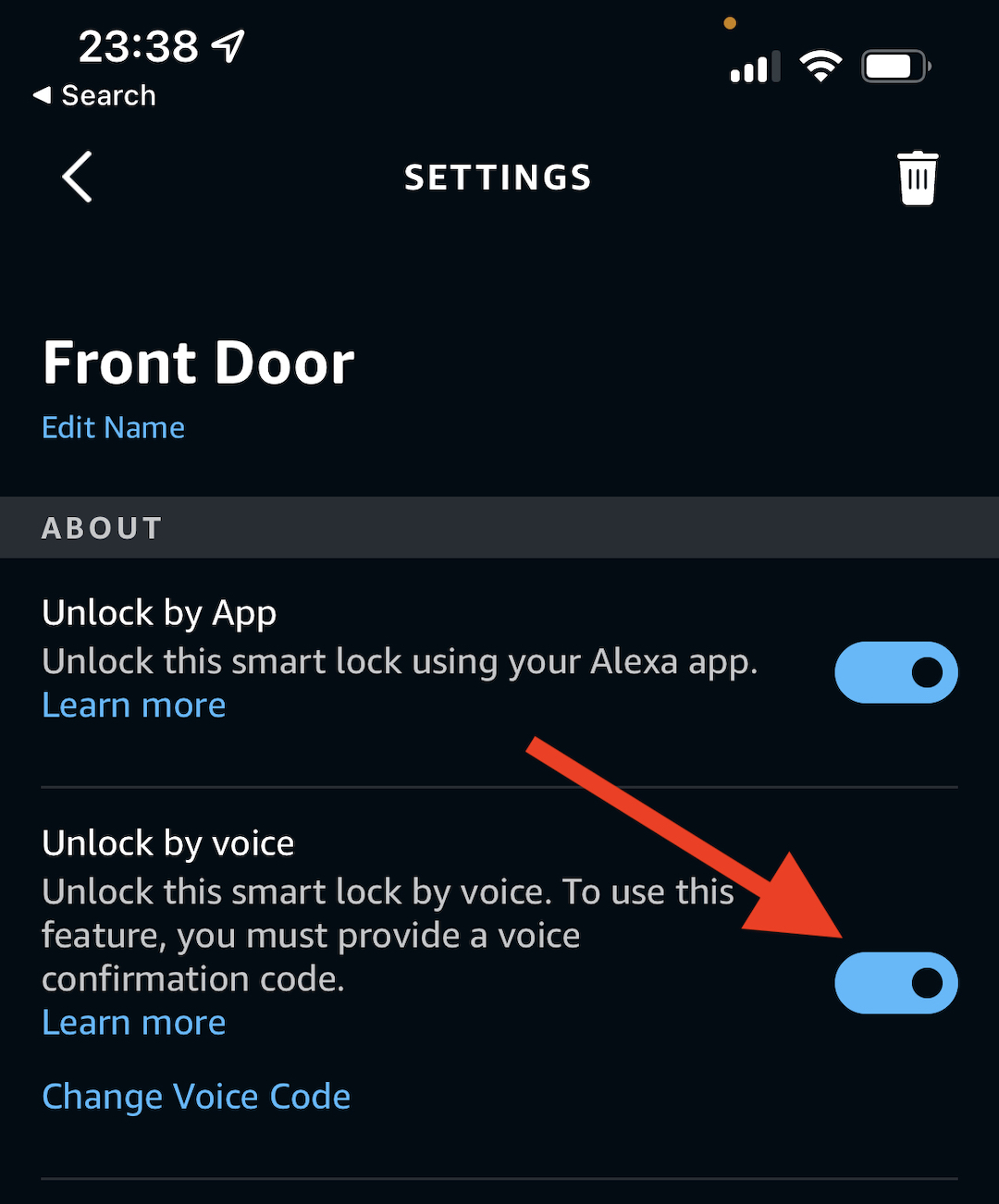 Battery
Next, is a low battery notifications to remind you when it's time to charge the batteries. It may not seems like a big deal to you, but it is a nice feature comparing it to an old Schlage Z-Wave smart lock that I have which actually lack such a functionality.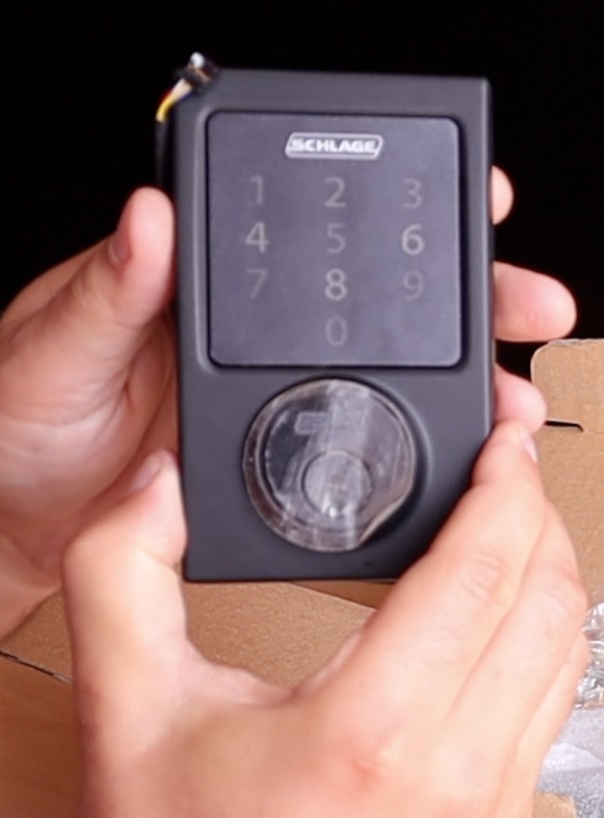 Speaking of batteries, the SwitchBot Smart Lock battery can lasts for up to 6 months if you use the SwitchBot Lock on an average of 10 times per day. 
Inside the smart lock is a high-quality motor with a long service life that supports up to 50,000 lock cycles, which allows you to use it for around 10 years. 
Quick Question?
For some of you – 6 months battery life and 10 years of usage is very good, for some of you it is not that is why it is having + and – here. Please share your thoughts in the comments as it can become a quite interesting discussion. 
What are the SwitchBot Keypad Pros?
The above pros was for the SwitchBot Lock. Here are also some SwitchBot Keypad features that I liked:
Passwords are stored locally
The keypad has a local storage that helps you store all your passwords and fingerprints if you have such sensor. This way your secrets are not uploaded to the Cloud and everything stays local and private, reducing the risk of hacks and leaks. 
SwitchBot Keypad is weather proofed 
Another thing that makes the SwitchBot keypad great is that it is IP65 waterproof that means it is protected from all weather conditions. It also lights up when it gets dark, making it easy for you to see the numbers clearly during the night. Also the SwitchBot keypad comes with a long-lasting battery that can work for up to 2 years. 
Encryption
And another one, the SwitchBot Lock and Keypad are using bank-grade security encryption that keeps them safe against intrusion. 
Do you want to buy the same?
The SwitchBot Lock and SwitchBot Keypad are completely reliable and they offers a better and safer way to protect your home and make it even smarter. If you like what you saw so far and you want to get a SwitchBot Lock and Keypad for your home, be sure to check out the affiliate links below to get yours. 
SwitchBot are often make some flash deals so check them regularly if you want to get some discounts:
I hope you enjoyed this article and found it useful. Don't forget to subscribe for my newsletter, so you never miss an upload. 
I'm Kiril and I'm done writing. Bye!