Shelly, just released a new line of smart relays called Shelly Plus 1 & Shelly Plus 1PM which are improved versions of their best sellers relays until now.
But what actually are the differences and is the new Shelly Plus generation much better than the old one? If you are buying right now which smart relay should you choose? Are the new devices working well with Home Assistant?
Let's find out the answers.
What's new with Shelly Plus (Executive Summary)?
Shelly Plus 1 & Shelly Plus 1PM devices have different form factor very similar to the Shelly 1L (My Shelly 1L article). They are twice faster with twice more RAM and with more powerful radio. They have more protection and features, and they are more expensive compared to the original Shelly 1 & Shelly 1PM devices.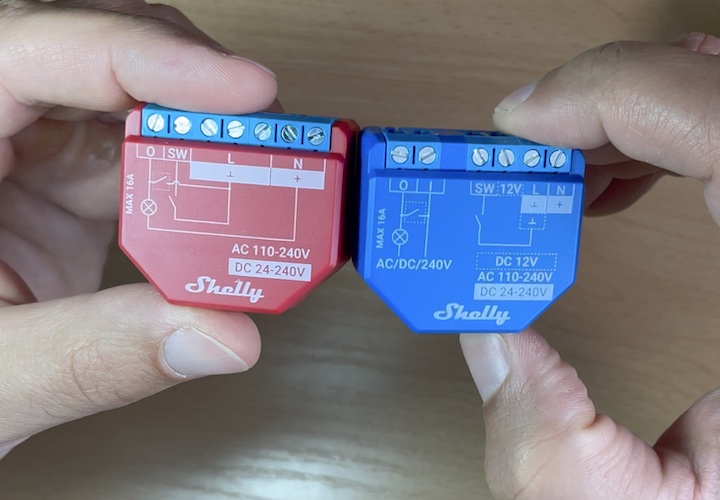 That was an executive summary, but let's check the details starting with Shelly Plus 1, then we will see the Shelly Plus 1PM and finally we will find out if the Home Assistant Shelly integration is possible and Best Buy summary.
What is Shelly Plus 1?
Shelly Plus 1 is a smart relay that can control wide range of home appliances and office equipment like lights, power lines, heating radiators, air conditioners and so on from anywhere with Wi-Fi operated switch and with Bluetooth connection.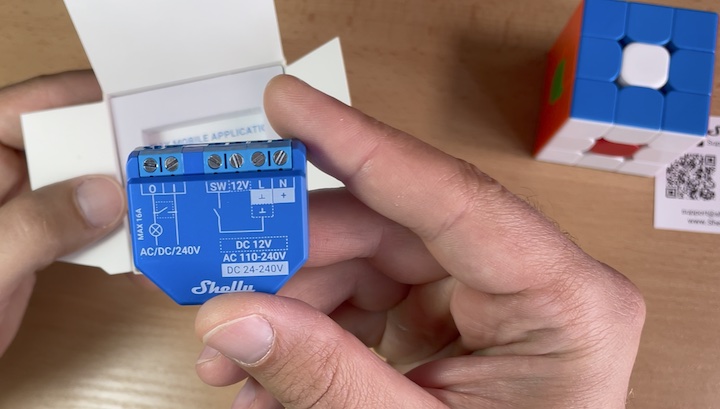 The Shelly Plus 1 can be controlled from the Cloud, only locally, or from the Cloud and locally at the same time. No additional HUB is required, it has fast ESP32 processor with Bluetooth, over-temperature protection, Dry Contacts & Low voltage support.
Shelly Plus 1 wiring 
You can wire the relay with 110-240V AC, 24-240V DC & 12V DC and these are the official diagrams that Shelly provides.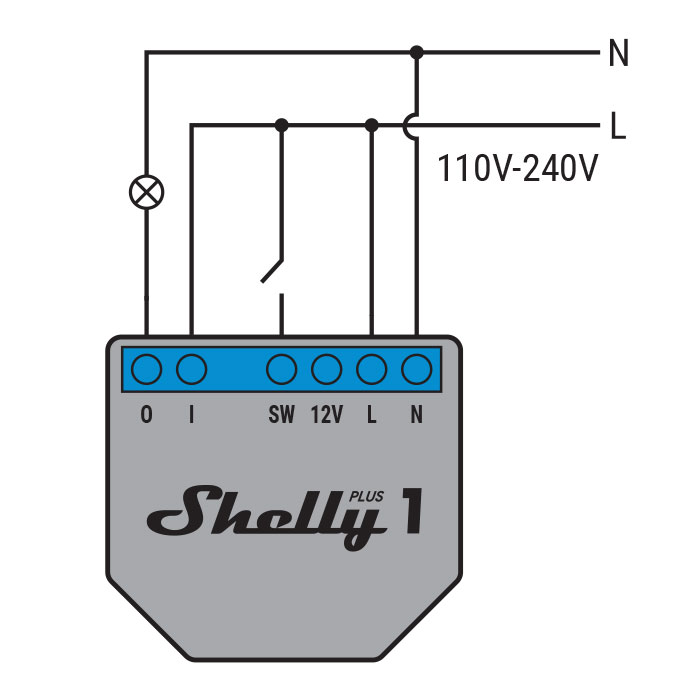 But let's actually wire the Shelly Plus 1 with one of the possible ways and then we will compare it to it's father, or older brother Shelly 1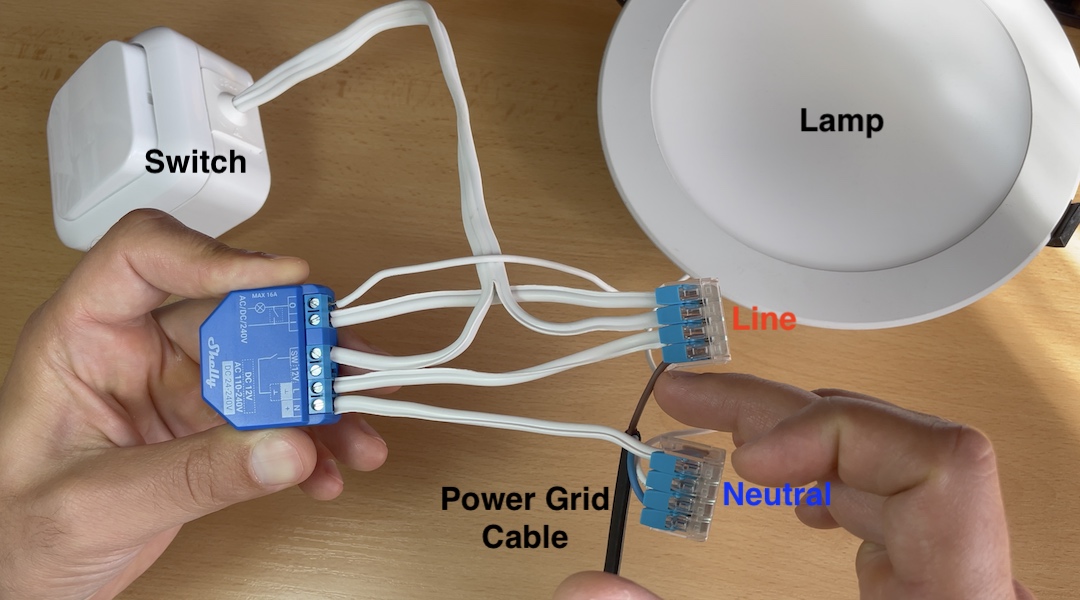 Shelly Plus 1 vs Shelly 1 – Technical comparison
That was the Shelly Plus 1 wiring. Now, let's compare the Shelly Plus 1 (new device) to Shelly 1 (old device) – there is one little picture, sort of before and after. This picture says it all, let's check it out.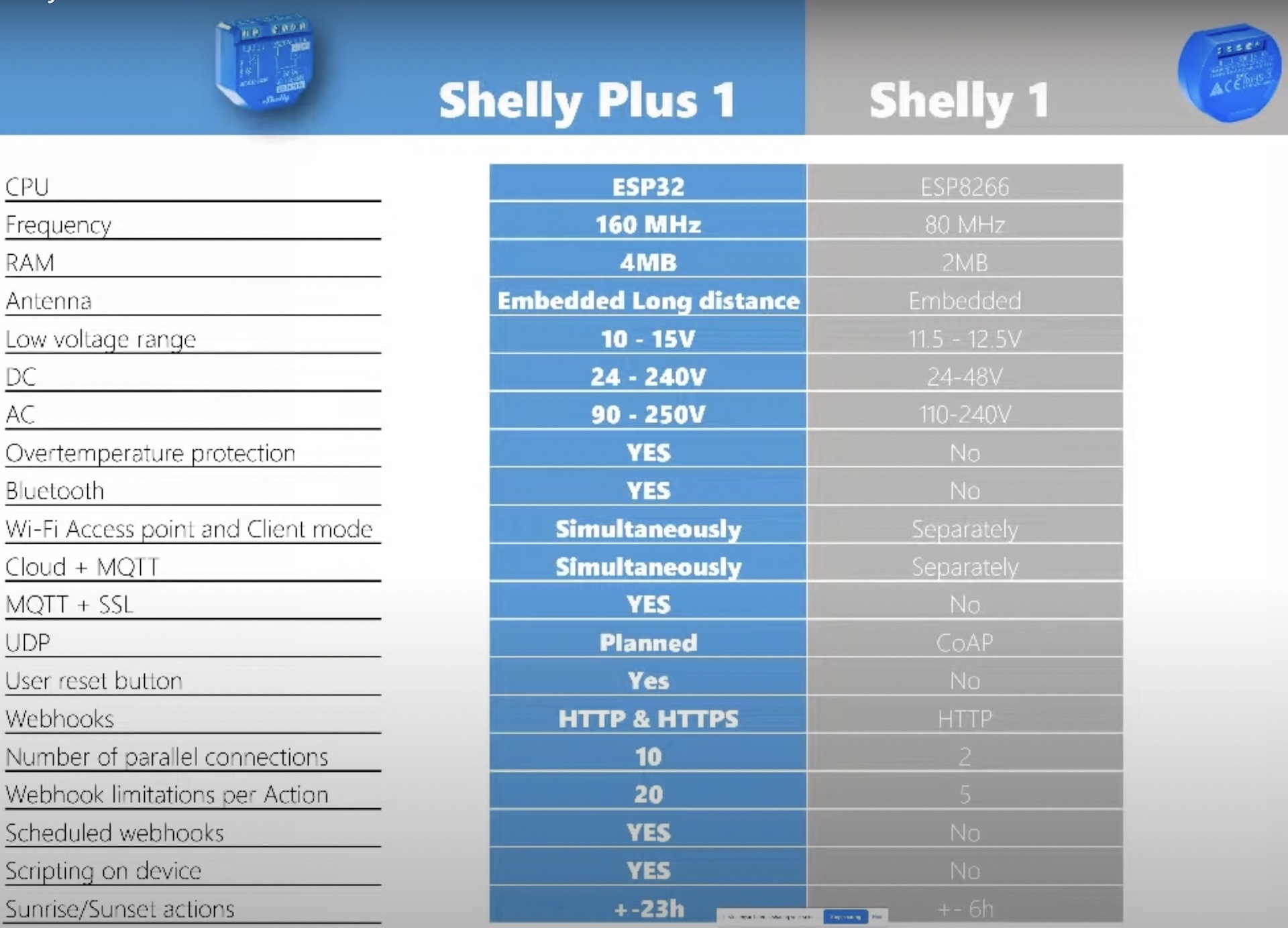 Shelly Plus 1 vs Shelly 1 Price comparison
Price-wise, the older Shelly 1 is exactly 2 euros cheaper than the newest Shelly Plus 1.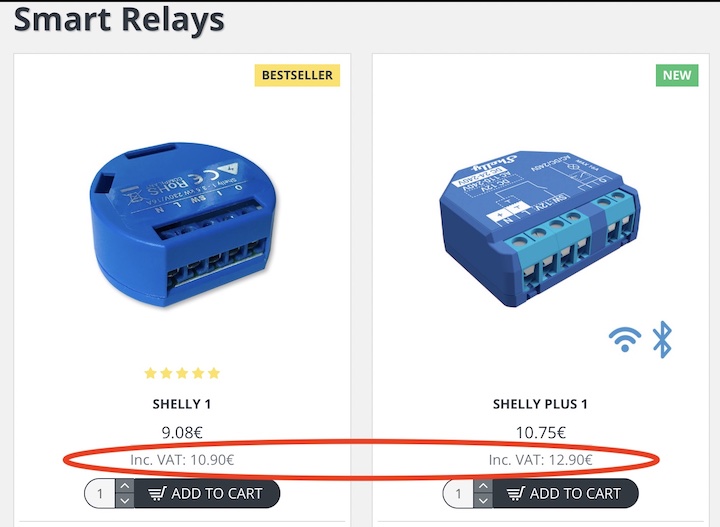 I will show you the Home Assistant Shelly Plus devices integration after the Shelly Plus 1PM review. So let's begin with Shelly Plus 1PM:
What is Shelly Plus 1PM?
Again Shelly Plus 1PM is a smart relay that can control wide range of home appliances. It has the same ESP32 processor with Bluetooth as the Shelly Plus 1 that is twice faster than the previous generation.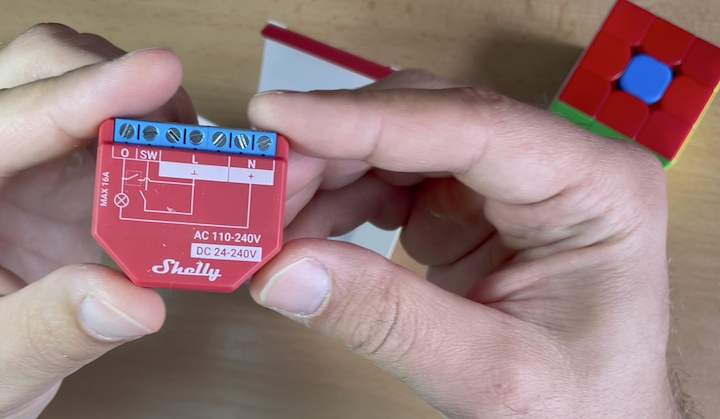 But unlike Shelly Plus 1, the Shelly Plus 1PM does not support Dry Contacts and 12V DC, instead it have embedded Power Metering this is where the PM in the name comes from.
Be careful here, apart from the built-in over-temperature (same with the Shelly Plus 1) Shelly Plus 1PM have also Overpower & Over-voltage protection. That means, if you want safety & protection this is your device!
Shelly Plus 1PM wiring 
Now let's see how to wire Shelly Plus 1PM and then I'm going to compare it to the Previous generation device Shelly 1PM. Below are the official diagrams that comes from Shelly.
And this below is a picture of how I manage to wire my Shelly Plus 1PM device.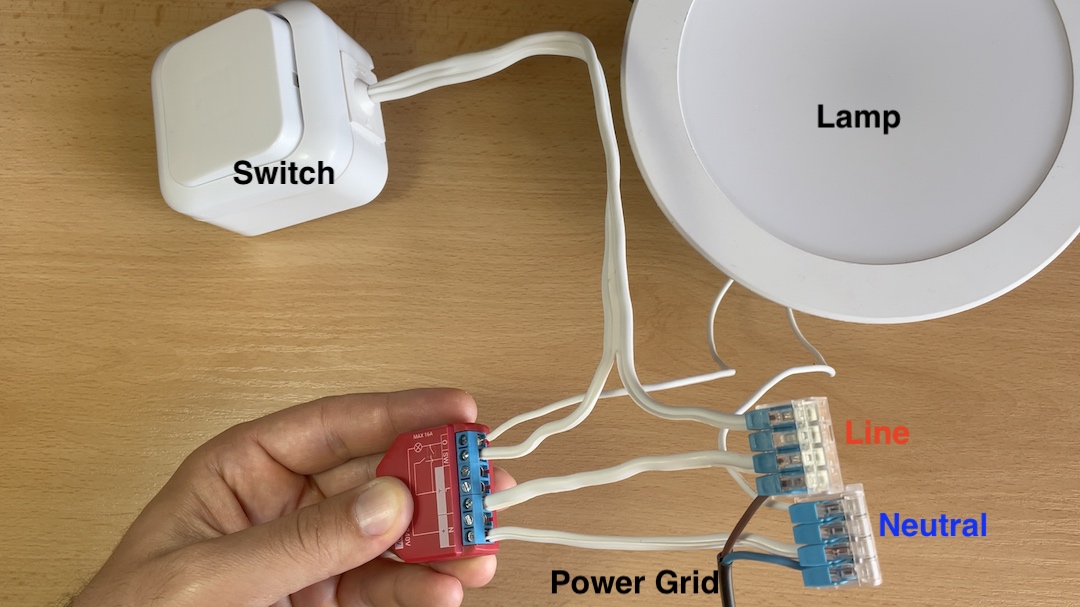 Shelly Plus 1PM vs Shelly 1PM Technical comparison
For the Shelly Plus 1PM and Shelly 1PM comparison – I will use picture again, because as they say – one picture means a 1000 words.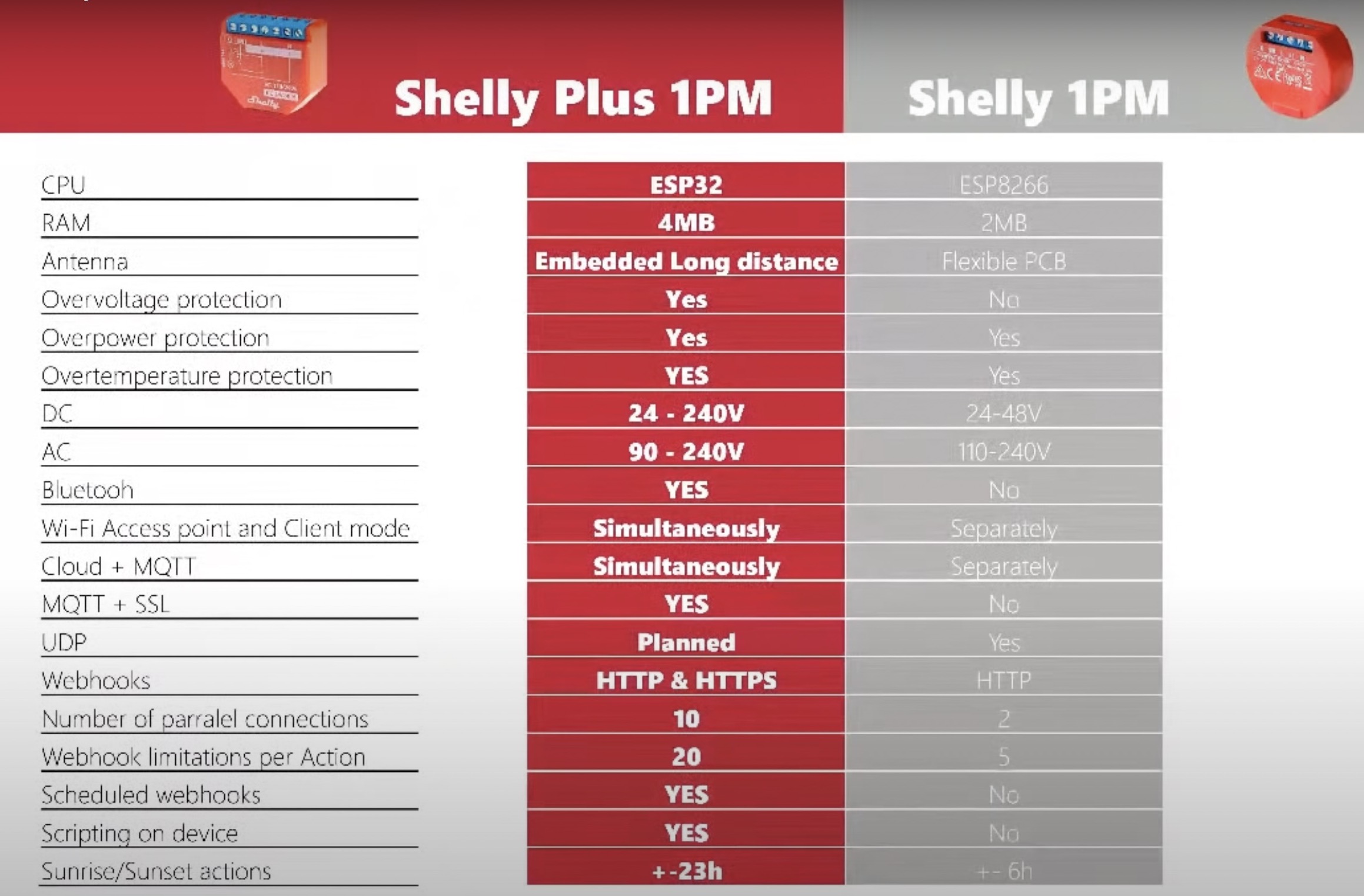 Shelly Plus 1PM vs Shelly 1PM Price comparison
The older Shelly 1PM is less than 1 Euro cheaper than the newest Shelly Plus 1PM. That makes the old Shelly 1PM totally useless in my eyes! Maybe, I'm wrong with that conclusion, so let me know what do you think in the comments bellow – Is Shelly Plus 1 PM makes the Shelly 1PM useless?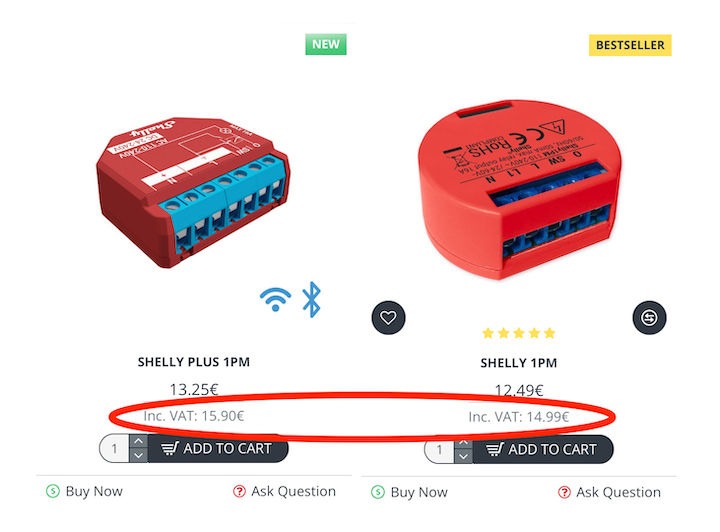 Incredible offer valid only now (joke)
If someone thinks otherwise than the above statement – I have reserve of 4 Shelly 1PM devices left in my closet, I could swap them for the newest Shelly Plus 1PM + 5 euro from my side are you in?
Is Home Assistant Shelly Plus Integration possible?
I will share what I like and what I don't like as well as the my best buy recommendation after we see the Home Assistant and Shelly Plus devices integration. So let's start with the current situation of Home Assistant & Shelly Plus devices:
At the time of writing this article, the only possible way for Home Assistant Shelly Plus integration is to use the MQTT protocol which can be enabled in the Shelly Plus devices Web interface.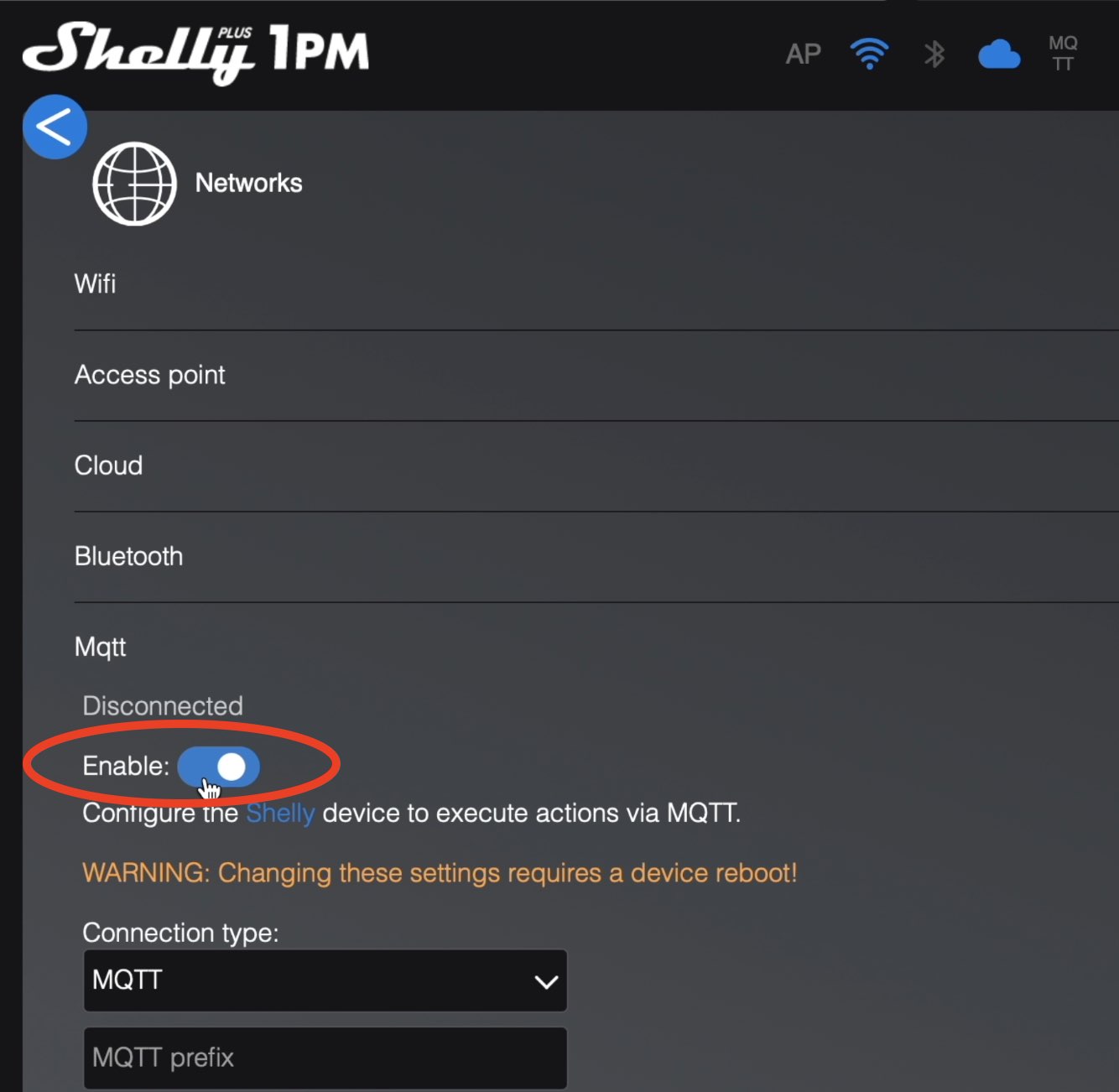 Of course, you will need a MQTT Broker/server. If you need more info about that topic you can always check my MQTT article – HERE.
However, I've heard many times that the Shelly Team is working actively on the new Home Assistant Shelly integration and we can expect an update very soon. Probably as early as the next release of the Home Assistant (which happens in the beginning of every month).
I will watch this topic very closely and will issue an update in some form. So make sure to follow my work if you are interested in this as well.
Anyway, the New Shelly Plus devices and Home Assistant integration is whole another topic if we go into the details, so let me know are you interested in such article in the comments.
What Shelly Plus devices are adding on top?
Every Shelly smart relays have a built-in MQTT & Local API support, and they are natively supported by a wide range of Automation Platforms and Hubs.
What the Shelly Plus 1 & Shelly Plus 1PM devices are adding on top is:
WSS support,
TLS with custom certificates,
Shelly Plus devices allow scripting using NJS JavaScript Interpreter,
Built-in Over-temperature, Over-voltage (only in Shelly Plus 1PM), Overpower protection (only in Shelly Plus 1PM)
ESP32 processor with Bluetooth
Twice more RAM
Simultaneous Cloud + MQTT connectivity
and more… (no point to list them again just check the comparison pictures above)
What I don't like in the Shelly Plus devices?
All of this until now I liked a lot, but what I don't like about the new Shelly relays is the price. I really, really don't like it! Shelly relays are one of the most expensive smart relays on the market.
The real problem here is that Shelly don't have a real competition as no other brand offers the same features as the Shelly does. So, I wish for the future either to have at least one more as strong competitor on the market or a voluntary price correction of the Shelly products.
My General Smart Relay Recommendation
Despite the price, my honest opinion and what I'm going to do from now on is the following:
If I don't need a low voltage relay I will always buy Shelly Plus 1PM! Simply because this device have built-in over-temperature Overpower, & over-voltage protection as well as power metering. Also the price difference with the previous generation is negligibly small.
So, Shelly Plus 1PM is my general recommendation if you can handle the price!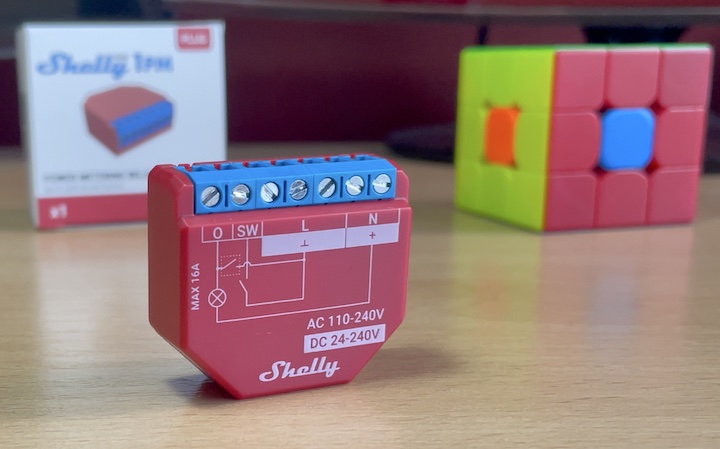 My Budget Smart Relay Recommendation 
On the other hand if your budget is really tight go with the original Shelly 1 which is still a great device or even better, buy a Sonoff Basic and either use SonoffLAN (will my article about it) add-on or flash it with custom firmware like ESPHome or Tasmota (will open my article about it).
Here is a link where you can check the current price of:
Sonoff Basic Smart Relay (Amazon Affiliate Link) – https://amzn.to/3zML9he
Where to buy Shelly Devices?
If you want to support my work and you want to buy some Shellies you can use the affiliate links below:
That way I will receive small commission of your purchase with no additional cost for you. More ways to support me can be found in my support section. Thanks!
Outro
I have accumulated quite a bit collection of Shelly article and reviews that I will link them right here – LINK If you want to check them out. Of course If you want to see something other than Shelly I have that as well in my Blog section
Don't forget to subscribe for my YouTube channel and ding that notification bell, so you will be first to know when I release a new video.
Join my Discord and follow me on Twitter, stay safe and remember – Home Smart, But Not Hard!
I'm Kiril and I'm done writing.