Why Home Assistant? You can make your Home Smart using thousands of different devices and you have the freedom to choose between hundreds of Smart Home hubs & voice assistants, but here are my TOP 7 reasons why you have to choose Home Assistant as your main Smart Home Hub.
Without further ado, I will start this ranking that will have no particular order as most of the things inside are of equal importance. 
So, reason number 7 why you should choose Home Assistant is the hardware.
Why Home Assistant – Reason 7 (Hardware)
Home Assistant can be started on top on many, many different devices with wide range of hardware parameters starting from a single board computers like Raspberry Pi to powerful enterprise servers and everything between.
As example, I know a guy who wants to control only few things, some smart lights and few smart switches and he is using Home Assistant installed on an old and cheap Raspberry Pi 2 device (this device is released in 2014), but he is completely happy with the results.
On the other end, I have a friend that is running Home Assistant on a high end computer, with one of the latest Intel Processors with a lot of RAM some fast SSDs and additional large storage pool. He is using Home Assistant as media server and kind of NVR as he have several cameras connected and a Blue Iris software.
Both scenarios are perfectly fine, as you can start Home Assistant using Virtual Machines, Docker containers, Python virtual environment or you can burn a Home Assistant image on a bootable storage and start it from there. If all of that sounds too complicated for you, you can always buy a ready to use device like Home Assistant Blue or Home Assistant Yellow which are plug and play devices just like Samsung SmartThings Hub for example.
However, If you want to clear the fog around different ways of installing Home Assistant I recommend to watch my Home Assistant Webinar which is absolutely FREE of charge – https://automatelike.pro/webinar
The main point here and the main advantage against other smart home hubs is that you can use Home Assistant on wide variety of hardware giving you the freedom to choose what suits you best in terms of cost and performance. 
Why Home Assistant – Reason 6 (Integrations)
Next reason to choose Home Assistant is a big one and it is getting bigger with every new Home Assistant release. Namely, the reason is the huge number of available Home Assistant integrations. This number is impressive, at the time of writing this article you can choose between almost two thousand ready to be used integrations.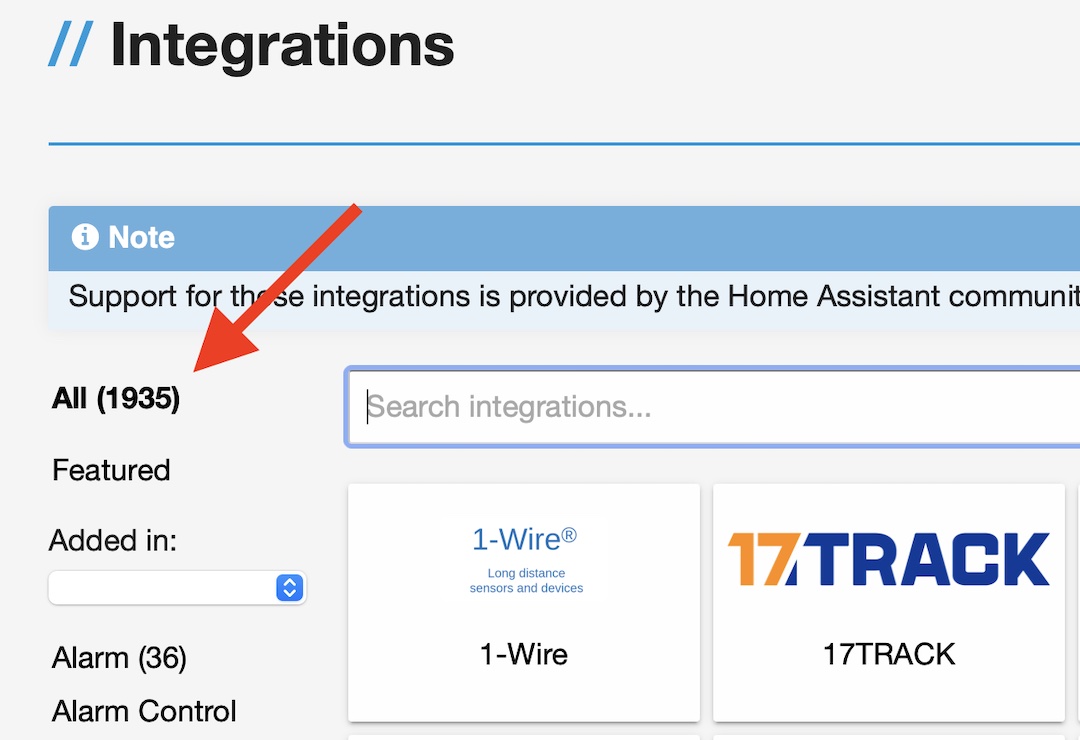 That means there are almost two thousand different domains or brands that are supported by the Home Assistant. Every integration can help you add tens or even hundreds of different devices that share something in common. As example, they are from the same brand or they are using same technology, etc, etc.
In other words, if you have some kind of smart home device like a plug, a switch, a sensor, whatever actually… the biggest chance to integrate this device in your Smart Home is with Home Assistant, no Samsung SmartThings, no Hubitat, no Amazon Echo just Home Assistant.
What does this means? It means that with Home Assistant you can have many different devices from different brands that are using different technologies in one place. From this one place you can do some real home automations.
The alternative is not very pretty:
You either have to have all of your Smart Home devices from one and the same brand which can be very limiting and expensive and most of the time you will not be as agile and flexible as you wish.
Or the most common case lately, where you have several smart devices from several different brands and you have to use several different mobile apps to control them all. With no option to combine them in a scene or to create a really useful automations as there is no visibility between the different brands and different apps. That is because everyone is fighting for its own and don't care about the others. 
Why Home Assistant – Reason 5 (Updates)
So, let's fight for the next position in todays ranking – Why you should use Home Assistant reason number 5 is the Home Assistant regular updates.
The Home Assistant release schedule is very intensive and yet predictive. Every month there is a new Home Assistant release and because Home Assistant is an open source project and because of the many contributors these new releases are exciting. They add new features, they fix bugs, they add new integrations and so on and so forth.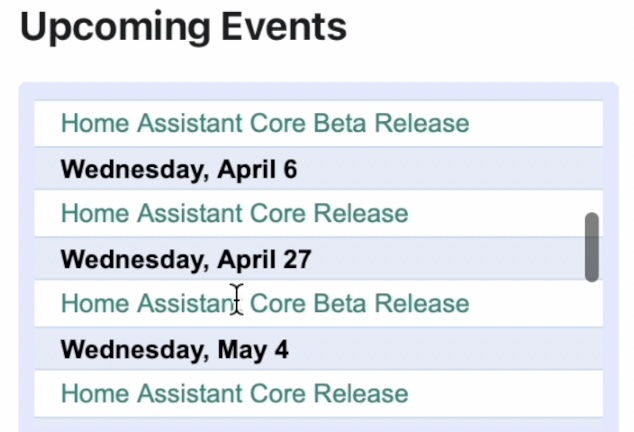 For example, during the one of the Home Assistant release a whole new section were added – the Energy section (check my article about it). In this new Energy section you can easily track and control your energy consumption, add different sources and many more things from just one place. You might now say yes, but these new releases can introduce new bugs and can break the already working stuff inside. Thankfully, the Home Assistant Backups are also superb.
Why Home Assistant – Reason 4 (Backups)
All of the stated above leads us to reason number 4 of why you should use Home Assistant and this reason is the Home Assistant Backups. You can make full or partial backups by using the native Home Assistant tools.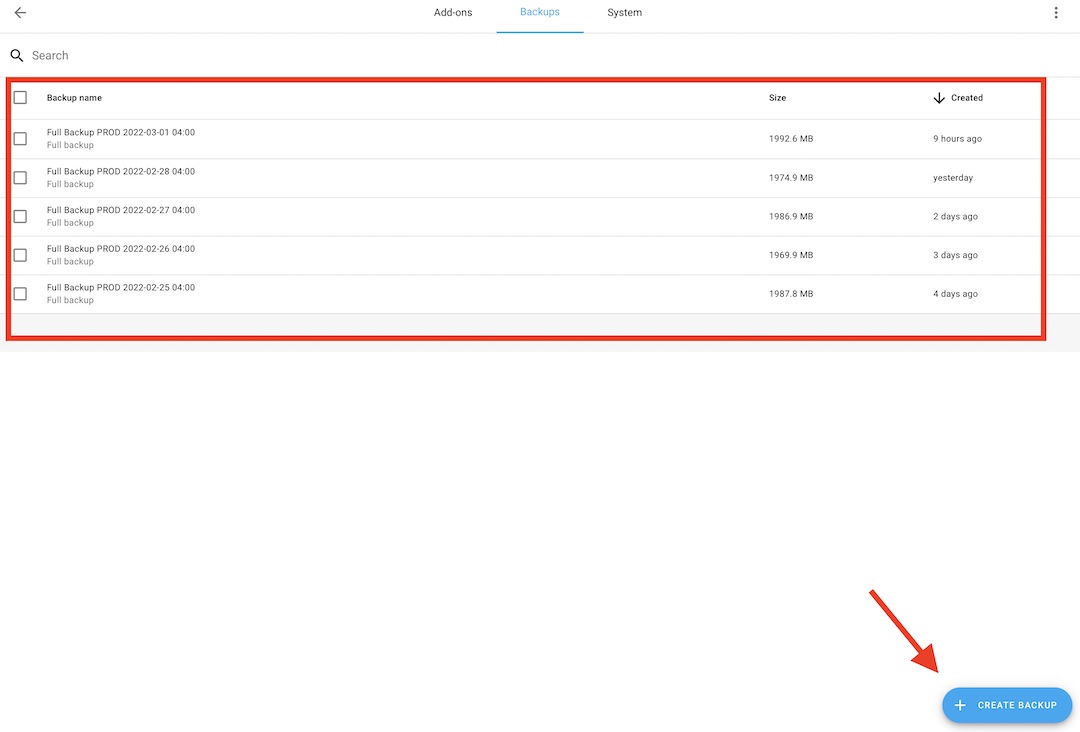 Full backups are like snapshots, you can restore them on any other existing or new Home Assistant installation and everything will be restored to the before backup state. To return you one step back that backup procedure is pretty useful before updating the Home Assistant.

That way, if anything happens after a Home Assistant update you can always go back by just restoring the backup.
Not to mention that you can easily automate the backups and even upload them somewhere locally or in the Cloud on a regular basis as I'm describing in this article of mine 👇
Why Home Assistant – Reason 3 (Companion App)
Moving to reason number 3! Why should you choose Home Assistant over anything else and this one is the Mobile App. Home Assistant have companion apps available for iOS and Android devices. They are actively developed and full of features like embedded device trackers and push notifications. Again I have articles about them that you can find below if you want more info:
These Home Assistant companion apps allowing you to control and monitor your Smart Home no matter where you are at the moment. To make the Home Assistant Companion app to work as expected you either have to allow secure HTTPS connection to your Home Assistant installation as described in this article.
Or you have to use the other option, to buy the official Nabu Casa Cloud subscription that Home Assistant offer.
Of course, instead of these things above you can always setup a VPN that will help you to access your Home network remotely. If you are wondering how to do that exactly, just search for "VPN" in my search bar or click here – https://peyanski.com/?s=vpn.
Why Home Assistant – Reason 2 (Add-ons)
Why should you use Home Assistant Reason number 2 is the Home Assistant add-ons. It is easily possible to add additional add-ons If you are using Home Assistant OS or Home Assistant Supervised installations, again more info on that topic can be found in my Home Assistant Webinar.
These Home Assistant add-ons are coming in a form of few click installable applications or images that further extend the Home Assistant functionalities. Some of the available add-ons in the add-on store are official and some are coming from the Home Assistant community, but it doesn't really matter as they all work great.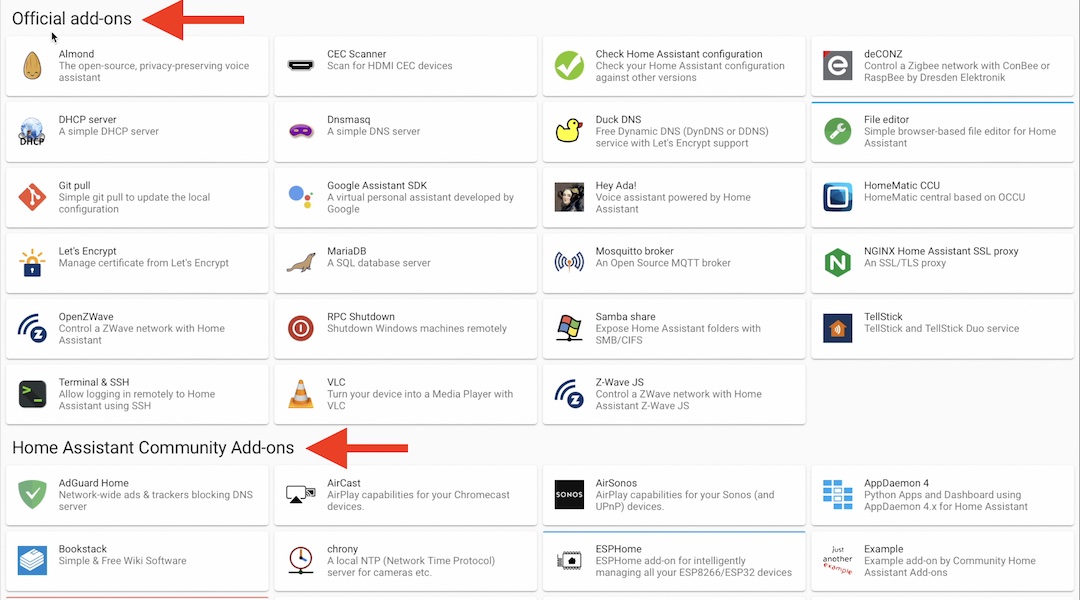 Additionally, you can add custom repositories and add even more add-ons. To do that go to: Configuration > Add-ons, Backups & Supervisor > Add-on Store > three dots menu (in the upper right corner) > Repositories.
Of course, doing so brings a bit of risk of breaking your installation if you are not sure what are you doing exactly.  
Why Home Assistant – Reason 1 (Customizations)
Before we continue to the Home Assistant drawbacks as there are such for sure – let's see what is the next and the final good reason to choose Home Assistant over anything else. And this reason is the available Home Assistant customizations.
Most probably, there are no equally looking Home Assistant installations out there, except if they are not coming from one and the same Backup 🤣. But anyways, you can customize the look and feel of the Home Assistant however you wish, you can set your own menus, own icons, own colours, own names, own themes and yes there is a dark theme in Home Assistant.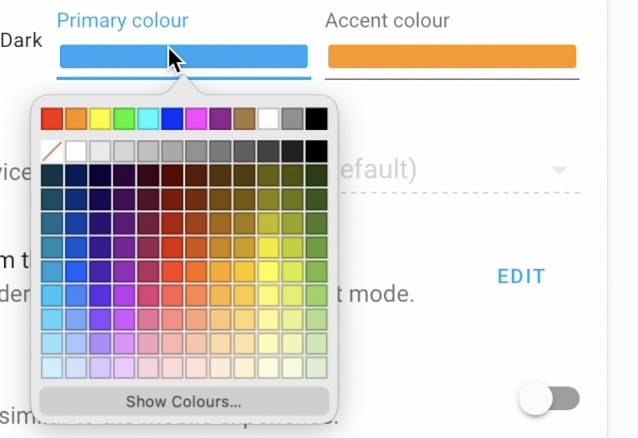 In few words you can customize everything. On top, you can install HACS or Home Assistant Community Store that is full of ready to use Themes, customizations and integrations. More about HACS can be seen in this article of mine
Home Assistant Drawbacks
Home Assistant learning curve
I have to admit that Home Assistant can have a steep learning curve and understanding everything about Home Assistant can be difficult, especially if you want to dive deep. But do not worry too much as the Home Assistant community is superb. Chances are that the questions you may have are already discussed somewhere or even better there is a video or article about them.
So, worry no more just continue watching & reading mine as well as my colleagues content about Smart Home & Home Automation and everything will come to the right place. 
Home Assistant ownership
Next concern that I want to share with you is not real at the moment (it is only a hypothesis), but at some point in the future Home Assistant can be somehow acquired by some big company and although this acquisition could be very beneficial for the Home Assistant authors it can have a negative effect on us, the end users. Maybe that future, nonexistent yet owner will try to "fix" some stuff in Home Assistant in an unpredictable way.
Truly hope that this will never happens and Home Assistant to stay as it is now as long as possible – free and open sourced!
Outro
Meanwhile, If you are a bit lost with the Smart Home words and abbreviations that I'm using during this article and not only here just download my free Smart Home Glossary – https://peyanski.com/glossary.
I'm Kiril and I'm done writing. Bye!