In this article we will go through one of the best Amazon Black Friday deals for Smart Home enthusiasts. I will list my TOP 5 Smart Home items that I personally use and recommend. Because, It is this time of the year where the Holidays are near, it is full of promotions everywhere and what is better than buying the things that you will need while they are on sale? 
Just like my Singles Day article I will not only list 5 smart home items, but I will also point you to some good tutorials about them, so you can get the max of your purchases. Without further ado let's get straight to Item number 5 from my TOP5 Amazon Black Friday deals for Smart Home Enthusiasts:
Item 5 of my TOP5 Amazon Black Friday deals for Smart Home Enthusiasts
Item number 5 is a Raspberry Pi! It will take me hours just to describe what can you do with this mini computer for your Smart Home. That is why, I will just share for what I'm personally using these devices, so you can get some ideas of what is possible.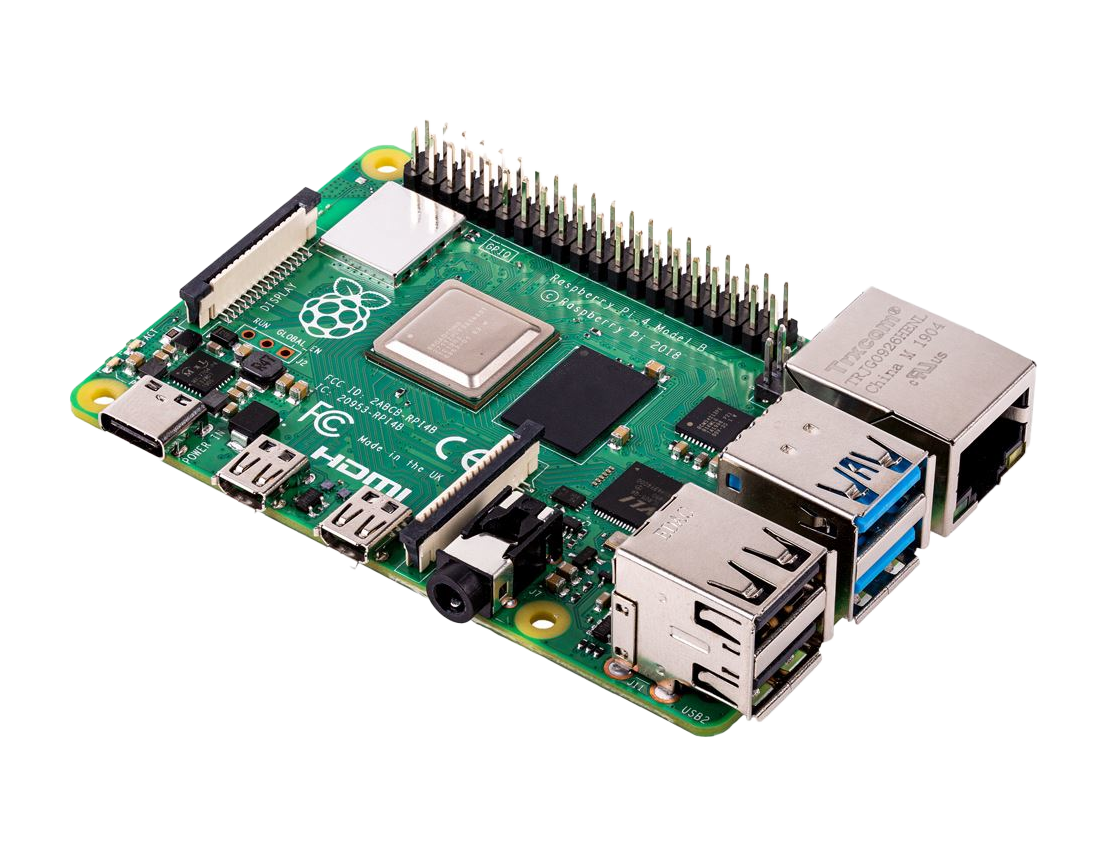 And when I'm saying "devices" that is because I'm having in total 5 Raspberry Pis right now:
2 Raspberry Pi 4, on which I'm running my main and test Home Assistant (my Home Assistant on RPI article) as well WireGuard (my WireGueard article) & ZeroTier (my ZeroTier article) VPNs, Frigate NVR (my Frigate article), Presence Detection (my article), Node-RED and some other minor things.
I also have 1 Raspberry Pi 400 that I'm mainly using for shooting video tutorials & writing articles here on my site and my YT channel. Then I wipe it out for next tutorial.
The other Raspberry PI that I have is a Raspberry Pi 3 running LibreElec OS that I'm using for Home Theater Software (my article about it).
Last, is my Raspberry Pi Zero W that I'm using for Hyperion TV Ambient Light (my Hyperion article).
Raspberry Pi as Home Office PC
It is also absolutely possible to use Raspberry Pi as a Home Office computer (my article) on which you will be able to work or learn from home. 
Raspberry Pi cameras
On the Raspberry Pi you can attach several different official cameras with different quality and prices.
With these cameras, among many other things you can perform image recognition and object detection using TensorFlow as I'm describing in this article (my article).
Raspberry Pi accessories
You can also buy different cases, mini displays, Hardware Attached on TOP (or so called HATs) to further extend the Raspberry Pi functionalities. Here are some examples:
Raspberry Pi Storage
By default Raspberry Pis are using SD cards for storage, but there is no problem to switch to SSD or other USB Hard drives. I'm having such article with instructions (my RPI4 SSD BOOT article). Please be careful here as the instructions arefor Raspberry Pi 4/400 only and not all SSD drives or SATA controllers are compatible. Here is a short list of devices that are confirmed working:
Raspberry PI universal soldier?
I hope that I managed to describe how versatile and universal a Raspberry Pi device can be. That is why I have 5 of these and I'm looking forward to buy some more. My target is their latest device called Raspberry Pi Zero 2 W, which is just perfect for smart home projects and it cost only around $15. 
Below, you can find links to different Raspberry Pi models mentioned above:
Note about the Affiliate links here
If you like anything so far or anything from the rest of my list that you are about to see you can buy it using the affiliate links in the article. Doing so, I will receive a small commission of your purchases with no additional cost for you. That is a great way to support this site existence.
Either way, just keep reading as I'm going to item number 4 from my Amazon Black Friday deals for Smart Home enthusiasts.
Item 4 of my TOP5 Amazon Black Friday deals for Smart Home enthusiasts.
The item number 4 is the cool looking and hot working UniFi Dream Machine or UDM for short.
And if you ask yourself what actually is a UniFi Dream Machine/UDM?
Here is a simple answer: The UniFi Dream Machine is not very cheap wireless router from a popular brand named Ubiquiti.
If we go a little bit deeper we will see that UniFi Dream Machine can replace four different Ubiquiti products, namely:
UniFi Security Gateway ($139) – which Is a wired router and a FireWall that is older and slower than the UDM.
UniFi Cloud Key ($179) – this is a controller that allows you to manage all of your network equipment.
A 4-ports switch ($29) – regular Gigabit switch.
And Last, but not least – Wi-Fi Access Point ($179), and not the form cheapest ones that Ubiquiti have, but a much better one.
Total for all above – $526
Looking from that perspective the UniFi Dream Machine ($299) looks like a good deal and this is exactly how the Ubiquiti catched me in their net. 
I have a very detailed article about UDM (my UDM article) with a bonus tutorial about how to setup a VPN at the end.
My Unifi Dream Machine (UDM) Experience
After a year and a half using the UniFi Dream Machine I must say that it's not all roses. Main issues that I had were with some firmware updates of the device after which my network started to act strangely. Gladly, with last several updates everything is stable again.
The other thing that I didn't like very much is the fan inside the device which I can hear for a minute or two when it is hot outside.
I can highly recommend the hookup video series (link to the HookUp video) about how to setup VLANs & Firewalls in Ubiquiti for your home network. And how to separate IoT and Not IoT devices, so you can avoid congestion. I'm using slightly different configuration from the one that Hookup suggest, but the basis is the same.
Overall, Unifi Dream Machine/ UDM is great device that worth the extra money and if you find it discounted during the Black Friday deals grab it. 
Item 3 of my TOP5 Amazon Black Friday deals for Smart Home Enthusiasts
As I'm about to grab and put in front of you the item number 3, which is a Shelly device and not one, but two from their latest Plus series.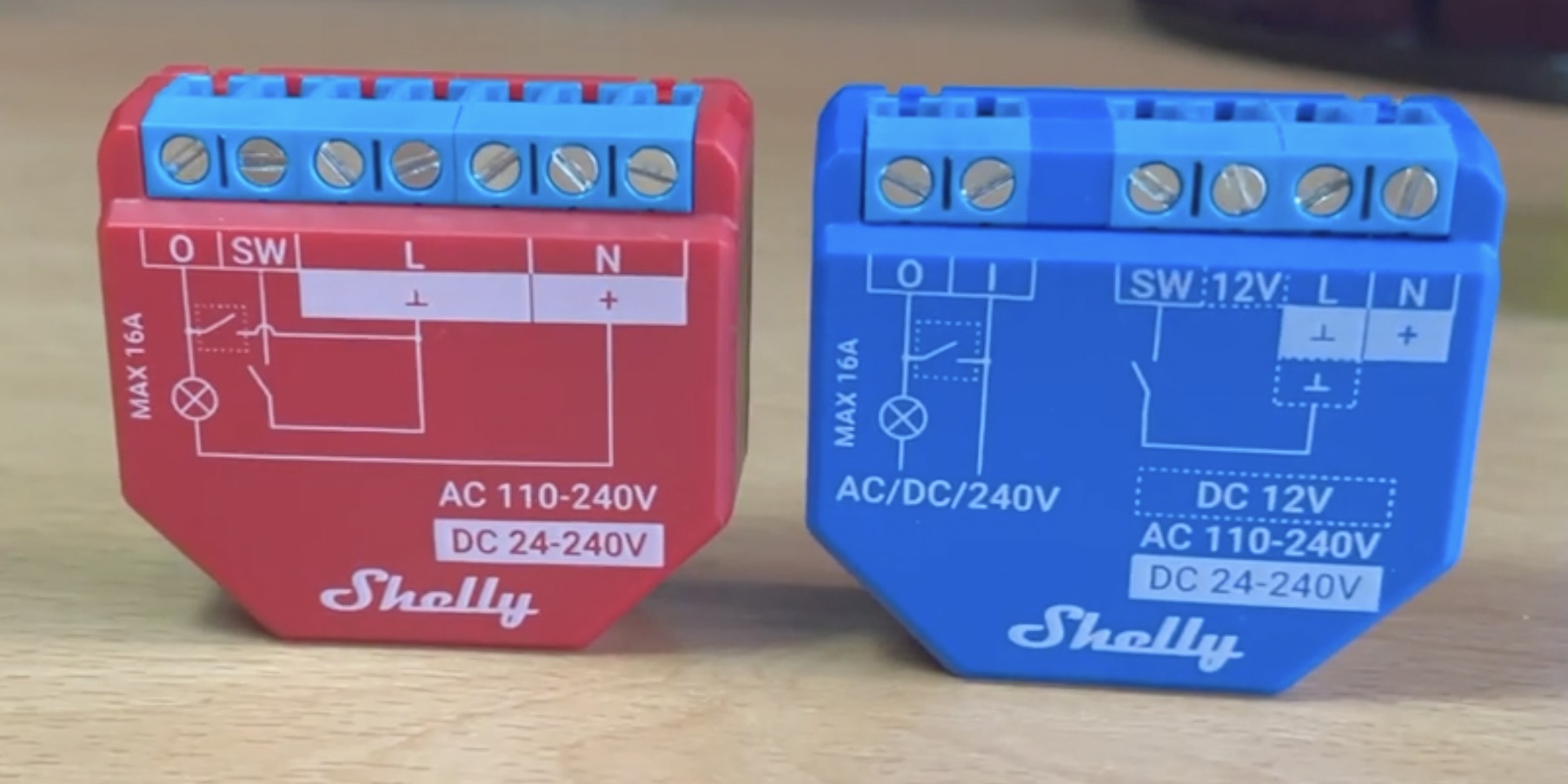 We are talking about Shelly Plus 1 and Shelly Plus 1PM devices. These are smart relays that you can use to control any appliances that consume up to 16A.
They support MQTT, HTTP and Websockets, they can be integrated with Home Assistant natively and everything is described in details in this article of mine (my Shelly Plus Article).
Bellow you can find affiliate links to the Official Shelly Store if you want to get these devices:
I will also link the official Shelly Store in Amazon if you want to check their other products 👉 https://amzn.to/34d88VR
Item 2 of my TOP5 Amazon Black Friday deals for Smart Home Enthusiasts
Moving to item number 2 which is coming straight from Amazon itself and for sure it will be discounted during the Amazon Black Friday. I'm talking about Amazon Echo Device also known as Alexa, which is a smart speaker that can be woken by a special word like: Alexa, Computer, Echo, and so on.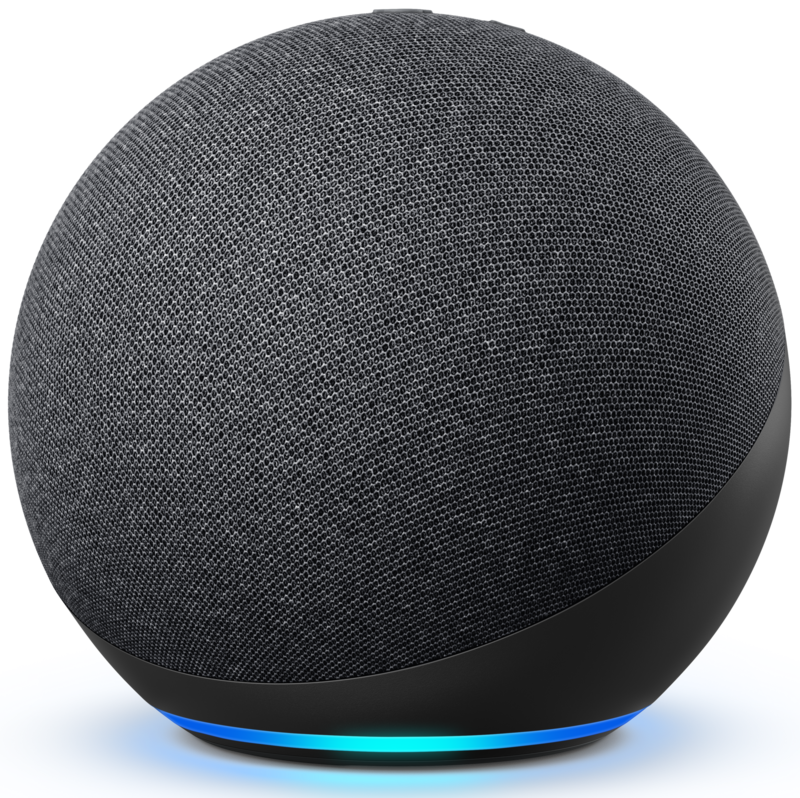 You can ask the Amazon Echo Device about the weather, time, Wikipedia facts, to set reminders, to add stuff to shopping lists, to play music and more, but most importantly you can ask her to turn on or off smart home products or to set specific parameters only with your voice.
Amazon echo support multiple Smart Home skills that you can just add from the mobile app and after that to control almost any Smart Home product out there. Everything is well explained in this article of mine (my Alexa article).
Another hint is to keep an eye for the Amazon Prime (https://amzn.to/3nCd2Wz) and Amazon Music (https://amzn.to/3CnGOSV) offers during Black Friday which will be perfect match for your Echo device.
Item 1 of my TOP5 Amazon Black Friday deals for Smart Home Enthusiasts
Last, but not least is the item number 1 that will strengthen your Smart Home security during the holidays and not only then of course, because it is a whole Camera Security System that includes 4 cameras and a Network Video Recorder (or NVR for short).
With such setup you will have a professional grade video surveillance system, capable of continuous recording and playback of events that happened days or even weeks ago. 
There are a lot of vendors providing such bundle, but I can two hands recommend Reolink brand as they have probably the best price/quality ratio out there.
During the last 2 years I managed to test a lot of cameras from different brands and I'm continue doing so here in my site and YT channel, but I'm impressed with Reolink as they just work and the quality is superb.
I have both PoE and Wireless Reolink Cameras and as you might guess I have articles about them, so I will just list them for you below:
Reolink AI Camera + Reolink NVR + Home Assistant (HOW-TO) – LINK
Reolink Argus 3 Pro Review: Smart 2K 4MP Wire-Free Camera with Person/Vehicle Detection – LINK
Reolink cameras & NVR vs Blue Iris and Home Assistant – LINK
RTSP Reolink Camera + motionEye + Blue Iris + Node-RED + Home Assistant – LINK
Outro
With that TOP5 Amazon Black Friday deals for Smart Home Enthusiasts concludes. 
if you wish to secure this website existence you can do one of the following or best all of them:
Use the affiliate links above if you want to buy something.
Subscribe for my YouTube channel with the notification bell 👉 https://youtube.com/kpeyanski
Subscribe for my newsletter where you will receive articles like this one on weekly basis 👉 LINK
Check the available support methods in my support section and actually use one 😂 👉 LINK
Join my Discord server where we help each other and discussing Smart Home & IoT 👉 LINK
Follow me on Twitter 👉 LINK
Remember – Home Smart, but not hard!
I'm Kiril and I'm done writing. See you next time!